Hockey's best watched live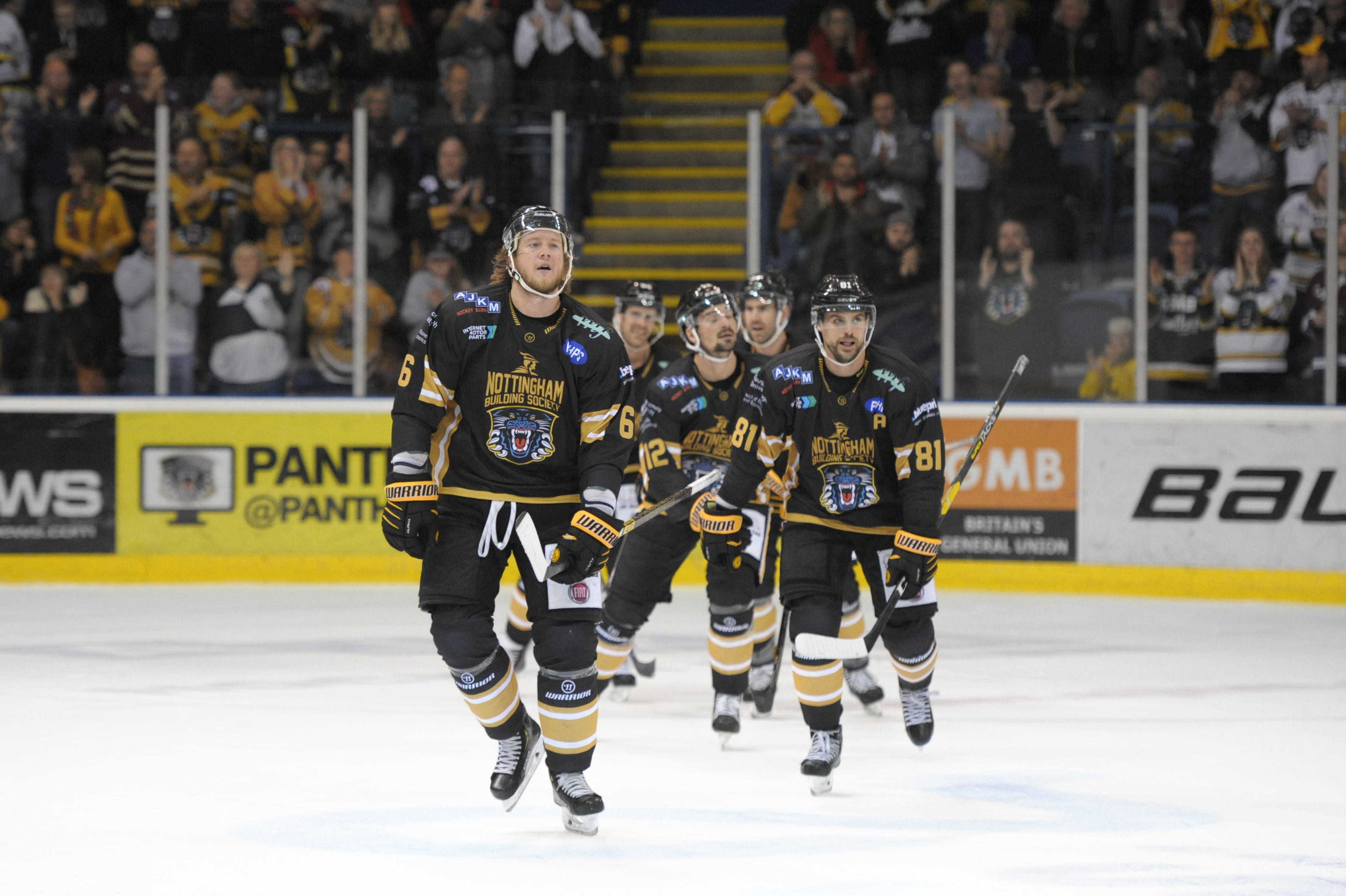 THE NOTTINGHAM Panthers host defending champs Cardiff at home on Wednesday night, looking to bounce back from a home loss to Glasgow on Saturday whilst inflicting revenge on the Devils, who beat them two weekends ago in Wales.
A Nottingham club spokeswoman said today: "We'd like to think there's nothing worse than a big cat with wounded pride and the team will be looking to bounce back when they hit the ice on Wednesday. It's a school night, the games are coming thick and fast, but ice hockey is always a dish best served live at the arena in Nottingham.
"Good seats are still available and will be right up until face-off on Wednesday at 7.30pm".
John Rheault is out injured for Panthers but the hope is that everyone else will be available for the visit of the Devils.
The fifty-50 draw will be in operation along with the shirt off his back raffle AND there are two unique retro David Clarke and Matthew Myers up for grabs in the free to enter magazine draw.
Every game is a big night out with the Panthers. See you there!