Hughes on Panthers Radio - 06/02/19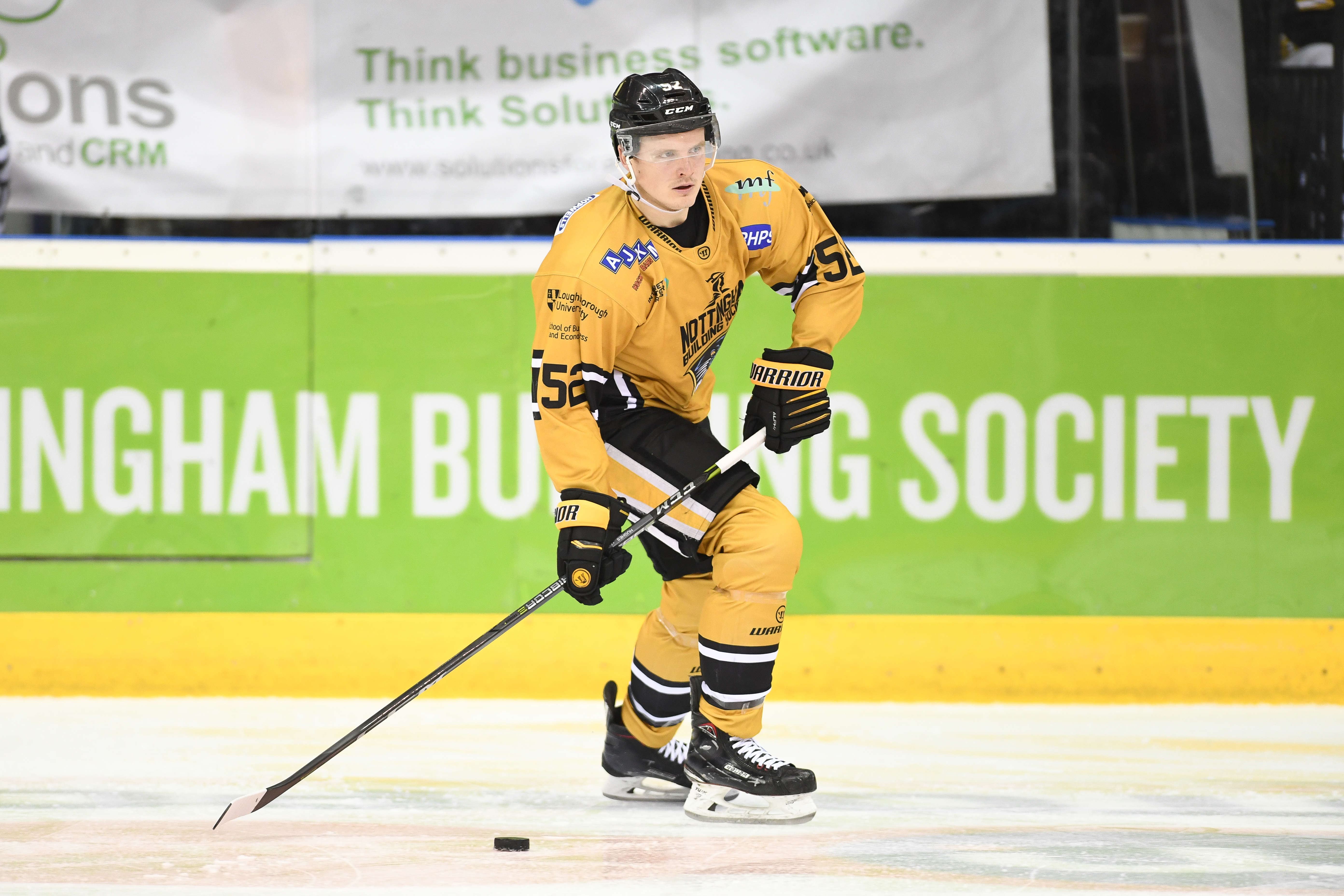 "It's nice that we get them a week after we played them so hopefully we can come out strong and beat them at home."
Panthers Radio, with Xynomix, spoke to Tommy Hughes after training this morning and he says that the team are looking forward to going up against Belfast again this Sunday, face-off at 4.00pm.
The Panthers are yet to defeat the Giants at the Motorpoint Arena, the Northern Irish side taking a 3-2 overtime win on October 28th and shutting the home side out in a 4-0 win on November 10th. With the season series already going in favour of the Giants pride is on the line for the Panthers in the final meeting of the 18/19 regular season between the two sides.
"We definitely owe them one and I think guys have that kind of circled on their calendar that we need a good showing there so it should be good."
The defenceman also says that the team have Saturday's game against Sheffield circled on their calendars, as they've yet to bring two points back from the FLYDSA Arena this season.
A 3-2 loss in the Challenge Cup on September 29th was followed by a 2-1 overtime defeat in the league on October 27th. Then came a controversial 5-3 loss on December 27th, where Alex Bolduc had a goal ruled out that would've given the Panthers a two goal lead, and this Saturday's game is the last chance for Nottingham to get a win in Sheffield in the 18/19 season.
"Tets is improving every week, he's out working extra hours in practice but whoever we get paired with we're ready to play. It's no issue, I like playing with everyone."
Since a six game suspension was handed down to Jaynen Rissling, and Dylan Olsen went down with injury, Tommy has found himself paired with future GB star Josh Tetlow on the Panthers' blue line and says he's enjoying playing alongside the ever improving youngster.
Hear the interview in full through the Radio Buzz link.
You can purchase your seats for the game against Belfast on Sunday, face-off 4.00pm, by visiting the Motorpoint Arena box office, calling 0843 373 3000 or clicking here to buy online.