IMP Support Pre-Season Internationals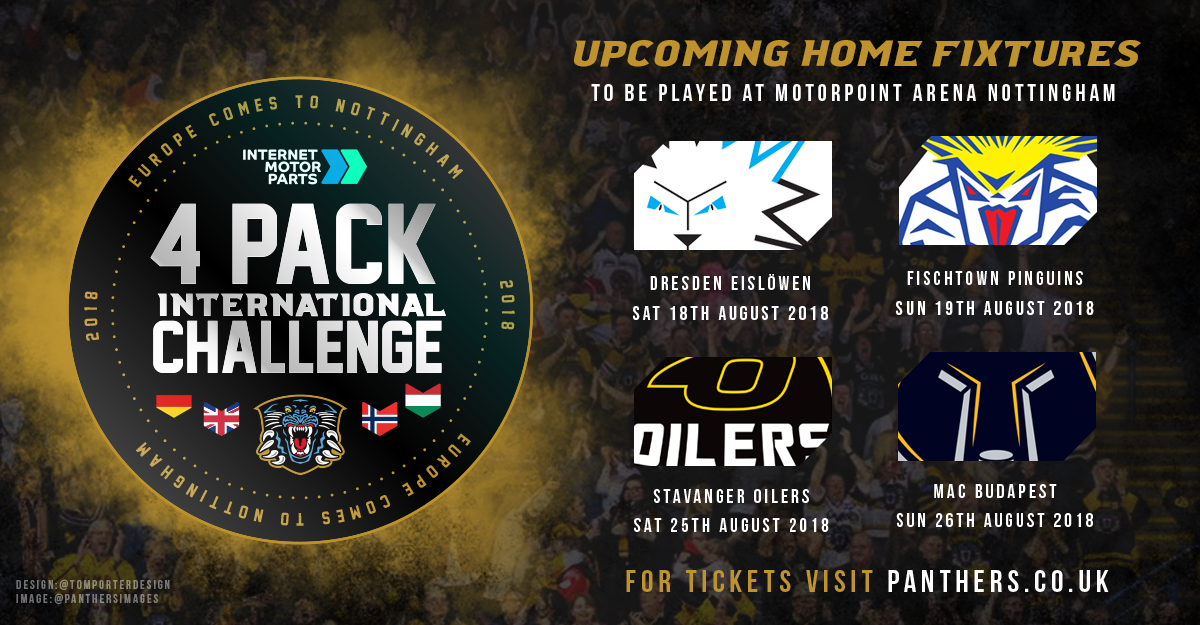 THE NOTTINGHAM Panthers biggest ever pre-season training camp incorporating a series of games in August against international opposition will be supported by new sponsors INTERNET MOTOR PARTS.
Panthers' IMP Training camp starts on August 6th with the first game the Aladdin Cup clash with Cardiff on Saturday August 11th.
It continues a week later with the IMP 4-Pack International Challenge matches against Dresden and Fischtown from Germany (August 18/19) and on the weekend of August 25/26 Stavanger from Norway and MAC Budapest from Hungary are in town.
Internet Motor Parts have massively extended their support of the Panthers this season.
The company was a player Platinum Player Sponsor last year and say they were so impressed with the exposure they got alongside the Panthers brand that they have upgraded their support. You'll see their logo on the front of all three of the Panthers' new jerseys and replicas and IMP will also become the Panthers' first ever partner for our match night live (MNL) service.
With people not being able to attend Panthers games avidly following on at home over our twitter feed, the Panthers have steadily built up the match night experience over the last few years and IMP will be fully involved with their logo appearing on every graphic including a host of new features on the digital match night package this year.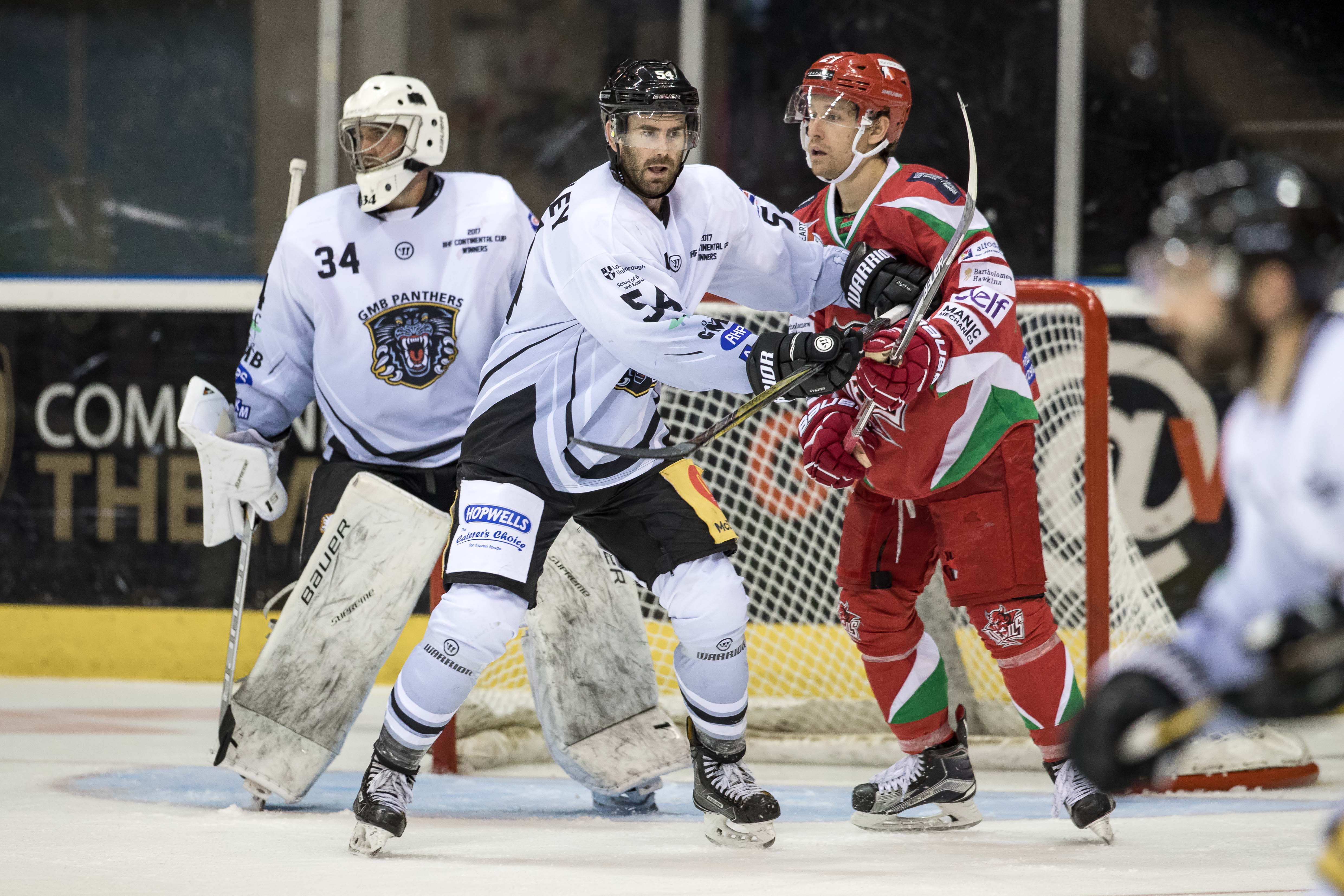 Internet Motor Parts told panthers.co.uk they're delighted to be sponsoring pre-season.
Based in Nottinghamshire, Internet Motor Parts began its interest in the Panthers a year ago when the Managing Director Ross Toomey attended the Aladdin Cup game against Cardiff. This sparked huge curiosity within the company and over the course of the last campaign staff members have attended almost every home and away game.
It also re-ignited the love of hockey that Ross had growing up when he played junior hockey in Basingstoke. Now playing recreational hockey in Nottingham and becoming a Panthers' season ticket holder he said: "Last August when my wife Emily took me to watch my first Panthers home game, stepping into the arena and catching the buzz from the fans singing and adoring the team, reminded me of the special feeling hockey creates. Seeing the quality of the Panthers on the ice and the fans making us feel so welcome, made us feel like we wanted more."
The Managing Director's enthusiasm has spread not only within the company but also to his family and extended family, many of whom now regularly attend the Panthers games, some have even joined in on the ice with Ross to learn to play.
It is the excitement and enthusiasm within the company that has driven Internet Motor Parts to join with the Panthers in sponsoring Preseason. Internet Motor Parts is extremely focused on its quality service providing thousands of automotive parts with next day delivery, and in the Nottingham Panthers feel they have found an organization which represents their values and pursuit of excellence.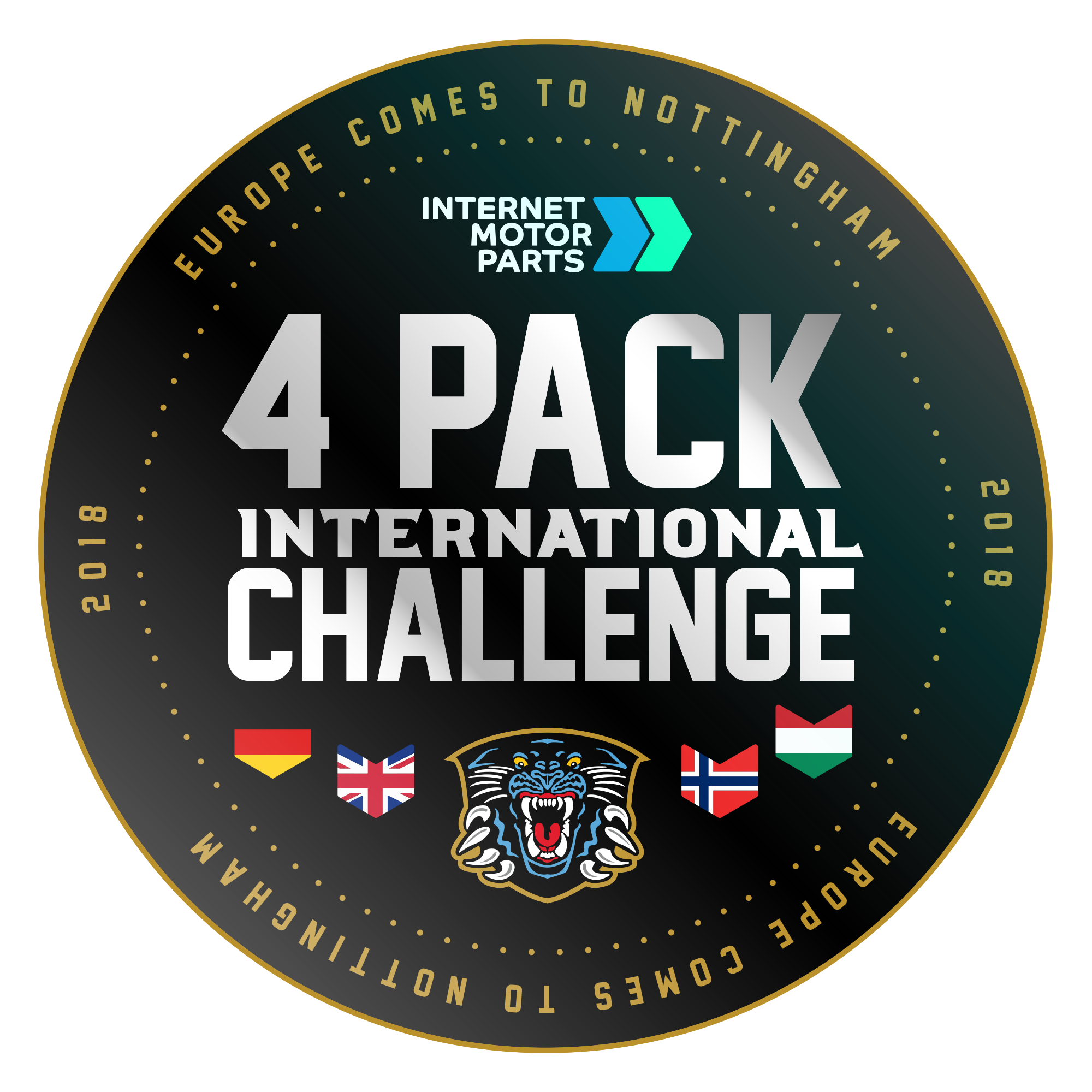 Internet Sales Manager Martin Turner said: "We are extremely excited to be sponsoring the Nottingham Panthers' pre-season, the way that the club has worked with us has been an absolute pleasure and indicates to us that the whole of the Panthers organization is as dedicated to success off the ice as it is dedicated to it on the ice."
Internet Motor Parts is keen for their partnership with the Panthers to be of benefit to the fans, as part of their sponsorship of Preseason they will be running competitions on their social media channels which include the opportunity to win Jerseys and tickets to enjoy preseason games. To see information about these competitions please follow them on Facebook and Twitter to receive information as it's released.
Their new website, www.internetmotorparts.com supplies a massive range of over 20,000 car parts including EGR Valves, Air Mass Meters, Ignition Coils and more.
Parts are easy to find using your Registration number and are supplied with free next day delivery nationwide.