ITALIAN JOB – half-price sale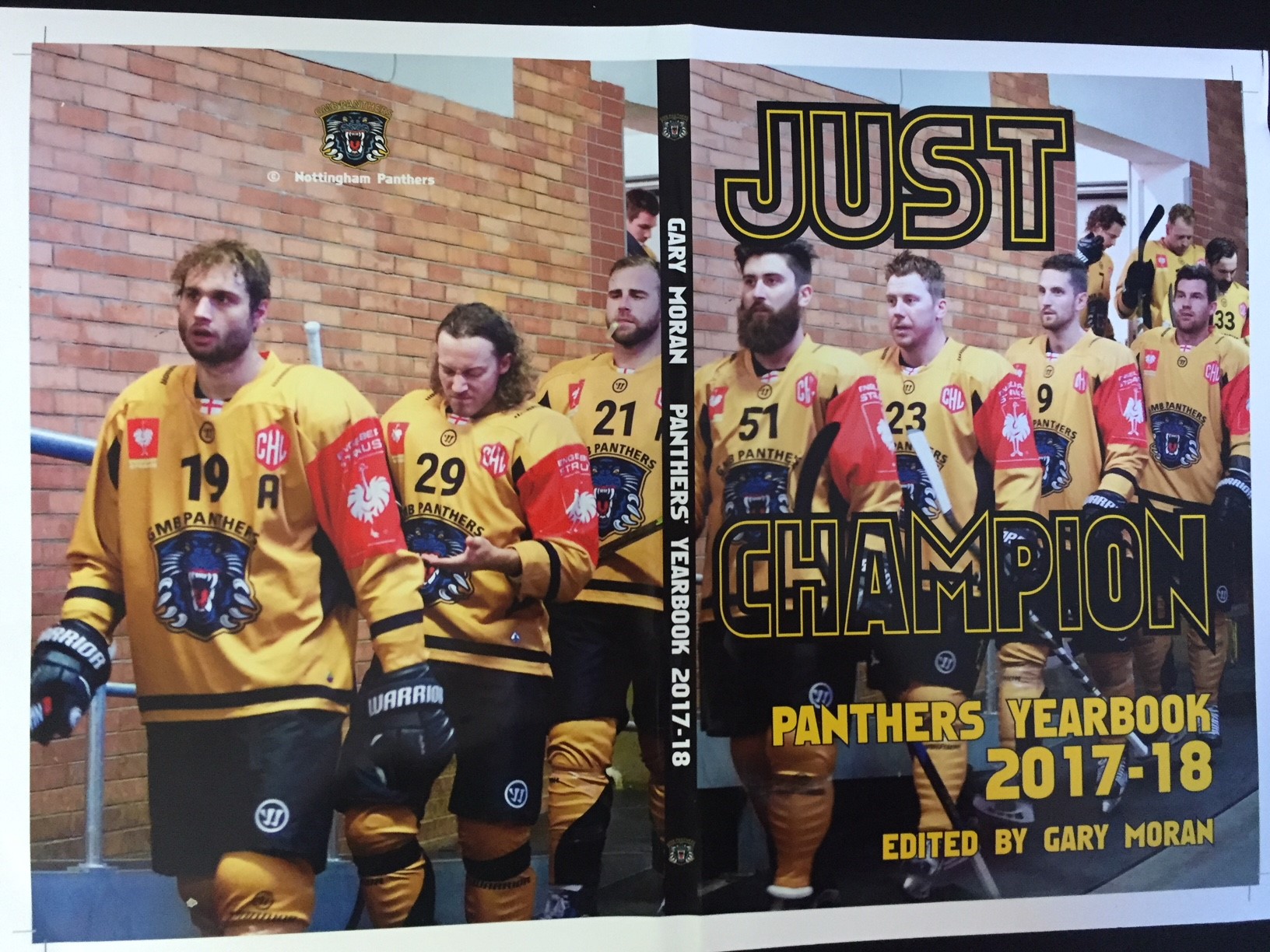 Work continues behind the scenes on this year's GMB Panthers' 2017-18 Yearbook. The book will include an exclusive and detailed behind the scenes account of the Champions Hockey League group stage adventures.
The book will be launched at the end of November and will also include lots of other exclusive features not least the full current team profile pages.
The team will be available for a signing session after the home game on Sunday November 26th.
Meanwhile, to get fans in the mood, and in case they haven't already read it, the last copies of the book of the story of how the Panthers qualified for the Champions Hockey League are being slashed in price and will be available from the shop starting at Saturday's game against Milton Keynes for just £5 whilst stocks last.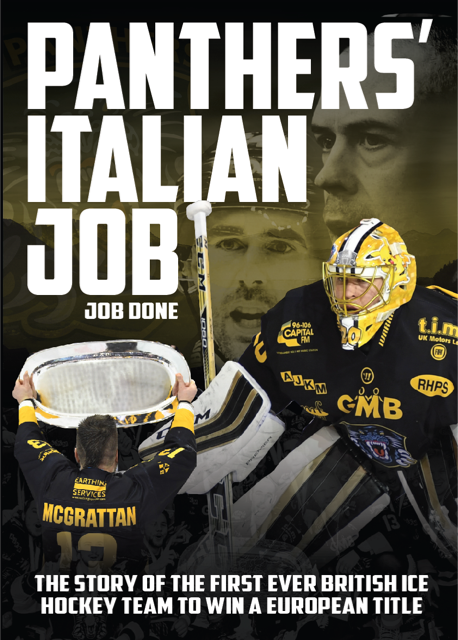 PANTHERS' ITALIAN JOB – JOB DONE is a unique account from inside the camp of the adventure in the Continental Cup which led to Panthers becoming the first British team ever to lift a European title which in turn qyualified the club to compete in the Champions League this season where they in turn became the first British team ever to reach the knock-out stages.
Buy the book from the shop in the arena, starting Saturday, for just £5 and remember the new Yearbook will be launched at the end of the month with more amazing behind the scenes insights!