Jess meets Jeff in Shirt off the back raffle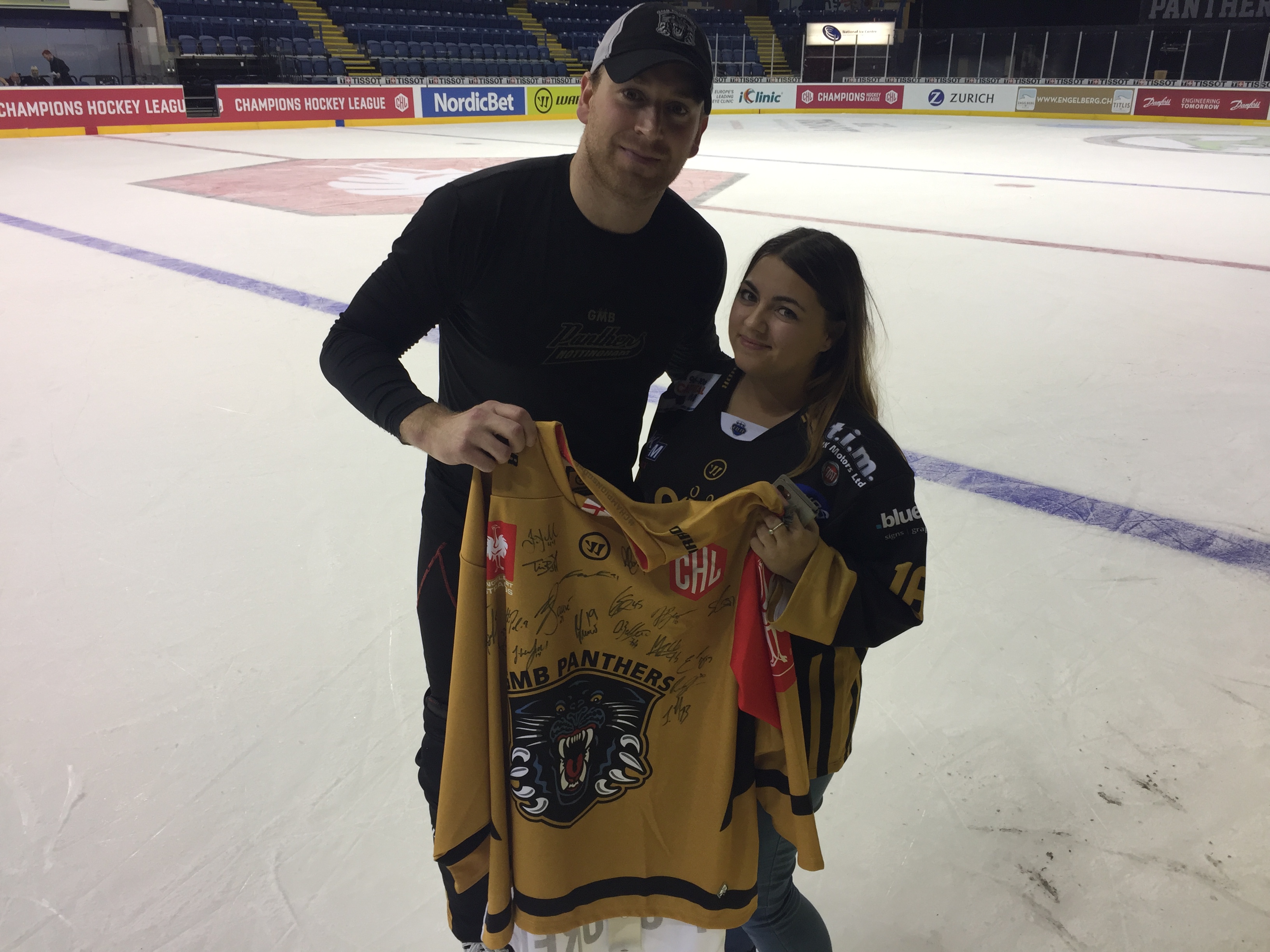 The Shirt Off The Back raffle prize tonight was another special edition CHL one.
Up for grabs was a top scorer blood shirt signed by the whole team, presented by a player of your choice.
Jessica Raynor, 24, from Beeston had the lucky ticket and took no time at all in deciding she would like to meet Jeff Brown.
After presenting the jersey, Jeff was also on hand to sign her personalised jersey, which Jess, who has been coming to Panthers games for three years, was very happy about.
Don't miss out on your chance to meet a player on Saturday, buy your shirt off the back raffle tickets early!