Latest magazine available Saturday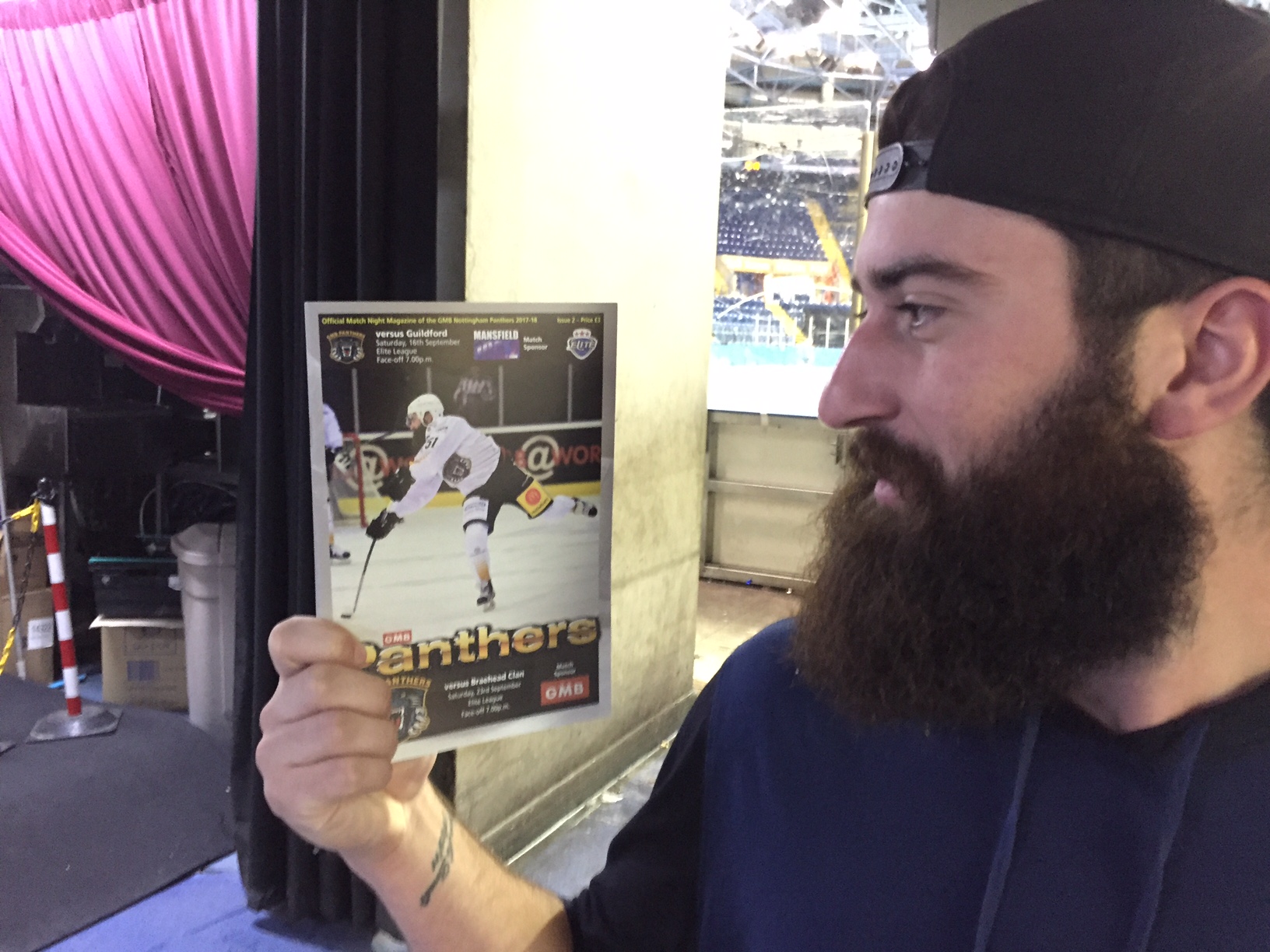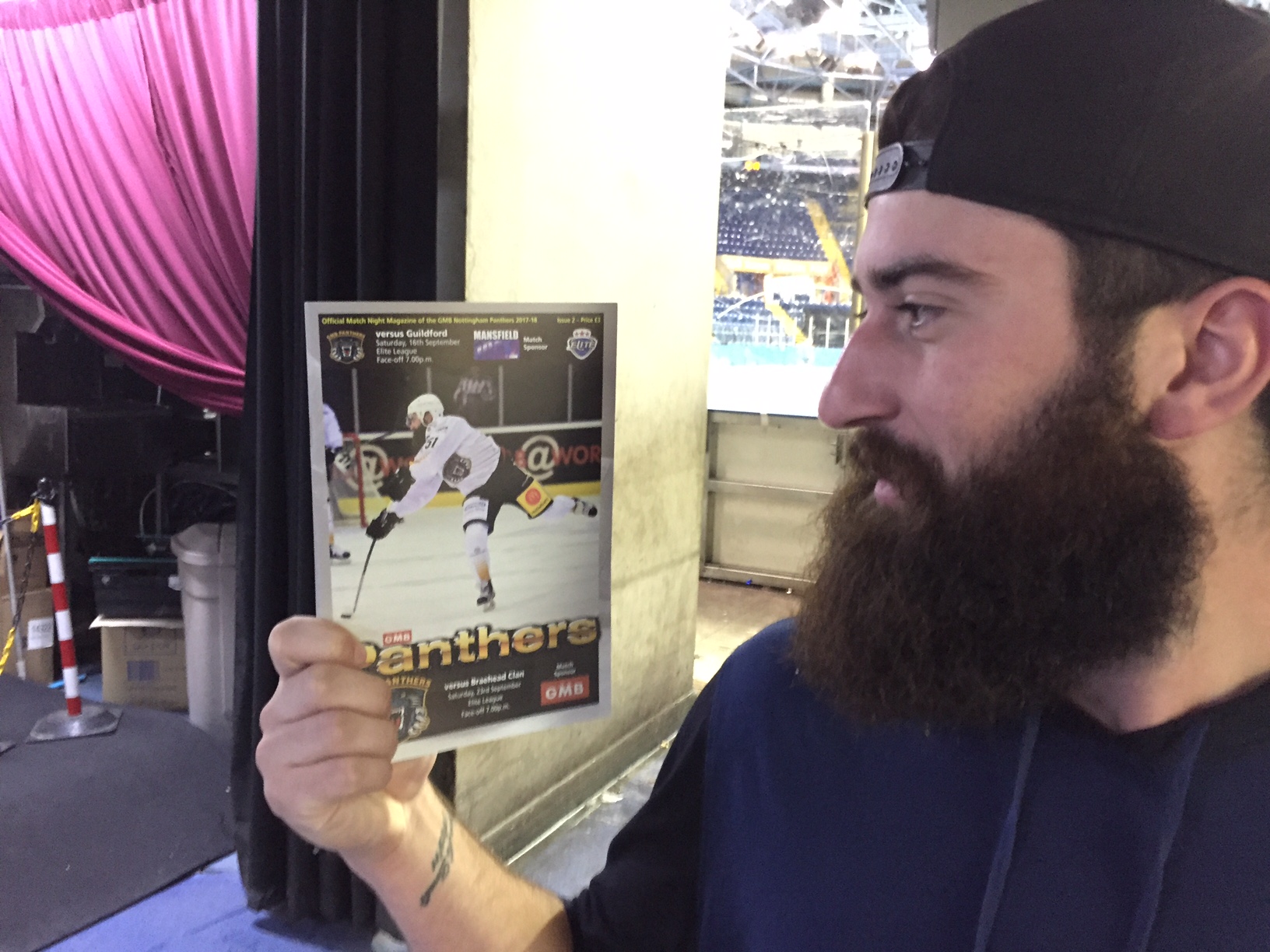 Zack Phillips features on the cover of the latest issue of the match magazine which goes on sale for the first time at the home game against Guildford (Saturday at seven o'clock).
It promises to be another exciting night as Guildford make their first visit to Nottingham for several seasons having just joined the Elite League this year.
Player-assistant coach David Clarke played for the Flames and says: "There are no easy games, that's a given. Guildford had a win last wekeend over Cardiff, the other newcomers Milton Keynes beat Belfast in the league. No easy games, but we never thought there would be. We've worked on a lot of things this week and Panthers will be ready."
Meanwhile the magazine has its usual batch of excellent player-profiles...who would have been an actor if they were not a player? and the the same guy - if he could see the future - would like to check out the exchange rates for money tranbsfers! Smart guy.
Mathieu Gagnon reveals one of his annoying habits is signing the lyrics from a song over and over and over again.
And Mathieu Brisebois - getting close to a return from injury - believes everything happens for a reason. Check out the profiles and the rest of the magazine, including a feature interview with Evan Mosey, for just £3...on sale all around the arena at the game against Guildford, Saturday at seven o'clock.
SEE YOU THERE! tickets on sale right up until face-off.