Leigh Wood Tops the Bill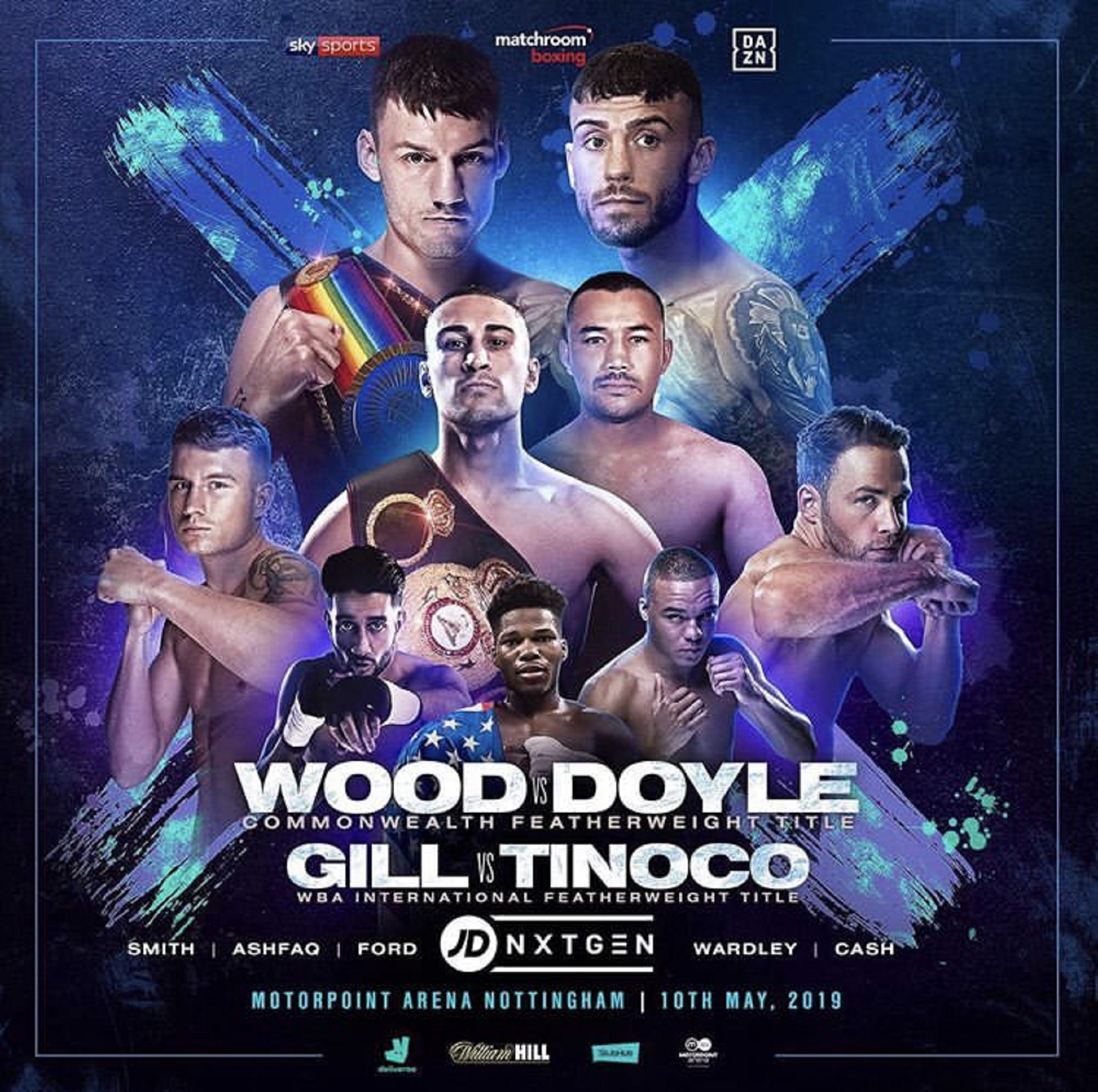 Nottingham's newly crowned Commonwealth Featherweight Champion will launch the first defence of his title at the Nottingham Arena against former champion Ryan Doyle on May 10th.
Leigh tops the bill as the so-called JD NXTGEN series comes to town.
Leigh previously told PanthersTV, with the GMB, it was his lifelong ambition to fight in front of a big home crowd at the Motorpoint Arena and now his wish has come true! Leigh was with us at the club's annual awards show only last Sunday.
In his pre-publicity fight announcement he's quoted as saying : "It feels surreal to be topping such a big show in my home city ... I've been banging on for a while now about bringing big time boxing back to Nottingham. It's been seven years since Carl Froch last boxed here so it's been a long time coming. Being the main flagbearer for boxing in my city is a big honour."
Leigh's room-mate and fellow champion featherweight Jordon Gill fights on the same bill, organised by Matchroom and to be televised on Sky Sports in the UK and DAZN in the US.
The Panthers want to wish Leigh every success as he once again flies the flag for Nottingham sport.
We're hoping he will be with us rinkside on Sunday when the Panthers aim to knock Fife out of the play-offs in the second leg of their big play-off quarter-final showdown. Tickets are on sale now for Sunday's ice hockey.
To book call 0843 373 3000, visit the box office or click here to buy online.
PANTHERS VERSUS FLYERS IN PLAY-OFF ICE HOCKEY ACTION WITH AN EDGE … THERE'S BAD BLOOD BEHIND THIS ONE.
THE LOUDER THE ROAR ... THE BIGGER THE SCORE!
SEE YOU THERE!