Less than 1500 tickets to go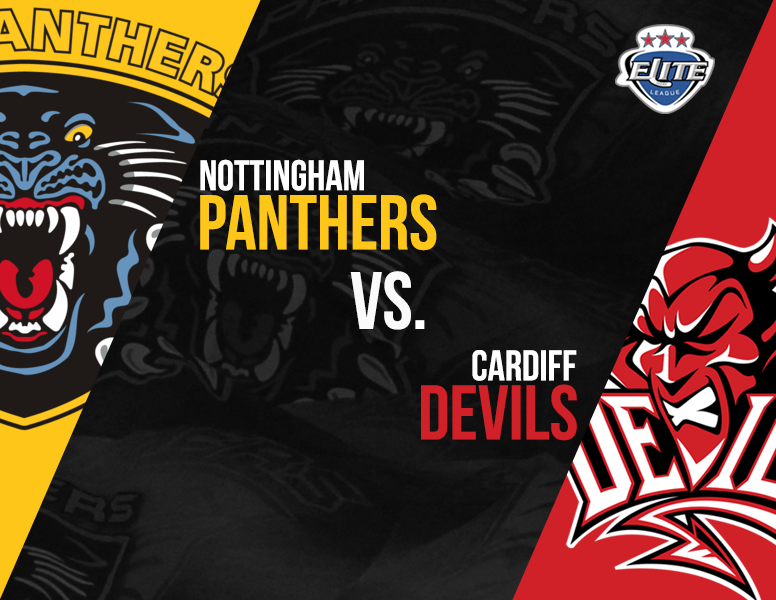 Cardiff travel to Nottingham on Saturday for a 7PM faceoff against the Panthers.
The table-topping Devils are in fine form and hold a win over the Nottinghamshire side just two weeks ago when, travelling to Cardiff, the Panthers conceded three goals in a matter of minutes, leaving them too much to do to bring the game back.
Panthers will be hoping to reverse that result this time and they'll be doing it in front of a packed house at the Motorpoint Arena.
That's because there are already less than 1,500 tickets left in the bowl for this league showdown!
Panthers will be boasting a full roster as they got some good news from DOPS today, meaning that Gagnon and Mokshantsev will face no supplementary discipline for some incidents at the weekend.
And Patrick Galbraith has already told Panthers Radio that training has gotten off to a good start ahead of the weekend. You can listen to his interview by clicking the tab to the right.
Don't miss out on the game, get your tickets now by clicking the 'Buy Now' tab at the top of the page!