Lucky day threefold!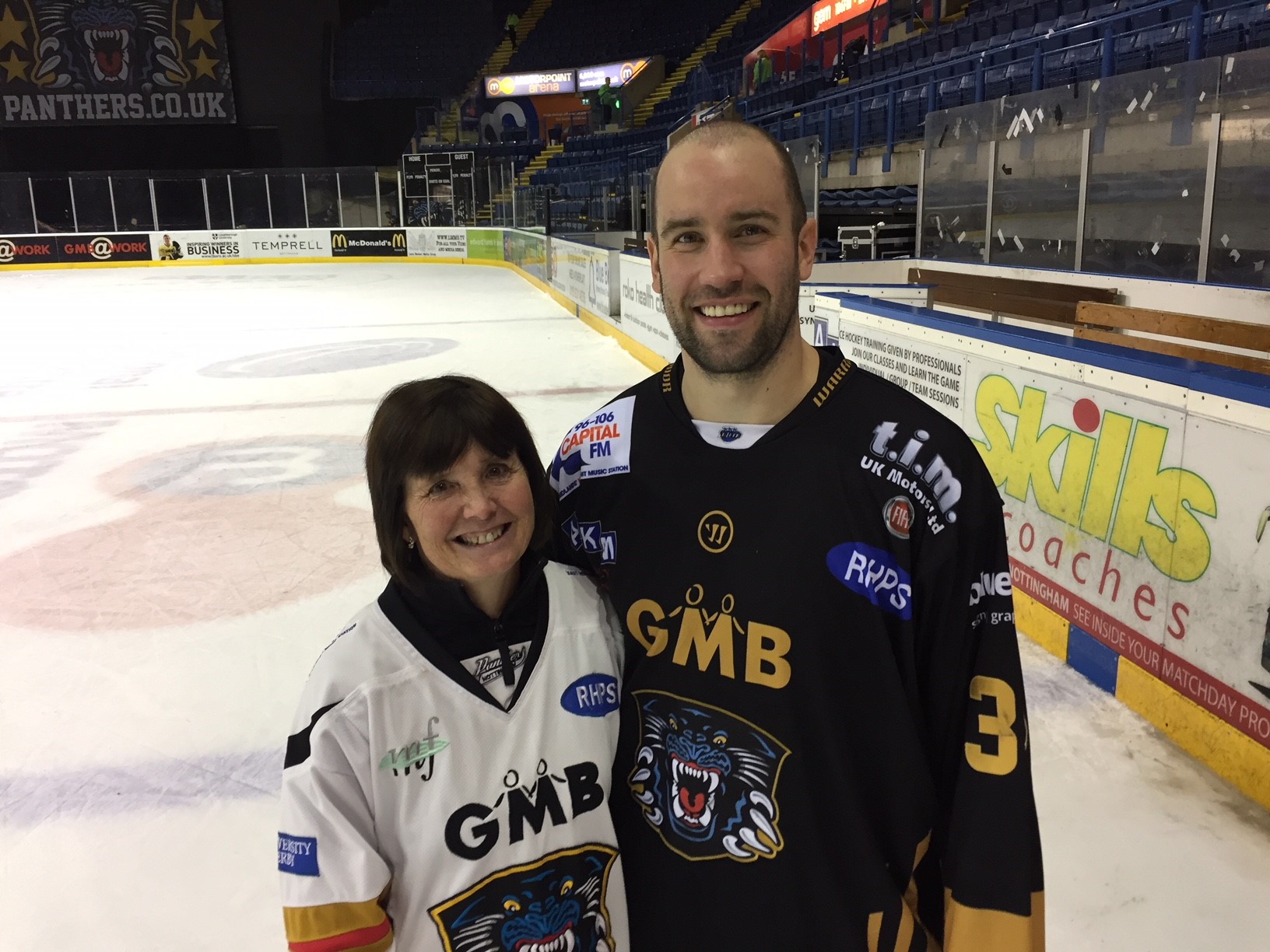 Michael Garnett handed over his shirt from the win over Manchester at the end of the game to fan Dawn Fyfe from Arnold.
Earlier in the day, she had a small win on a scratch card in the morning, learned of a slightly bigger win on the premium bonds in the afternoon, watched her team of 16 years' support win in overtime and then scooped the latest shirt off his back prize too!
Congratulations Dawn, from everyone at the Panthers.