Luke Pither Picks up an A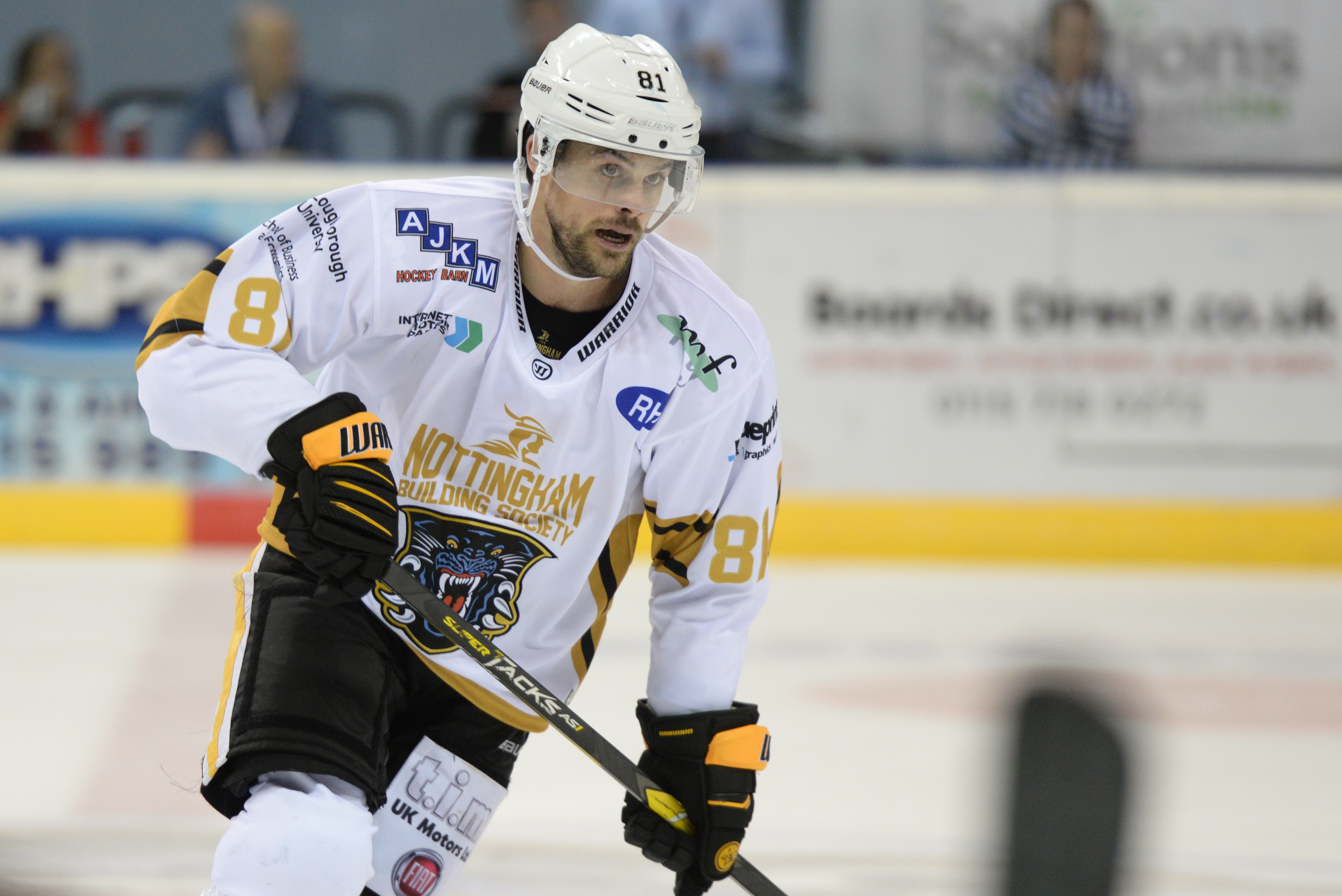 Eagle-eyed fans at Saturday's 5-2 victory over the Sheffield Steelers may have noticed the A on Luke Pither's jersey.
The popular forward was awarded the final 'A' by Head Coach Rich Chernomaz towards the end of the week.
He will join Steve Lee and Kevin Henderson in serving as alternate captains, working with Gui Lepine who was named the new captain of The Nottingham Panthers last week.
After the game on Saturday Luke told Panthers TV with the GMB 'it's an honour to wear an 'A' for the Panthers and this organisation, I come in and do what I can everday and try to help out anyway (I can) and bring a little bit of leadership to the room.'
You can see the interview in full on the link below.
Videos