Luke wins Shalla shirt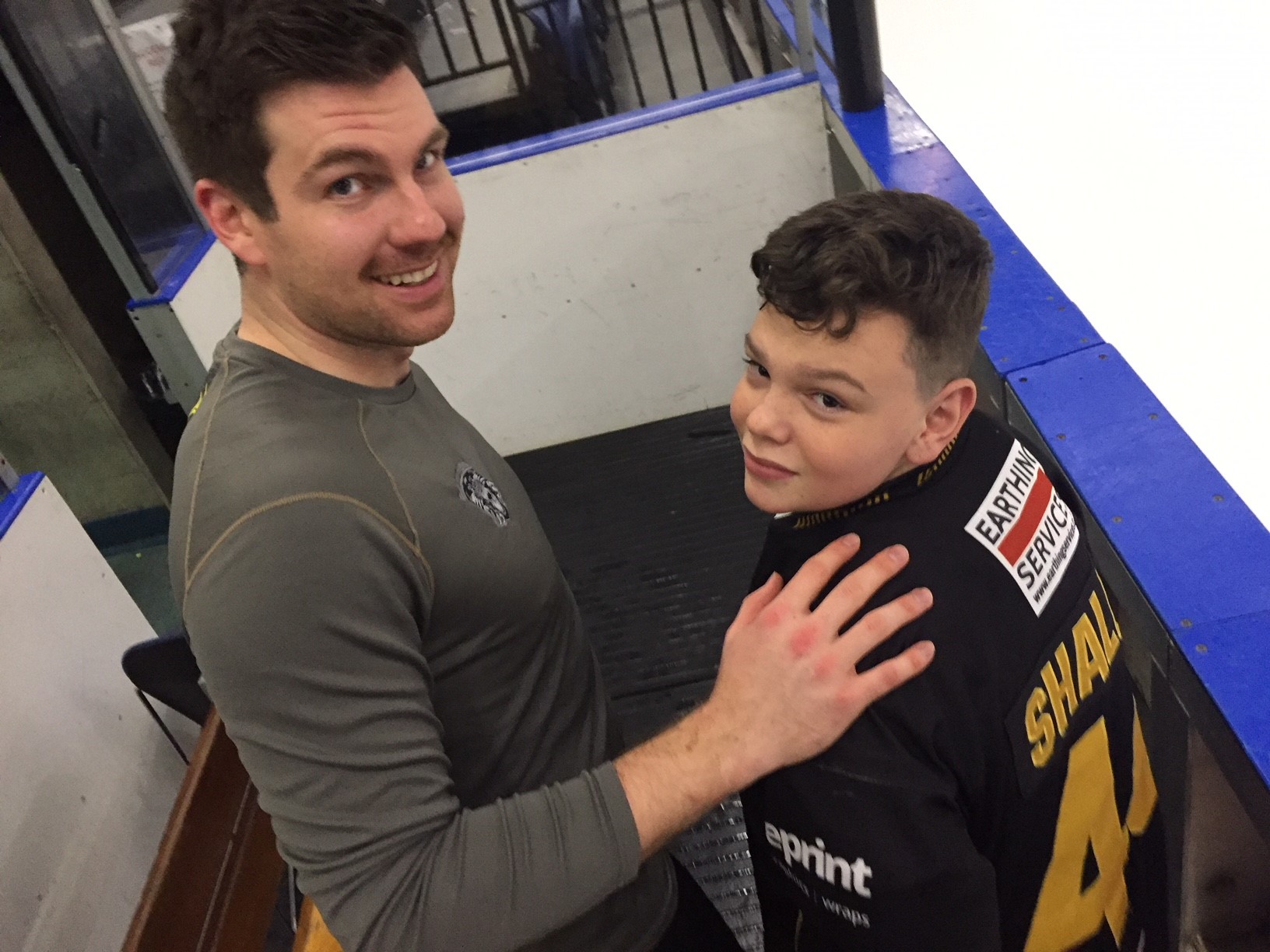 There were two shirt off his back winners getting their hands on their prizes at the Guildford match.
The latest winner was 13-year-old Luke Rudkin from Arnold, who had his Josh Shalla shirt signed "To Luke…." Just to keep dad Steve's hands off the prized possession.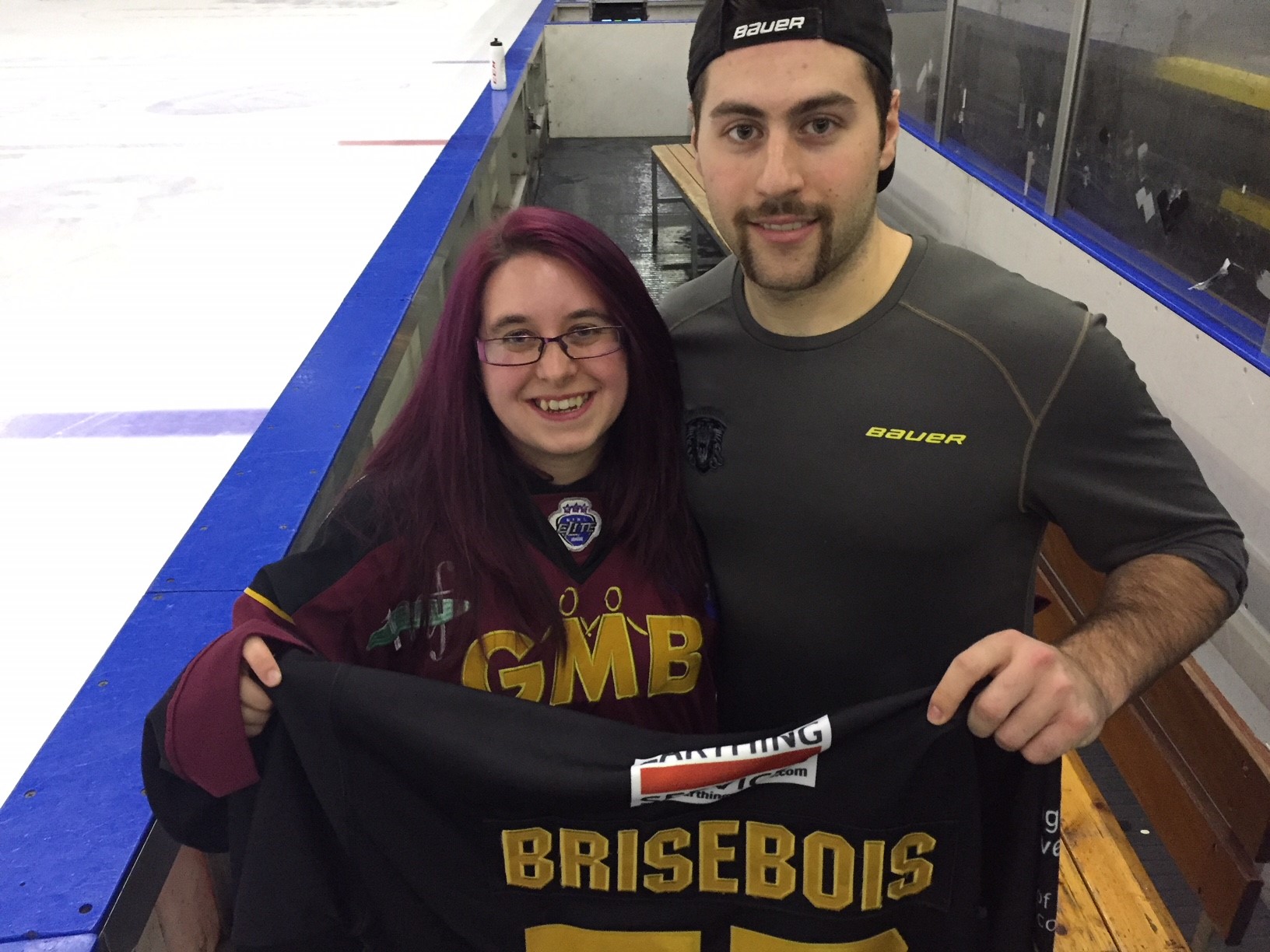 Also on hand to get her prize was Bex Watson, who was one of two winners last week when the draw threw up not one, but two tickets with the same winning number.
We had an extra Mathieu Brisebois shirt made and he handed it over a week later than expected….better late than never.