Massive discounts until the end of May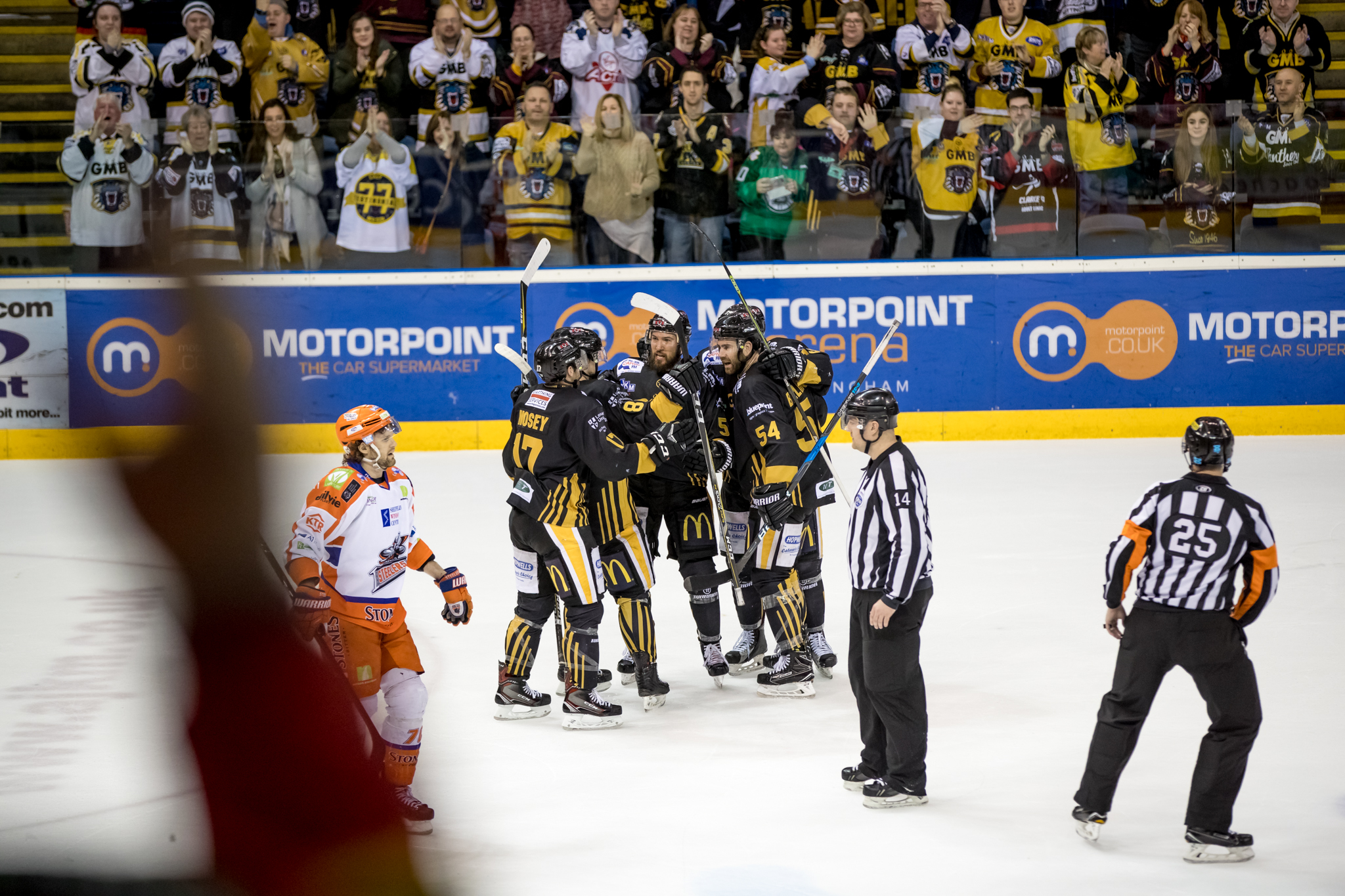 The "early bird" discounts on season tickets sales are available for one more week.
The deadline before full price sales begin is the end of this month (May).
We've already had more demand for season tickets than ever before, the "early bird" discounts mean the per-match cost for season ticket holders starts at just £12.32 for adults.
IMPORTANT INFORMATION:
THE SEASON TICKET COVERS 28 HOME GAMES.
THIS WEEK'S ELITE LEAGUE BOARD MEETING HAS PUT A NEW THREE HOME THREE AWAY LEAGUE PROGRAMME IN PLACE FOR THE ELEVEN TEAMS.
THAT MEANS THERE WILL BE 30 HOME LEAGUE GAMES IN THE COMING SEASON.
THE SEASON TICKET WILL COVER 28 OF THOSE GAMES.
ONCE THE FIXTURES ARE KNOWN, TWO OF THE THIRTY HOME LEAGUE GAMES WILL BE IDENTIFIED AND MADE AVAILABLE TO SEASON TICKET HOLDERS TO "ADD", ON A PRO-RATA BASIS.
SEASON TICKET HOLDERS WILL PAY THE SAME RATE FOR THOSE GAMES AS THEY HAVE FOR THE OTHER 28 GAMES.
Panthers have already surpassed last year's record numbers for season tickets, and general sales will continue until the end of June, but REMEMBER full prices will apply next month.
The "early bird" offer equates to £12.32 per game in the bronze section, just £13.39 in silver and just £15 in gold for adults.
Junior season tickets in bronze and silver equate to £5.35 and £6.96 per match.
There's an easy payment via three direct debits available until the end of May as well.
With a new coach and a promised host of new players on the ice season 2018-19 is set to be as exciting as ever and then some!
Season ticket holders don't have to queue for tickets on a match-by-match basis, they get first dibs on big cup games (when their location is held back for them exclusively to buy first) and they get other discounts along the way too.
The league fixtures meeting takes place towards the end of June and after ratification, the schedule should be made public a week or so then.
THE NOTTINGHAM PANTHERS ELITE ICE HOCKEY ACTION AT THE SUPERB NATIONAL ICE CENTRE.
SEE YOU THERE!