MASSIVE GAME MASSIVE CHALLENGE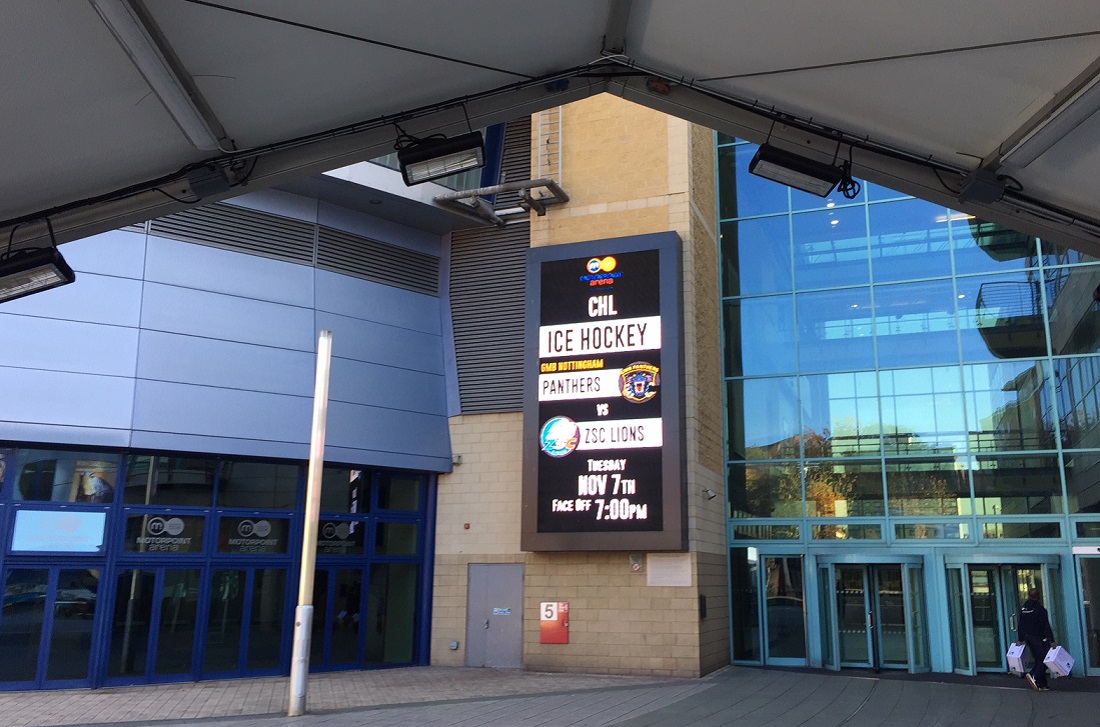 The GMB Panthers will battle to re-write ice hockey's history books when they take on European super team Zurich Lions in front of a packed crowd at the Motorpoint Arena tonight at seven o'clock.
Zurich are 3-1 up from the first leg of this Champions Hockey League tie. A place in the quarter-finals is up for grabs for the team with the most goals on aggregate at the end of today's clash.
The bookies have priced a Panthers win at ten to one!
A club spokeswoman said today: "Obviously we are big underdogs, but that's fine. There's no pressure on us, the players are all pumped up for it, the fans have bought into the TUESDAY is BELIEVE DAY campaign and with their loud support which is inevitable we've got our fingers crossed for another miracle on ice."
The match magazine covers three home games including tonight's match-up with Zurich. There are eight pages on the Champions League included (price £3, on sale all around the arena) with a special feature of unusual facts about the visitors from Switzerland.
Panthers have been breaking records in the CHL this season after being ranked 32nd out of the 32 teams involved. Nottingham qualified for the CHL when they became the first British team ever to win a European title when they lifted the Continental Cup in January.
The story of that Continental Cup triumph is told in full and in hilarious form in the book Panthers Italian Job – Job Done. If you haven't already got it, to celebrate the Panthers reaching the last sixteen of the CHL this year the book is on sale from the shop tonight at half price – just £5.
Mark Derlago is missing from the Panthers' line-up tonight. He is still on compassionate leave in Canada and is due to fly back to the UK at the weekend. Panthers' head coach Corey Neilson – who missed last weekend's domestic action for similar reasons – flew back last night.
"Make no mistake the Zurich team are very, very good. We will have to be at our very best and hope they're not but we're going to give it our best shot. The energy the fans can give us will be crucial, teams sometimes get caught in the headlights when our building gets rocking, we're all in this together," said Panthers' GM Gary Moran today.
Excluding the so-called sightline seats (where customers sometimes have to lean to see all of the ice surface) there are less than a hundred seats dotted around the bowl at the arena for tonight's match. We can't say whether they'll all go before face-off at seven o'clock. You may be able to pay on the door, possibly not.