Match Night Mag: Issue Two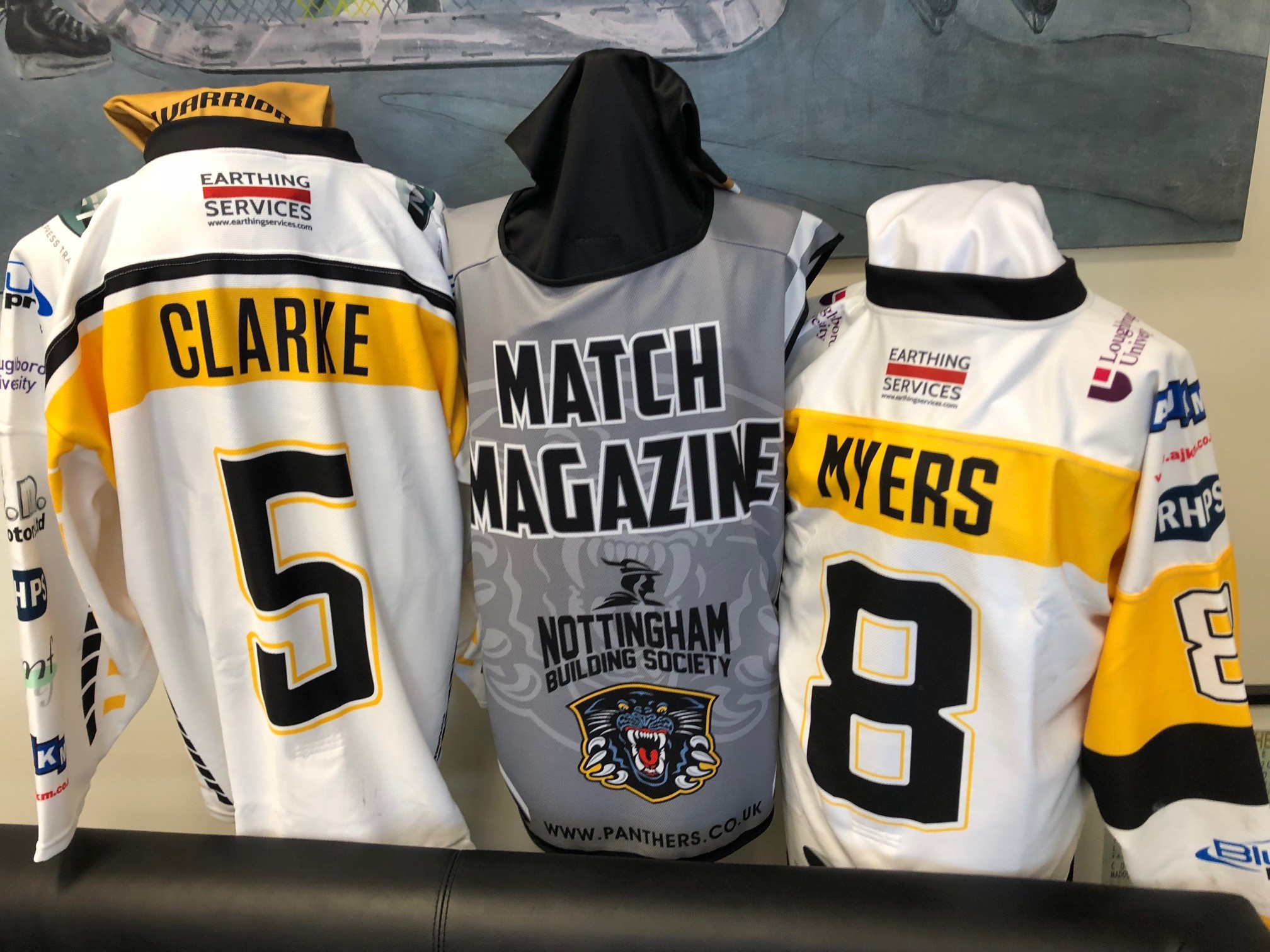 The Nottingham Building Society sponsored Panthers are giving fans even more ways to win with their upgraded match night magazine.
The new retro play-off jersey draw proved a massive success with fans in Issue One, (although winner Lauren Cairns hasn't yet called the office to claim her prize!) and it'll be back in Issue Two with unique DAVID CLARKE and MATTHEW MYERS shirts on offer in the free to enter prize draw.
To enter just fill in the form on page 31, tear it out and hand it to any seller (silver bibs for magazines, pink for shirt off his back and yellow for fifty-50. We'll stage the draw a few days after the upcoming Cardiff game.
The magazine goes on sale for the first time at Saturday's clash with the Clan. The magazine also has details of how to enter another competition with the main team sponsor (Nottingham Building Society) to win an exclusive money can't buy experience with a visit to see a behind closed doors training session with the Panthers.
The magazine is packed with stuff you can't get anywhere else including features, interviews, columns, statistics, match action photos, and not one but three unique player profiles. AND THE PRICE IS FROZEN AGAIN THIS SEASON, IT'S JUST THREE QUID TO BUY!