Mosey Moves On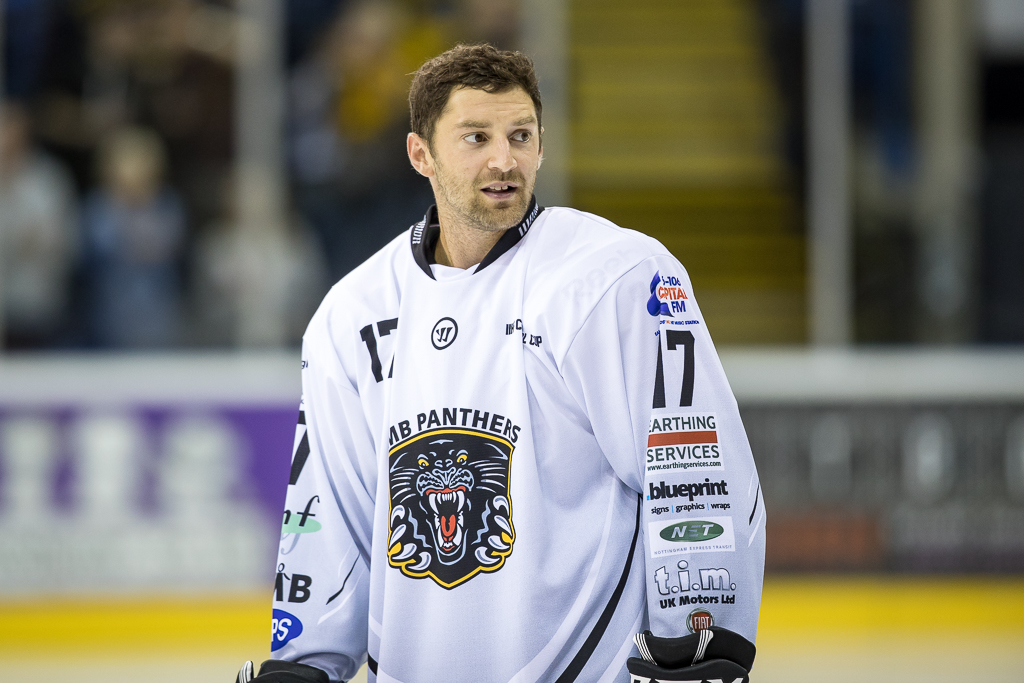 Forward Evan Mosey has told the Panthers he won't be back for season 2018-19.
Evan was half-way through a two year deal with the club and was told immediately at the end of last season that he was wanted back.
Since that time he has been talking with new head coach Rich Chernomaz but has now been in touch to say he has made the "very difficult decision" to move on "outside the UK".
THE NOTTINGHAM Panthers wish him well and thank him for his efforts in both his spells at the club, the door remains open in the future.
Said Chernomaz : "Evan was very much in the club's plans and at one point I was very hopeful that he was going to return but these things happen in sport and we will get on with our planning and recruitment."
Panthers' head coach continues his recruitment drive for next season and more exciting signing announcements are anticipated.
As soon as guys commit to the team those announcements will be made public.