Neilson: Great win for a team that needs one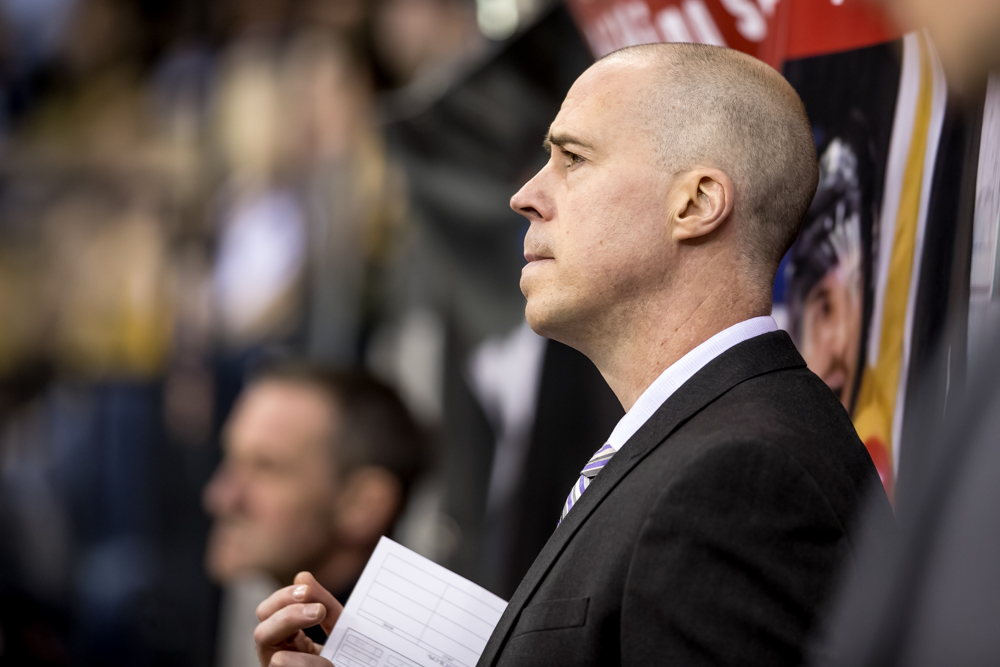 Corey Neilson was delighted by the performance of his players in the win against the Cardiff Devils.
Coach told Panthers Radio with Xynomix that it was a great win for a team that needs one.
All week, the players have highlighted how tough training has been, but Corey was delighted how much of that hard work was on display in this win.
He said 'some things we were really working on… our defence getting pucks through to the net and our forwards blocking shots in our own zone... went through a lot of the detail of how we wanted to play tonight.'
After the game, Panthers TV also spoke to Raphael Bussieres about his performance.
Listen to both those interview by clicking on the links to the right.
Panthers travel to Milton Keynes on Sunday for their second game of the weekend.
Fans not travelling can pick up a webcast via the M K L website.