New Mag New Free Draw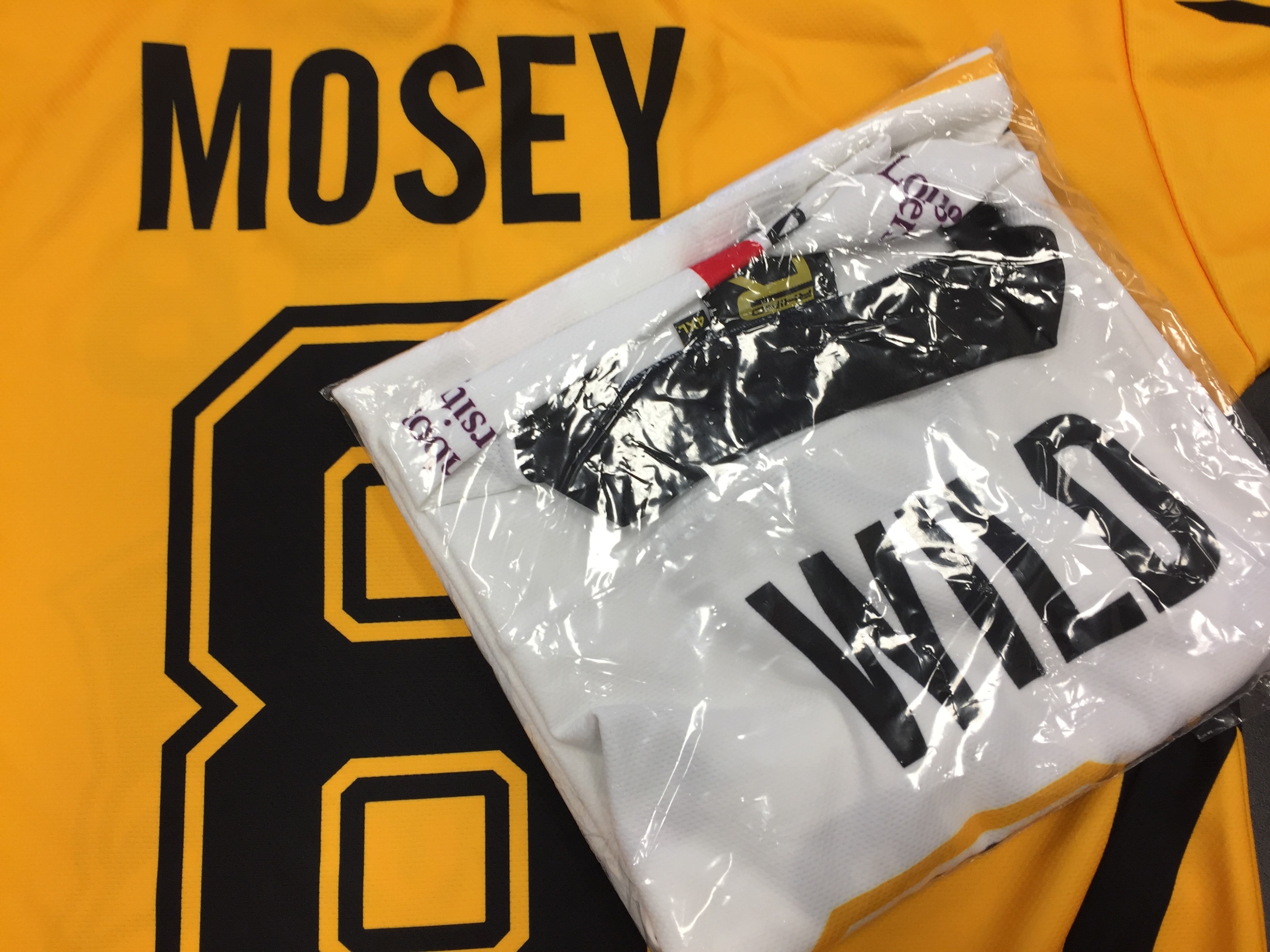 THE NOTTINGHAM Panthers and the Sheffield Steelers clash for the first time this season when the puck drops on the new domestic campaign with a Challenge Cup clash at the Motorpoint Arena on Lower Parliament Street on Saturday at seven o'clock. Tickets now on sale.
And fans will have the biggest chance to win ever.
The popular fifty-50 cash prize draw will be in operation. Look out for the sellers in bright yellow bibs!
The popular shirt off his back draw will be in operation. Look out for the sellers in bright pink bibs!
And bringing fans another great way to win the new silver coloured bibs will be in operation for the first time as the new look match magazine makes its season debut bringing with it a great new way to way TO WIN!
Every issue will have a free draw to win not one but two retro play-off game jerseys.
There's an Evan Mosey and a Cody Wild shirt up for grabs in issue one. All you have to do is fill in the tear-out slip on page 31 and hand it in to any seller in any colour bib. They'll make sure it goes into the draw for the shirts, it's as simple as that. And there's more..the new handy pocket sized magazine contains all the regular features plus loads of new features, it's full of loads of information you can't get anywhere else, and the price has been frozen! You get all that AND the chance to win shirts worth hundreds of pounds and it's still just three quid.
It'll be on sale all around the concourse at Saturday's game.
SEE YOU THERE ... AND GOOD LUCK EVERYONE!