ONE opposition - two HUGE GAMES!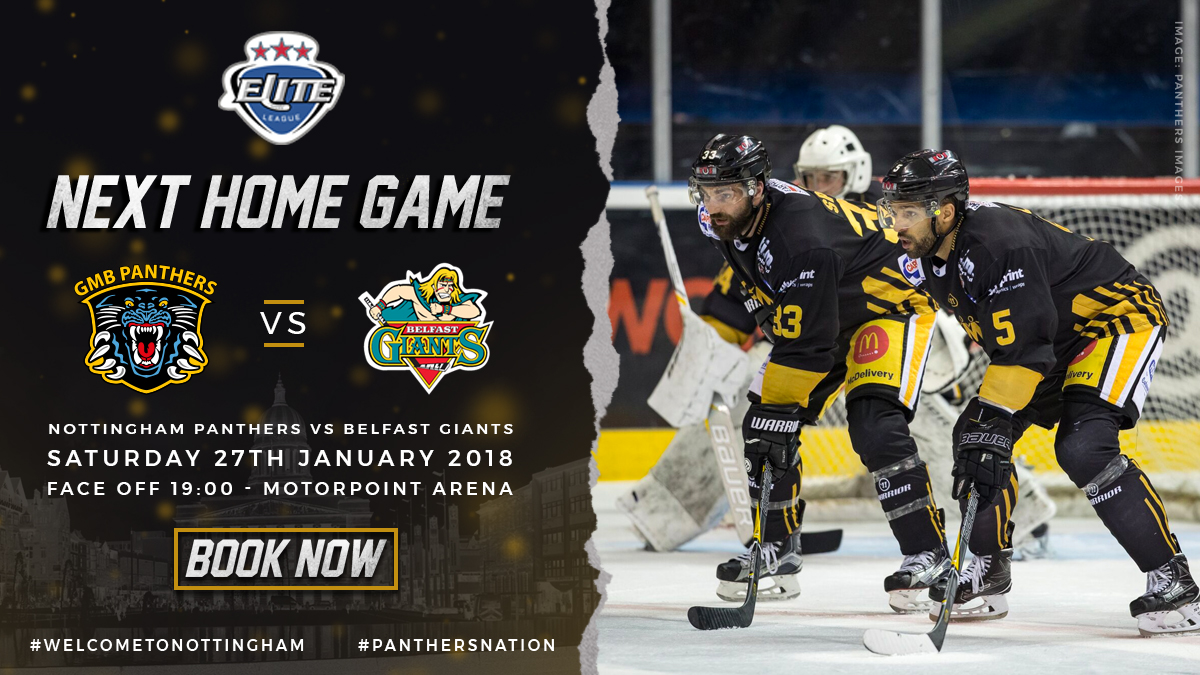 The box office reports continued steady ticket sales for Saturday's big home Elite League clash against the Belfast Giants, when the Panthers will be gunning for revenge.
We reckon there are now less than a thousand tickets available in the bowl for the big game.
On that basis we'd say you will be able to pay on the door but why risk missing the action. Call 0843 373 3000, book on line or visit the box office.
New signing Luke Pither is lined up to make his debut. He will wear shirt number 81 and if he's on the ice his shirt will be up for grabs in Saturday's Shirt Off His Back raffle with the winner getting the shirt presented at the locker room after the match. His kit went astray forcing him to miss training this morning but he is in Nottingham safe and sound. The airline says the missing luggage will arrive later today.
Most of the paperwork is in place, one more e-mail arrival and he will be good to go. We don't anticipate any problems with that so fingers crossed he will debut against the Giants.
The two sides meet in Nottingham again next Wednesday in the Challenge Cup semi-final, that game is not on the season ticket. Tickets for both Belfast clashes are on sale. Season ticket holders can take advantage off a £2 discount if they buy their locations before close of business on Saturday.
ONE OPPOSITION - TWO HUGE GAMES!
SEE YOU THERE!