Panthers aiming for more history- It's Gameday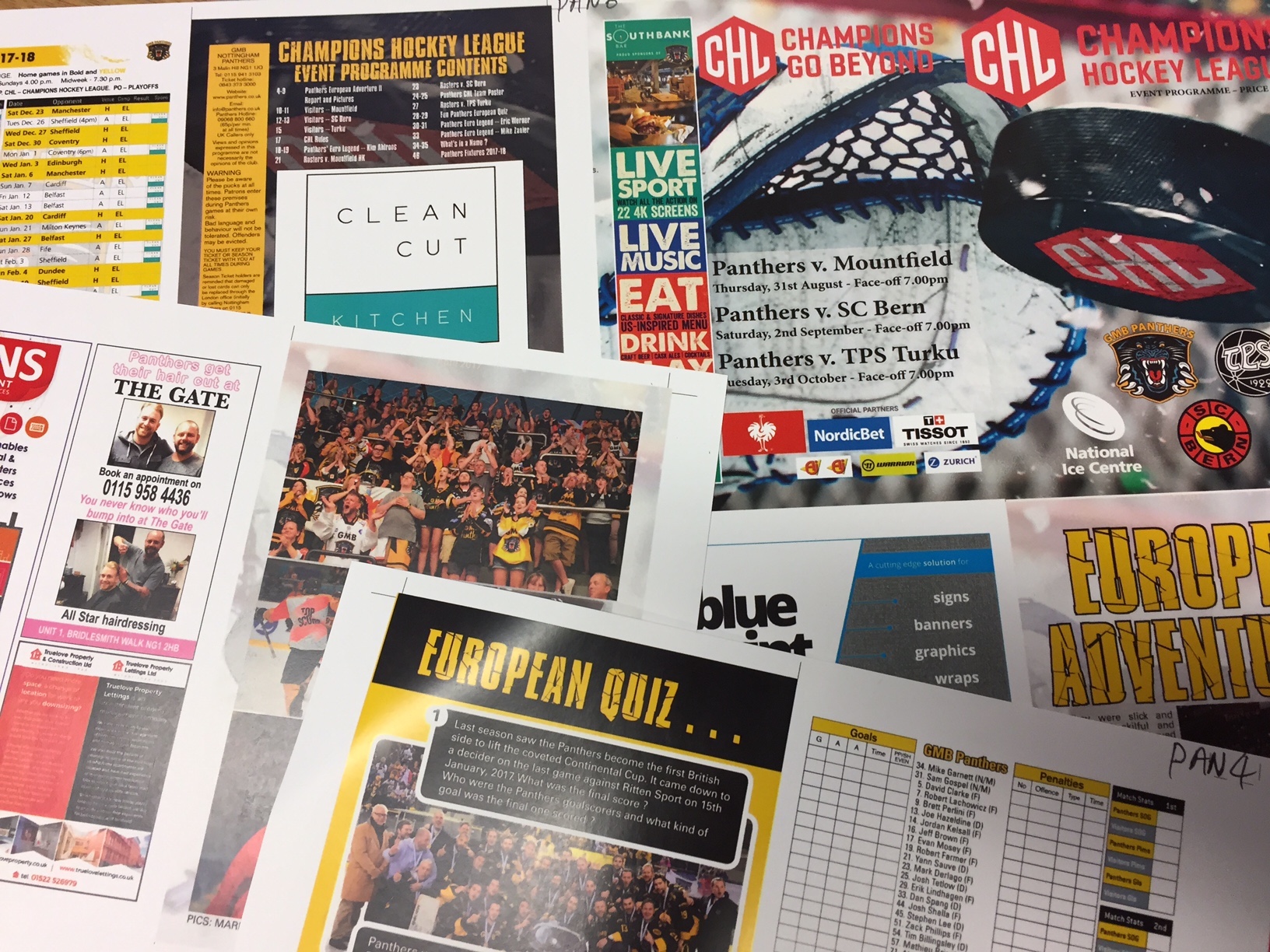 It's gameday once again in the CHL as the Panthers welcome the competition to Nottingham for the first time since 2014.
That year the Panthers made CHL history for the EIHL twice, not only by being the first side to enter the competition from the Elite League, but also being the first side to win a game in Europe's premier continental competition when they beat the Hamburg Freezers.
That was the last time the Panthers took part in the Champions Hockey League, until they added another piece of Europen success to their history book.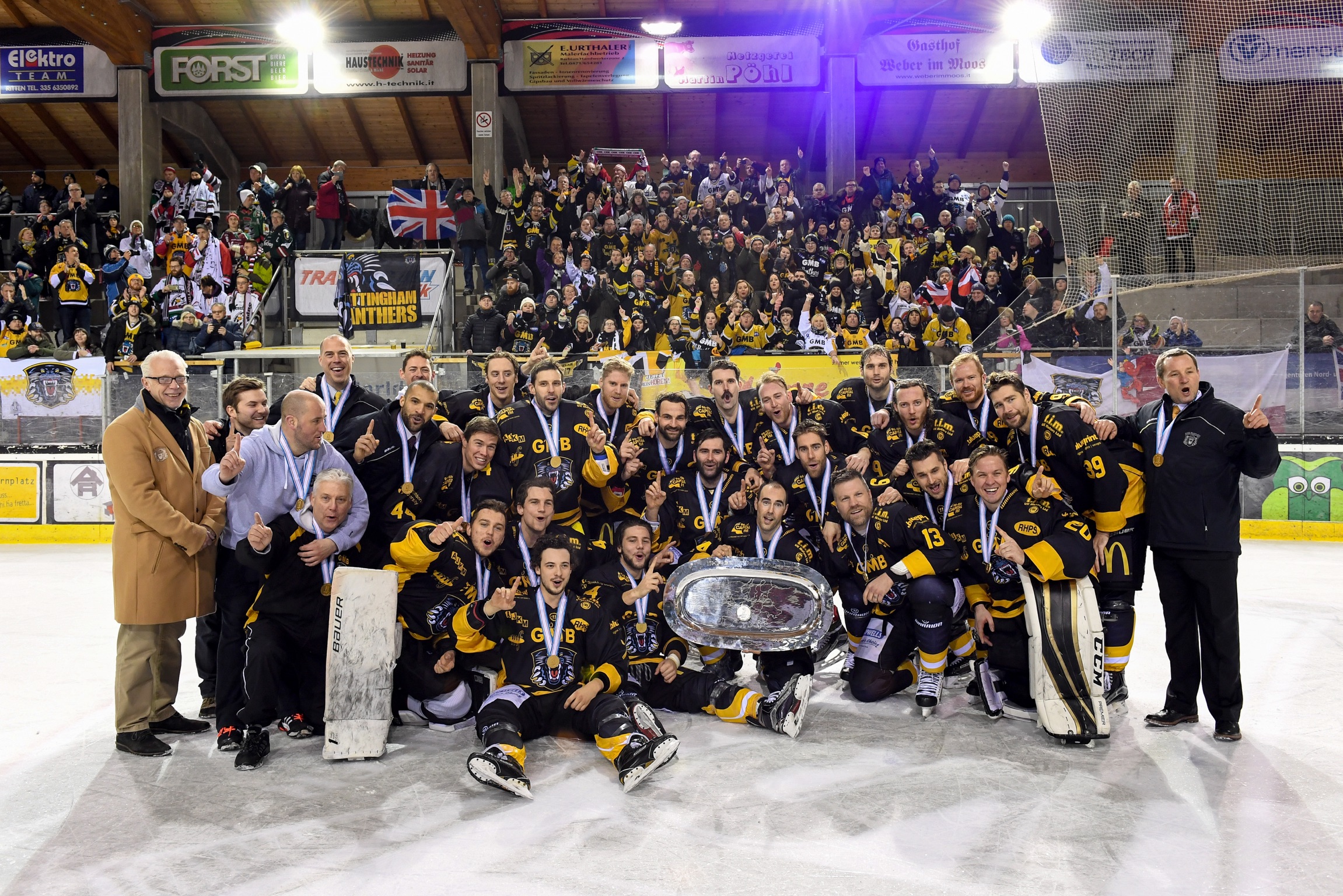 The 16-17 season will forever be remembered as the year the Panthers became Britain's first Continental Cup Champions of Europe.
It was an epic campaign within which the Panthers went from bottom seeds to competition winners and earned the customary spot in the CHL.
In the meantime, in the Champions Hockey League, the EIHL have had various successes, but no one has been able to win away against Europe's best sides.
That was until this year, when the GMB Panthers took on HK Mountfield from the Czech Republic and earned a commanding 4-2 win!
It was one of the greatest nights in Panthers history as they added another chapter to their European successes.
Tonight sees Mountfield get their chance to avenge that defeat, by visiting the Motorpoint Arena Nottingham to take on the GMB Panthers.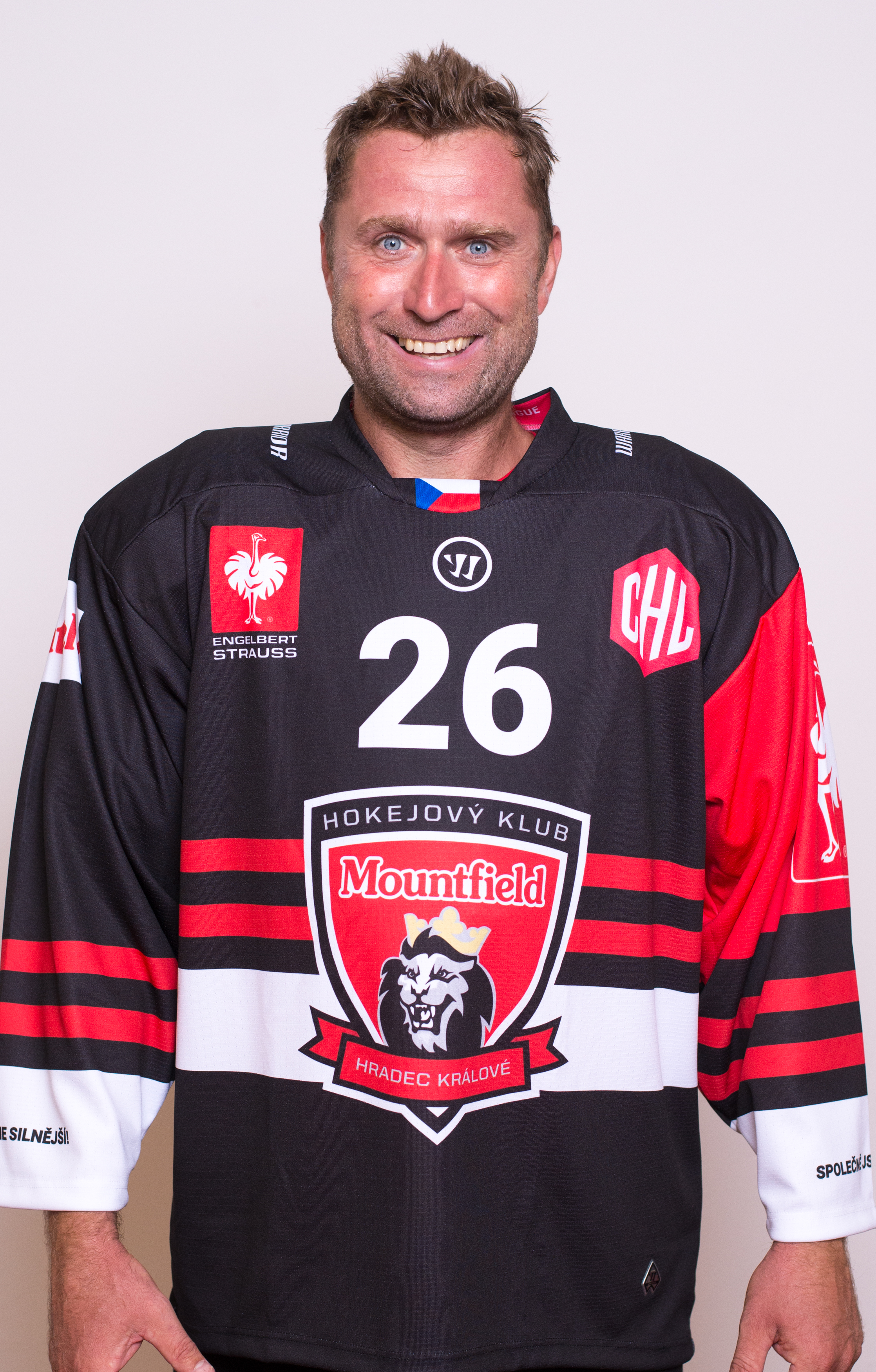 Their coach came out after the game claiming that bad ice may have hampered his side, who also took that game as an opportunity to rest their star player, #26 Jaroslav Bednar.
The Panthers will be aiming to use this return leg to prove the win was no fluke and that they belong at Europe's top table!
Proving that point with a win would also see the Panthers create yet more European history, becoming the first British side to get two wins in any one CHL campaign.
It's a big night for the Panthers and after the incredible atmosphere that greeted the Panthers in Hradec Kralove, it would be great to fill the barn tonight!
Tickets are on sale now and available from the Motorpoint Arena box office, by phone on 0843 373 3000, or online by clicking the BUY NOW tab at the top of the page!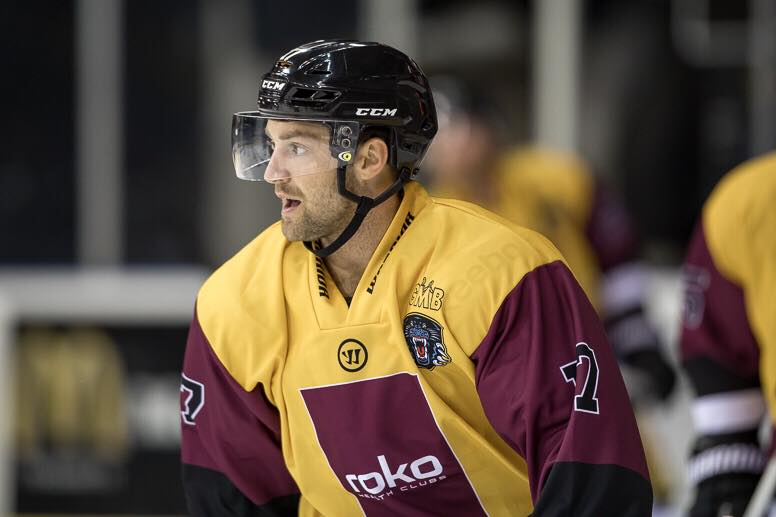 There's plenty going on at the game with an incredible, CHL exclusive, matchnight magazine with great photos from behind the scenes from our recent trip to Europe along with tons more content.
We also have our customary shirt off the back raffle for fans, however seeing as we can't giveaway any CHL jersey's, one lucky fan will leave the game with Evan Mosey's Roko Nottingham training jersey!
We hope to see you there tonight for a great night of European hockey.