Panthers Arrive in Finland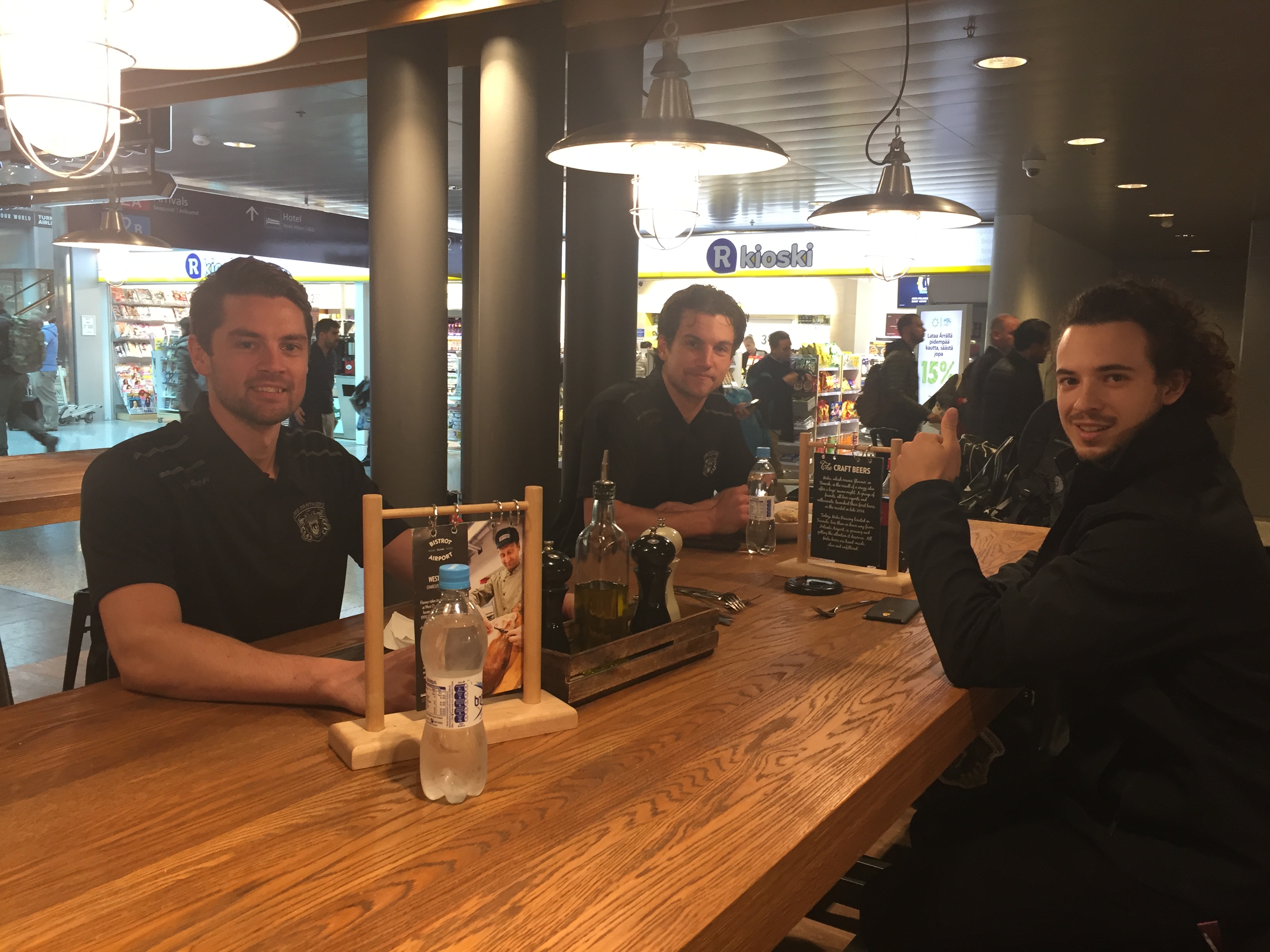 The Panthers had an early wake up call this morning when they left the Motorpoint Arena Nottinghamand a six hour journey later, with a two hour time difference thrown in, and we've safely landed in Helsinki.
It's a very different away journey for the Panthers to those earlier in the CHL campaign, as the Panthers have very little to play for on Tuesday night.
The showdown with TPS Turku was stripped of most meaning thanks to the victory in Nottingham last week, coupled with Bern's loss in the Czech Republic.
It not only guaranteed the Panthers promotion to the round of 16, but it also put the Brits through as group winners, a totally unheralded feat in British hockey.
There's still plenty on the line though for the Finns as they, along with every other team in the group, stand a chance of taking second spot in the group.
Just because it doesn't mean anything officially, doesn't mean the players have turned off and one will be especially keen to make an impression.
That one is Patrick Galbraith, who has travelled to Finland in the place of Michael Garnett.
Michael has has taken the opportunity to turn his attention to his Loughborough studies.
That means the Panthers netminding duo is Galbraith and Gospel, with one of them slated for an incredible CHL debut for Nottingham.