Panthers begin Scotland trip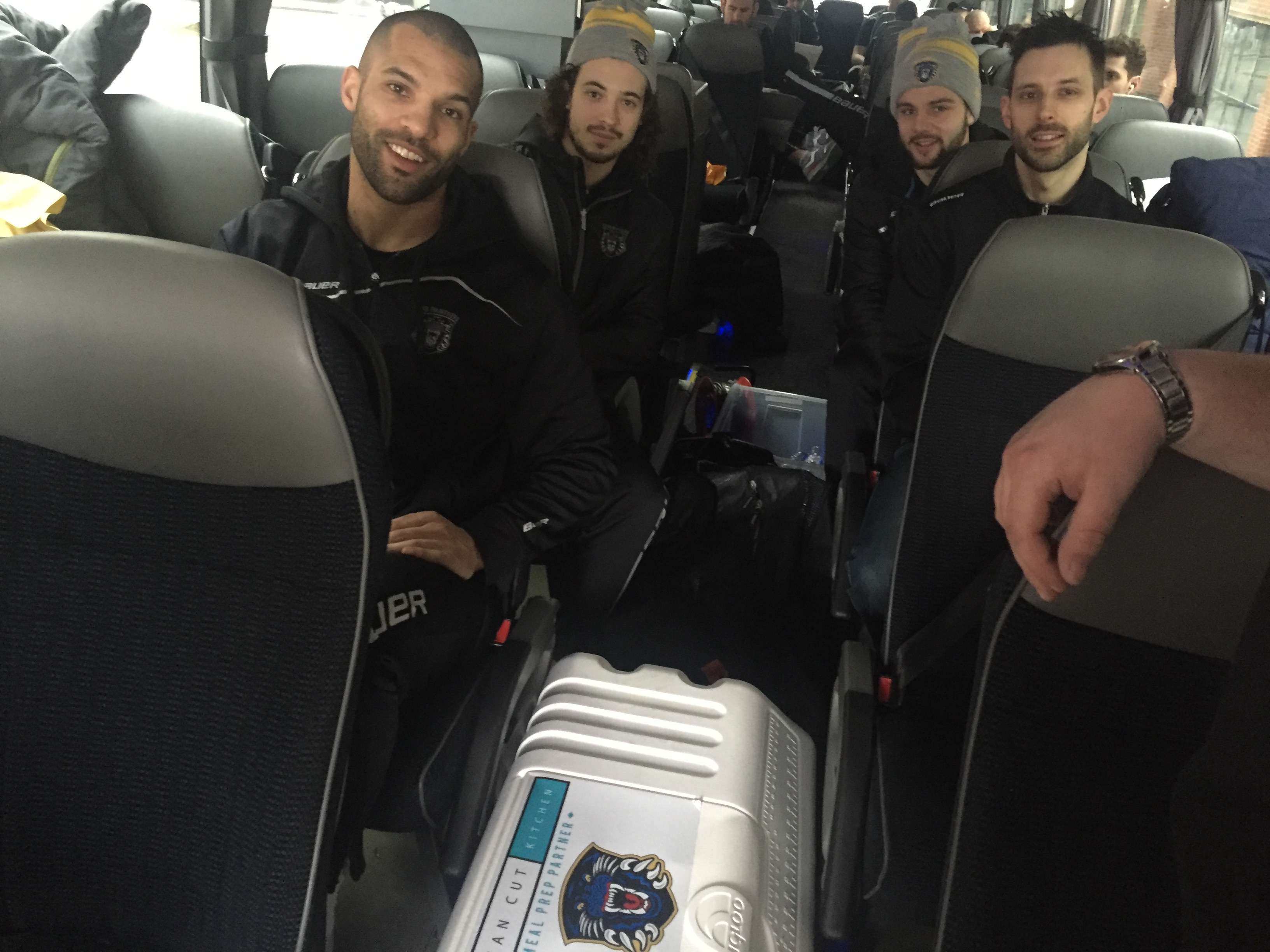 Nottingham's GMB Panthers left for Scotland this morning to tackle their first of two big Scottish three in threes, as the season winds down to it's close.
Stopping at Clean Cut Kitchen before making their way up north, the coach was loaded up with the best away day food available.
It's a very full coach with only Robert Farmer (injury), Jordan Kelsall (not cleared to return) and Joe Hazeldine (Wildcats duty) missing the journey.
That means that Dan Spang and Mike Vaskivuo do make the journey and completes a fantastic turnaround on Mike's lower body injury, after being carried off on Saturday against the Cardiff Devils.
Dan Spang returns for the first time since the last trip to Fife, after having suffered a couple of setbacks in his return.
With Josh Tetlow having impressed at the weekend in regular defensive duties, Corey may be able to move Evan Mosey back into his more comfortable role as a forward as he boasts a full complement of imports for the crucial triple header.
If you aren't able to make the trip, you can purchase the webcasts for tonight's game against the Dundee Stars by clicking here.