Panthers hit Finnish ice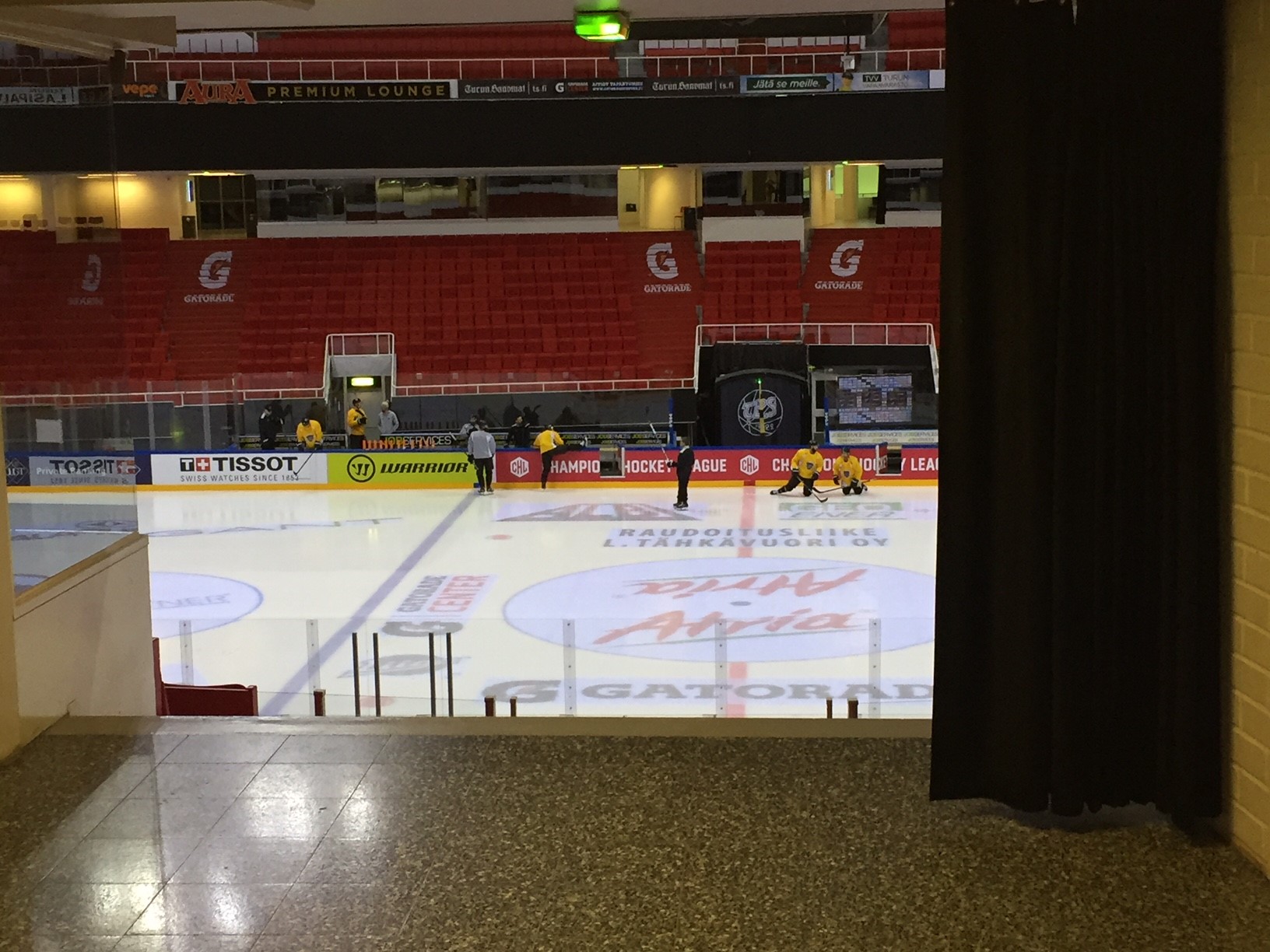 The Panthers got their first taste of what playing in Turku's impressive stadium would be like this morning.
Having taken a walk around the Gatorade Center, which rivals SC Bern's rink in scale and character, many of the squad noted it's the best ice they've seen so far.
They got to find that out for sure in their pregame skate, after having watched some of Turku's injured players getting put through their paces beforehand.
It was Corey's last chance to see his troops in action before the game and also, a chance for Patrick Galbraith to work with his new teammates one final time before potentially icing tonight.
It should be a great game as Panthers enjoy their final group game of the CHL, but not their final game in the illustrious tournament.