Panthers Home Saturday & Sunday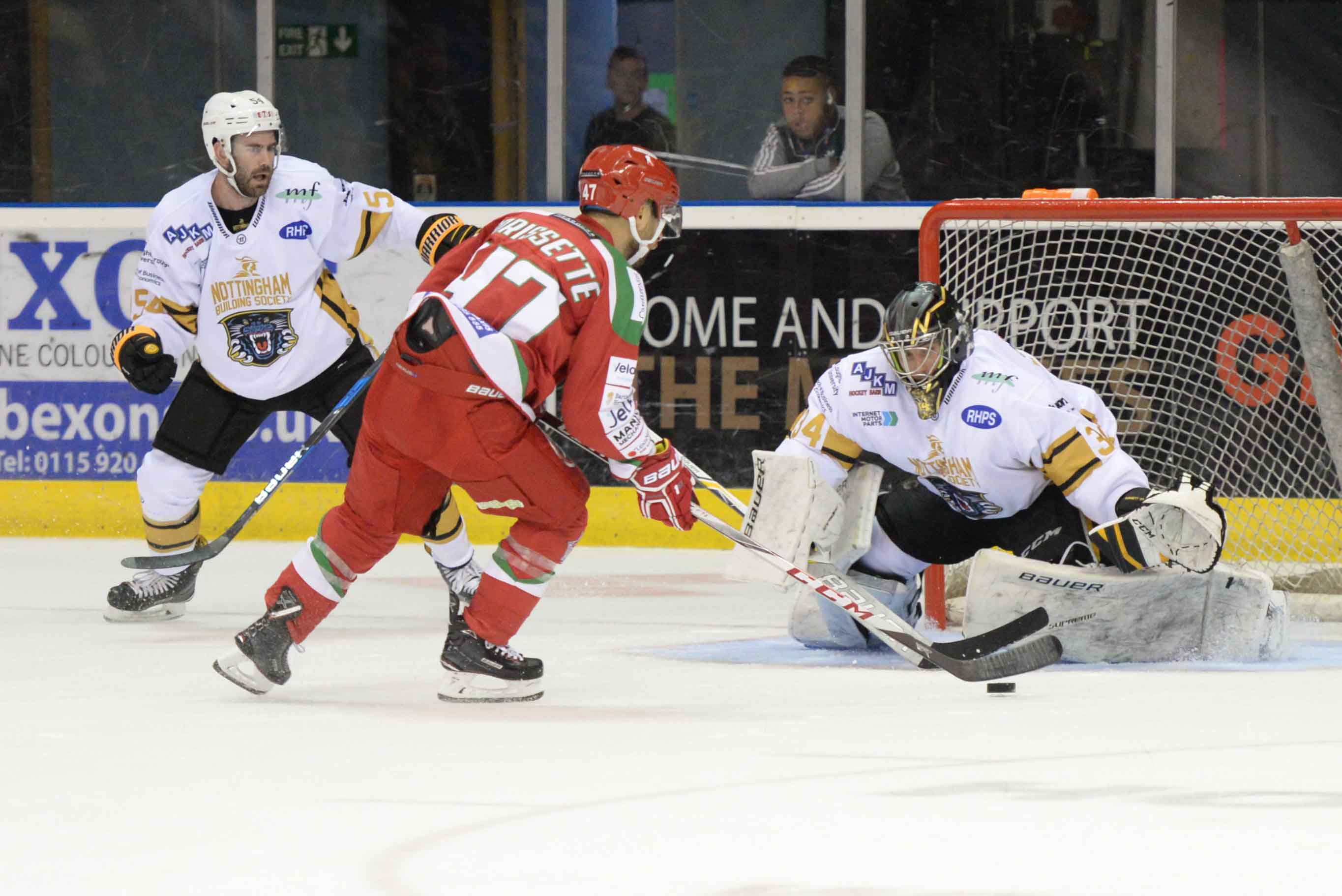 Wednesday's a busy day for THE NOTTINGHAM Panthers with an off-ice training session at ROKO, and TWO on-ice training sessions at the arena. The players, now at full strength after the arrivals of Jaynen Rissling and Kevin Henderson, will then head up to Southbank on Friar Lane for the annual fans' selfie-hour at six o'clock.
Bring your cameras and phones and grab your snaps and have a chat with the players. There are eleven new faces to meet as well as the core of returning players too.
And after the selfie hour finishes at seven the players will head over to Saltbox for a team meal.
This weekend Panthers take on DEL2 side Dresden and DEL side Fischtown with a seven o'clock face-off on Saturday and on Sunday the actions starts at four o'clock.
Panthers pre-season started with a victory over double-winning Cardiff in the Aladdin Cup. The games this weekend will be followed by more Internet Motor Parts International Challenge action with visits by teams from Norway and Hungary the following weekend ahead of the first Challenge Cup game of the season when arch-rivals Sheffield visit Nottingham on September 1st.
Tickets for all games, including discounts for season ticket holders for the Sheffield game (available until August 25th), are on sale now.