Panthers in qualifying spot at halfway point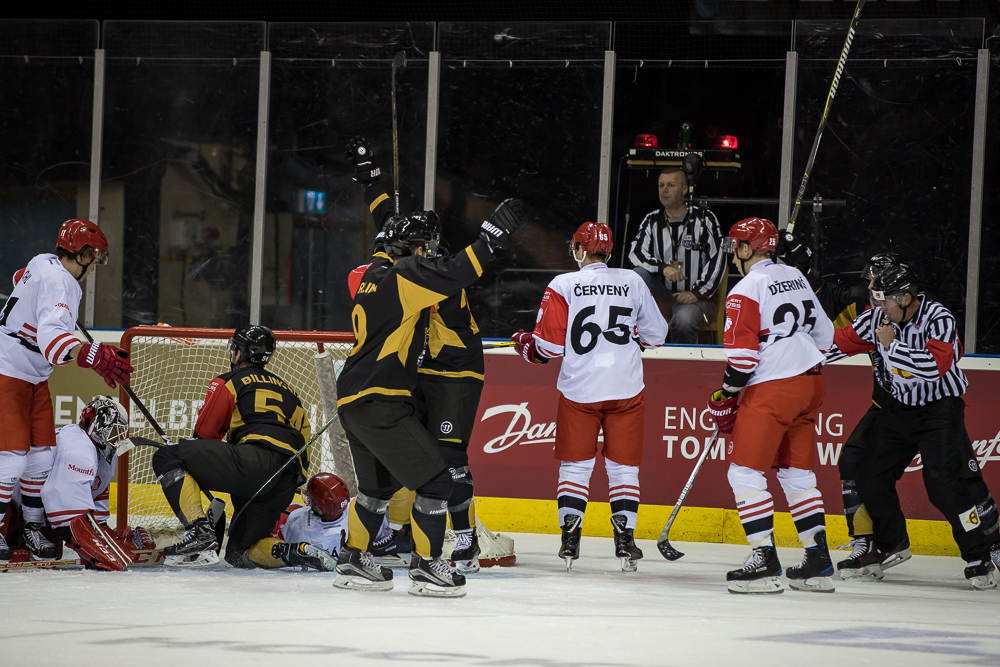 At the halfway point of this season's Champions Hockey League group stage, the Panthers are in a position no one outside the club expected them to be.
With a game away at SC Bern and home and away legs against HK Mountfield, the Panthers sit in second place and are currently primed to qualify for the second round!
To do so, the Panthers have had to make two bits of CHL history in the process, becoming the first British team to win away and the first to win two games in the same Champions Hockey competition.
It was an incredible achievement, but the Panthers have their eyes on making an even bigger splash and trying to become the first EIHL side to qualify from the group stage.

As it stands, Bern sit top of the group with 6 points, Panthers on 5, Mountfield on 3 and TPS on 2.
It had seemed, until last night, that Bern would enjoy a fairly straight-forward run to qualification with solid wins over the Panthers and Turku.
However, the previously struggling Finnish side threw a spanner in the works by beating the dominant Swiss.
Bern's loss away to the Finns opened the group wide and now, every team has a good chance to qualify.
This makes tomorrow night's game even bigger as either the GMB Panthers or SC Bern could take a dominant grasp on the group.
If the Panthers were to seal a regulation win, they would go top of the group and would be totally in control of their own future.
Any other result would see the Swiss side remain top and take the remote chance of a number one seeding away from Nottingham.
It should be an incredible game and you don't want to miss it!
Get your tickets now and let's get the Motorpoint Arena rocking: https://goo.gl/8TcDhl