Panthers Journal: Issue 14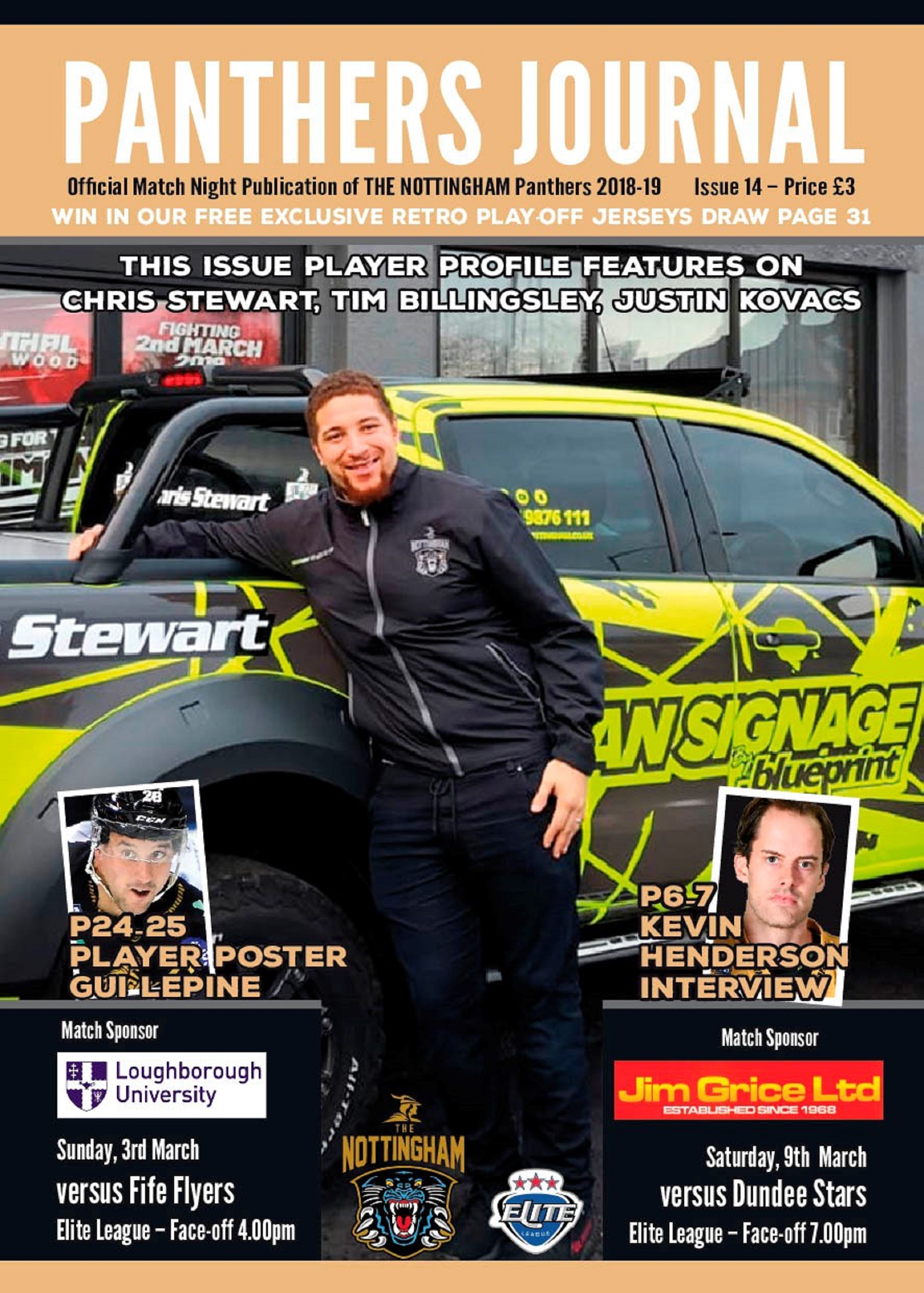 The latest edition of the Panthers Journal goes on sale for the final time at this tomorrow's (Saturday) home game against the Dundee Stars, face-off 7.00pm, and as always there's tons of exclusive content you can't find anywhere else.
Firstly there's the story about Chris Stewart's new wheels, with massive thanks going to BluePrint Nottingham, that he picked two weeks ago and there's a player profile with the former NHLer aswell.
Justin Kovavs and Tim Billingsley are also under the microscope with their player profiles and there's a pull-out poster of Panthers Captain Gui Lepine.
And don't forget the free-to-enter retro jersey draw on page 31 where you could scoop yourself a Jonathan Boxill or Gui Doucet jersey!
Get yours from the sellers in silver bibs around the arena, for just £3!
The only way to get your copy is at tomorrow's game, face-off 7.00pm, so book your tickets for The Nottingham Panthers vs Dundee Stars by visiting the Motopoint Arena box office, calling 0843 373 3000 or clicking here to by online.