Panthers Radio exclusive with Xynomix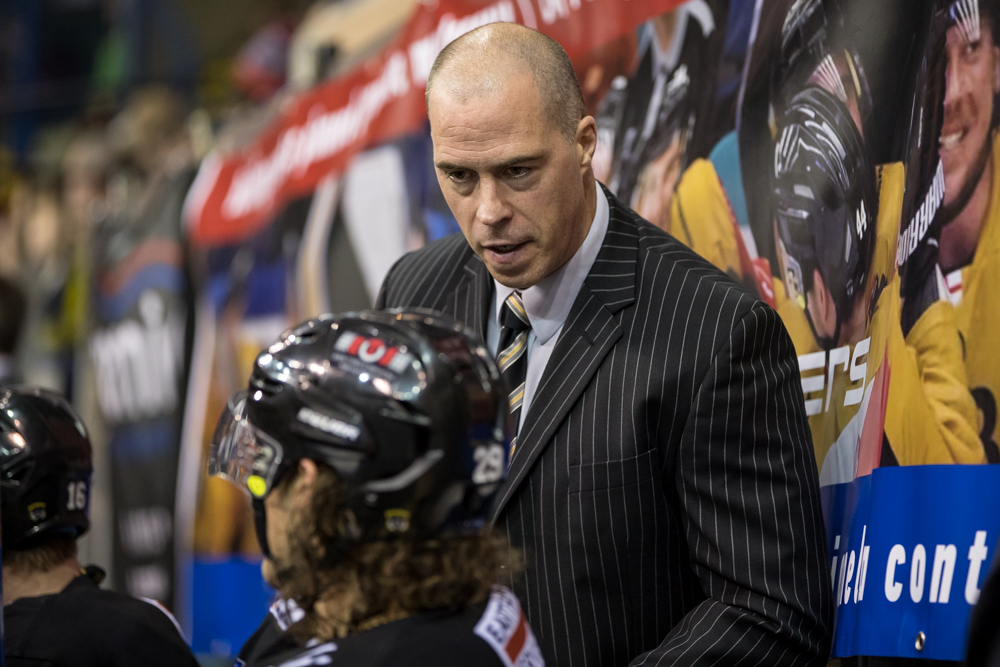 GMB Panthers' head coach Corey Neilson was happy to look back on a victory, four goals and a "dominating performance", after his side came through with a late winner in regulation time to beat Coventry 4-3 on Saturday night.
He admitted there was some adversity along the way and a huge penalty kill at the end of a game in which the Panthers "found a way to win".
"We created a ton of great chances," he added.
Hear the full interview right now, just click on the link.
Meanwhile Evan Mosey is on Panthers TV with the GMB. He marked his return from injury with a stunning game winning goal. Watch and hear him too, just click on the link.