Panthers Radio with Xynomix talks to coach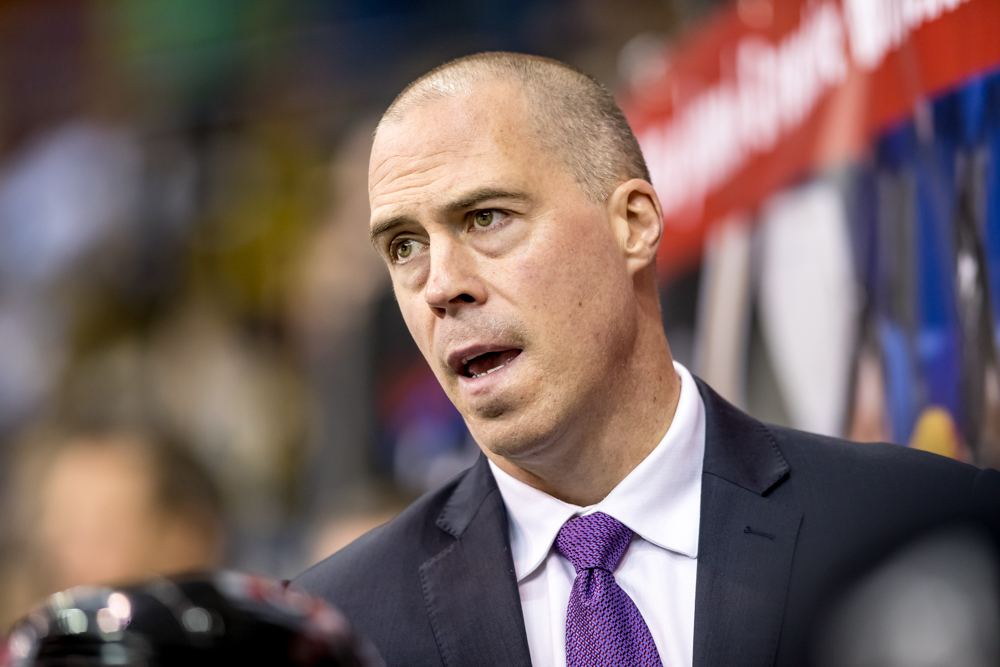 GMB Panthers' head coach Corey Neilson told Panthers Radio with Xynomix he thought his side had been out-worked in the second period and beyond and a couple of weeks ago, the result could have been very different.
His side held on and then took the extra point in overtime, but he says they will have to do a lot better in Cardiff on Sunday night.
There's a webcast via the Devils' website for fans to buy if they aren't travelling to Wales on Sunday.
Meanwhile you can listen to the coach by clicking the link to Panthers' Radio and game winning goal scorer Tim Billingsley is on Panthers TV with the GMB, again just click on the link to see and hear his reaction to the sudden-death 4-3 win over Manchester .