Panthers versus Braehead Saturday 7pm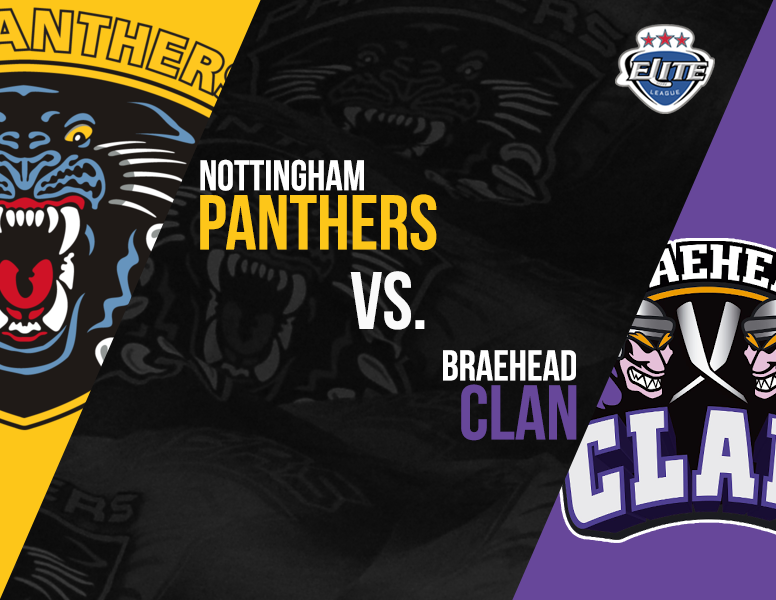 The GMB Panthers turn their attentions to domestic cup action, when they pick up their bid to qualify for the knock-out stages of the Challenge Cup with a home game at the Motorpoint Arena against the Braehead Clan, from Glasgow, on Saturday.
A result for Nottingham in the match – sponsored by Earthing Services – could be vital in launching an assault on the domestic cup.
Sheffield have already booked their spot in the next round from Panthers' group, but the other automatic qualification spot is still up for grabs.
Said assistant coach Rick Strachan today: "The European campaig,n which ended on Tuesday, was great, but that's over now. The players are having a couple of days rest and then we'll train on Friday for a rare one-game weekend. If we bring our Tuesday form to Saturday's game we will get the result we want."
But the Clan will hoping to build on their win at Edinburgh last weekend, which snapped a four game losing streak.
Added Strachan: "No team can afford to underestimate any other team in the Elite League these days. We won up in Scotland in the cup, Clan will be looking for revenge for that. Any team can beat any team.
"We can build on our success in the Champions Hockey League but that will require desire and effort to do well. The players have shown what great heart they have for the game, now it is domestic action all the way, there's no reason why they can't achieve great things, but we can't afford to take any nights off. I think the boys know that, starting Saturday against the Clan."
PANTHERS versus CLAN
Saturday at seven o'clock. Good seats still available.
SEE YOU THERE!