Panthers vs Steelers: 1000 Seats Left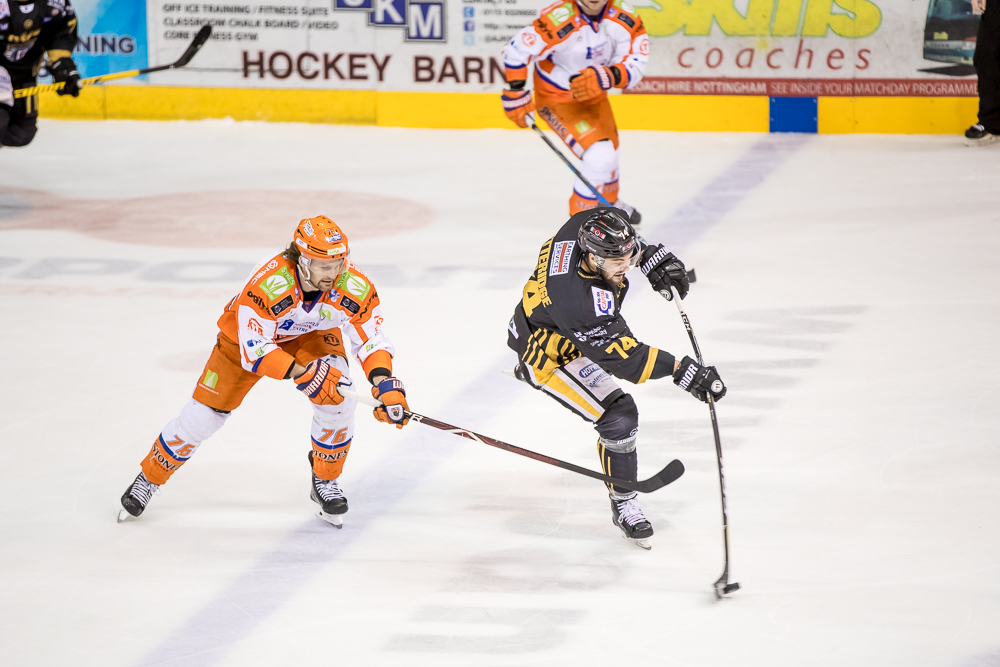 The biggest rivals in British ice hockey clash in Nottingham on Saturday this week in the Elite League curtain raiser when THE NOTTINGHAM Panthers take on the Sheffield Steelers in the Challenge Cup.
A club spokeswoman in Nottingham said today: "The new look squad under new coach Rich Chernomaz have had a good run pre-season but now it gets serious. Pre-season is just that, preparation. Now we're going to find out how much work is still needed. No-one's under any illusions but everyone is set on getting to work starting on Saturday with the visit of our biggest rivals."
The box office reports there are now less than a thousand seats up for grabs in the bowl at the National Ice Centre for Saturday's clash which faces off at seven o'clock.
There are 32 seats left in block one for away fans as of lunchtime today.
There are still plenty of good seats available in the Nottingham blocks but they are selling steadily and already we're thinking fans may not be able to pay on the door on gameday so the sooner they buy the sooner they're guaranteed not to miss a shift of the action.
To buy tickets you can visit the box office daily, call 0843 373 3000 or click on the link.
SEE YOU THERE ... WHEN THE BLACK AND GOLD TAKE ON THE ORANGE!
THE LOUDER THE ROAR … THE BIGGER THE SCORE!