Panthers vs Steelers: 800 and Counting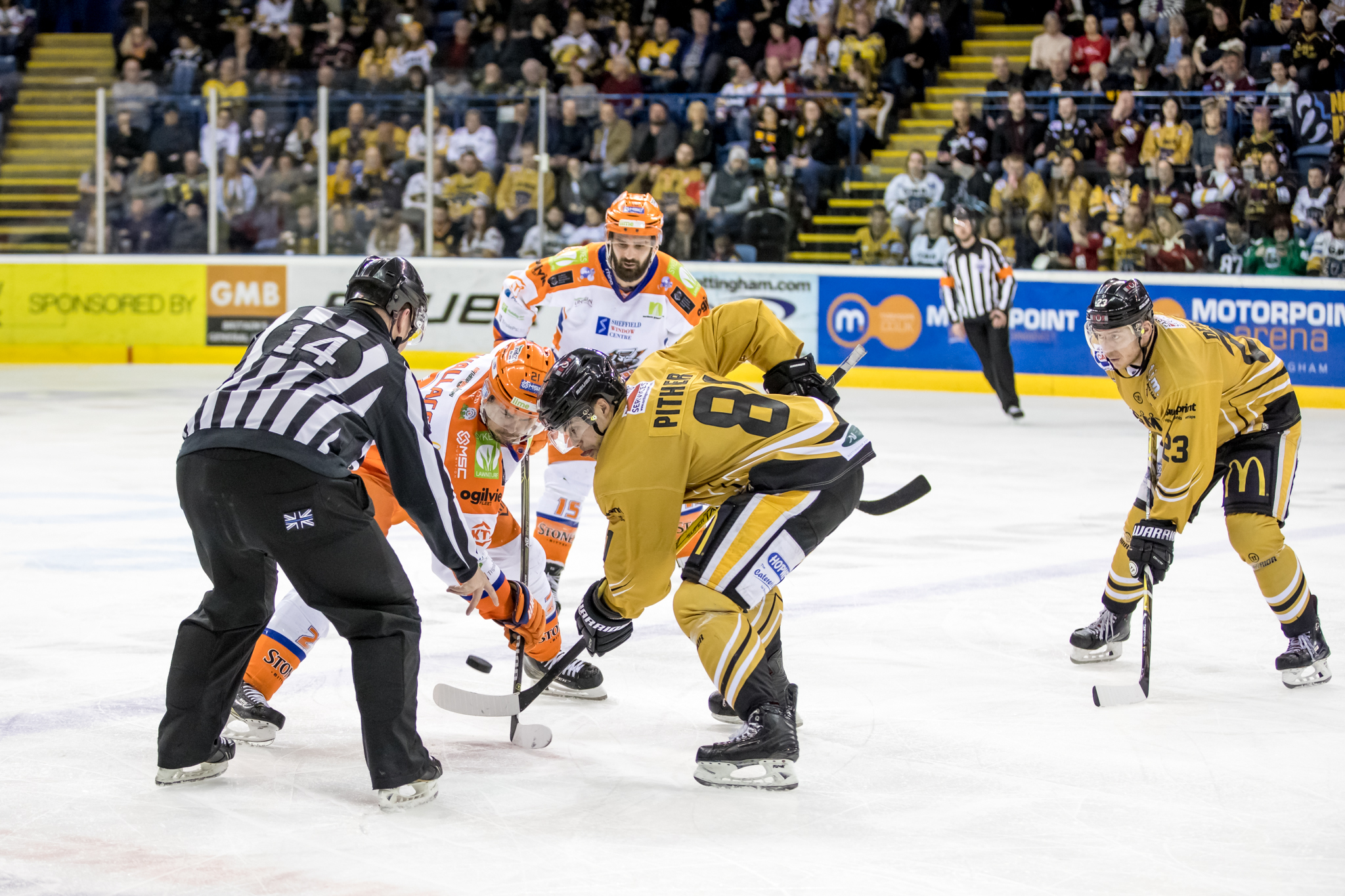 THE NOTTINGHAM Panthers and the Sheffield Steelers clash for the first time this season when the puck drops on the new domestic campaign with a Challenge Cup clash at the Motorpoint Arena on Lower Parliament Street on Saturday at seven o'clock. Tickets are selling fast!
The box office is reporting a steady demand for tickets with around 30 left in the away sections and less than eight hundred still available in the bowl in the home blocks.
You can buy on line by clicking the link, you can call 0843 373 3000 or you can visit the box office in person.
It's still summer and we can't predict a sell-out at this stage but we can't guarantee that anyone wanting to pay on the door will be able to do so. Our best advice at this stage is to snag your tickets as early as you can. Fans are reminded if they are using concession tickets they will need to bring proof of eligibility with them.