Panthers vs Steelers: Closing in on a sell-out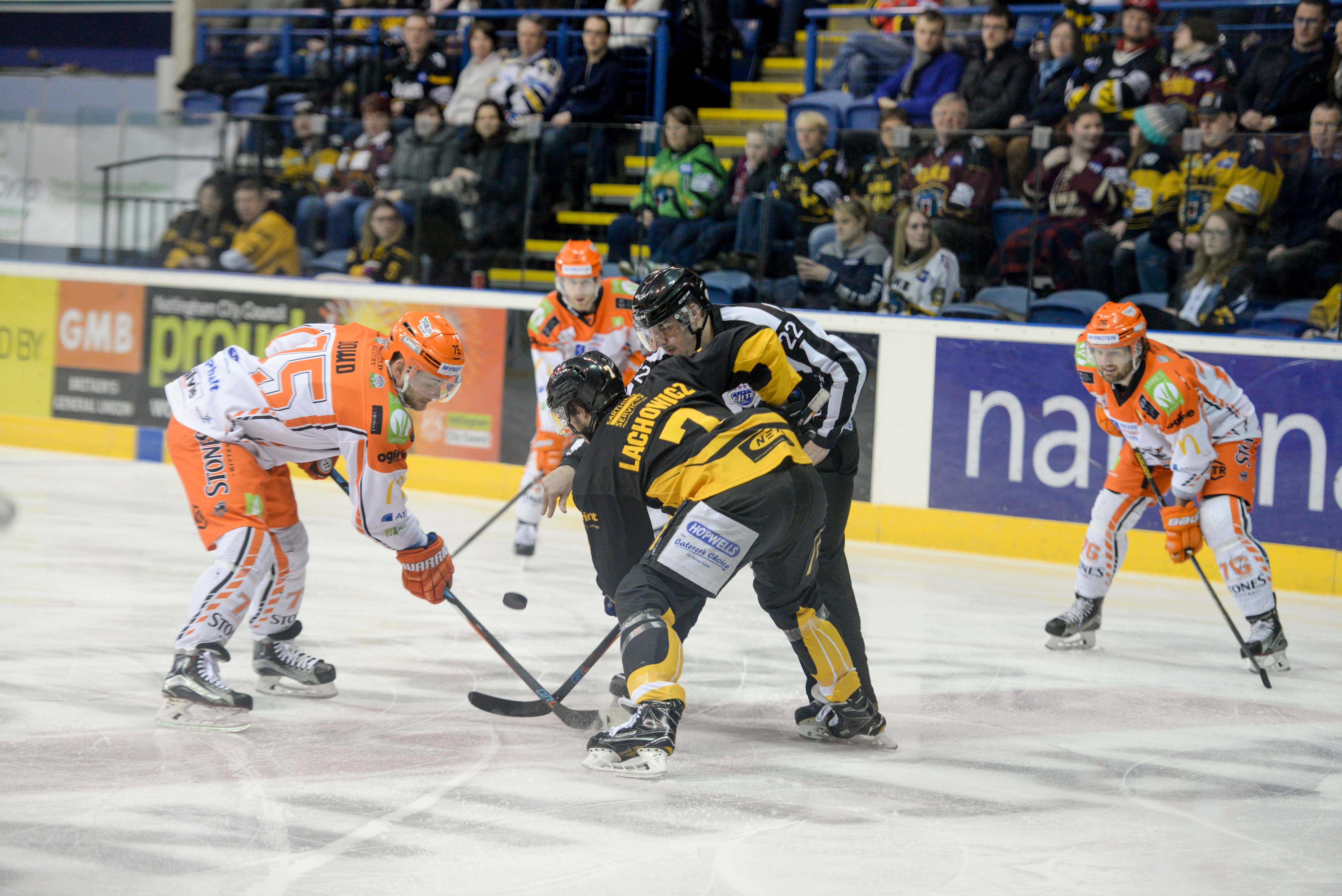 THE NOTTINGHAM Panthers take on arch-rivals the Sheffield Steelers tomorrow (Saturday) at seven o'clock in the Elite League Challenge Cup and although the bowl at the arena is heading for a sell-out at the start of business on Friday there are still a couple of hundred seats or more available.
A Nottingham club spokeswoman said this morning: "At the current rate of sales the box office believes tickets for the bowl could all be gone by face-off but with a day to go it is a rare thing to have tickets still available. We're not daft, it's still the holidays and we've enjoyed great support through the five pre-season games already and everything is on course, but it is a rare sporting thing in Nottingham to be able to announce ticket availability at this stage before a clash with Sheffield. The rivalry has already been cranked up a bit this week on social media and it is still the game everyone wants to see so if our fantastic fan-base know anyone who hasn't been to a Panthers-Sheffield game before this could be their chance to join the other witnesses in the stands!"
The so-called sightline seats are now on sale, there are 30 seats left in the away section, and a clutch of sponsors' returns are due on sale later today but remember we may be down to the last couple of hundred seats in the bowl in the home blocks but there's no such thing as a bad seat for viewing at Panthers' games. Everyone gets to see everything at our fabulous arena.
Grab a seat for Saturday. PANTHERS v STEELERS in the cup!
SEE YOU THERE!
THE LOUDER THE ROAR THE BIGGER THE SCORE!