Panthers vs Steelers: Sponsor Returns Snapped Up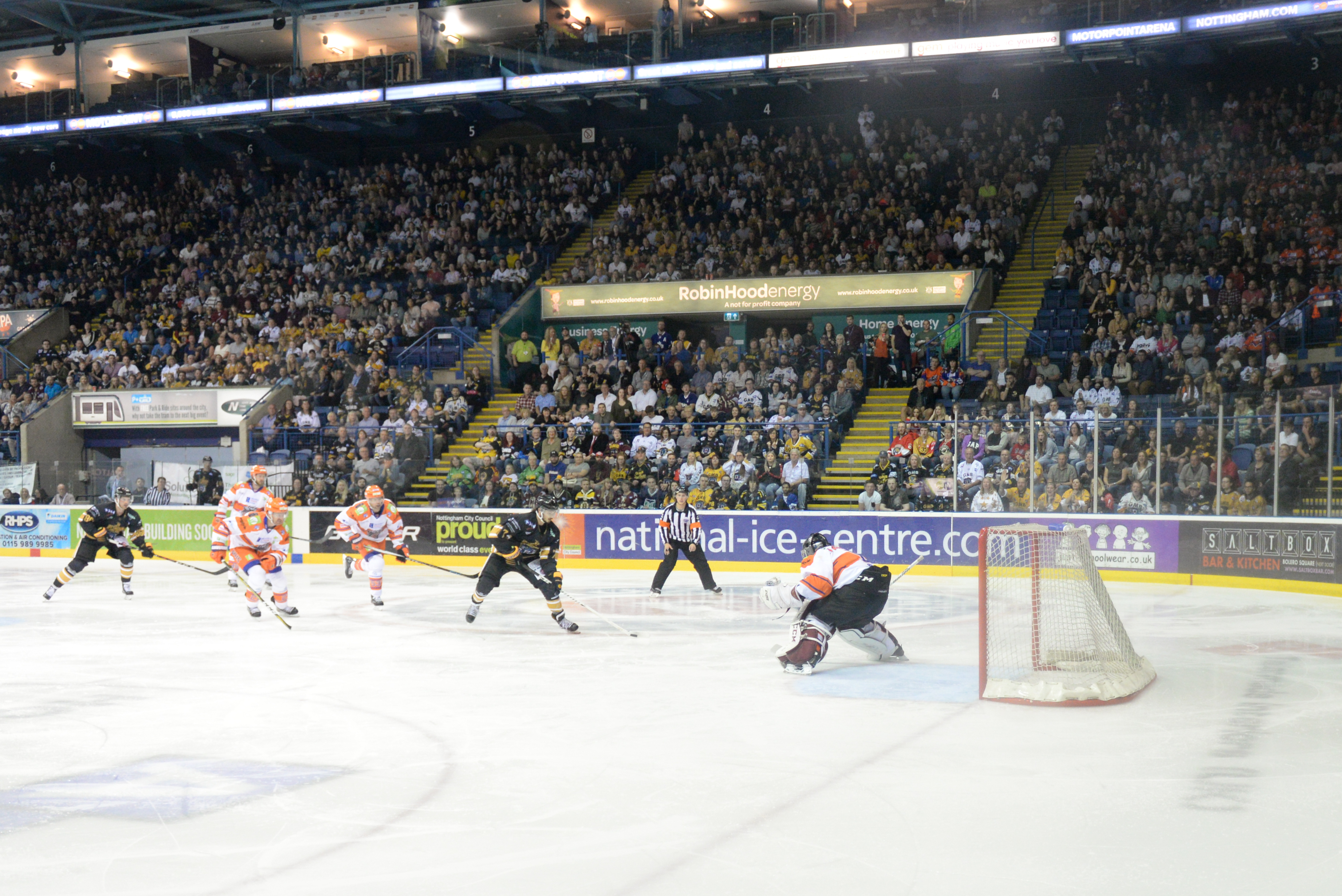 The box office has just one disabled space/seat available in the sold-out bowl for Saturday's big clash between the biggest of rivals Nottingham and Sheffield.
The teams may be separated by ten league positions at the moment, but that will count for nothing when the puck drops on Saturday at the G M B sponsored Elite League clash at seven o'clock.
Meanwhile, the Panthers office has completed its trawl round the sponsors and had managed to snag 35 returns... but they sold out within half and hour of going out!.
With little or no chance of any more "posh seats" being released upstairs in the boxes, this was likely to be the last chance for anyone wanting to see the action.
The only thing bigger than Saturday night ice hockey in Nottingham….is Saturday night ice hockey in Nottingham between the Panthers and the Steelers!
SEE YOU THERE!
THE LOUDER THE ROAR … THE BIGGER THE SCORE!