Panthers vs Steelers Tickets on sale now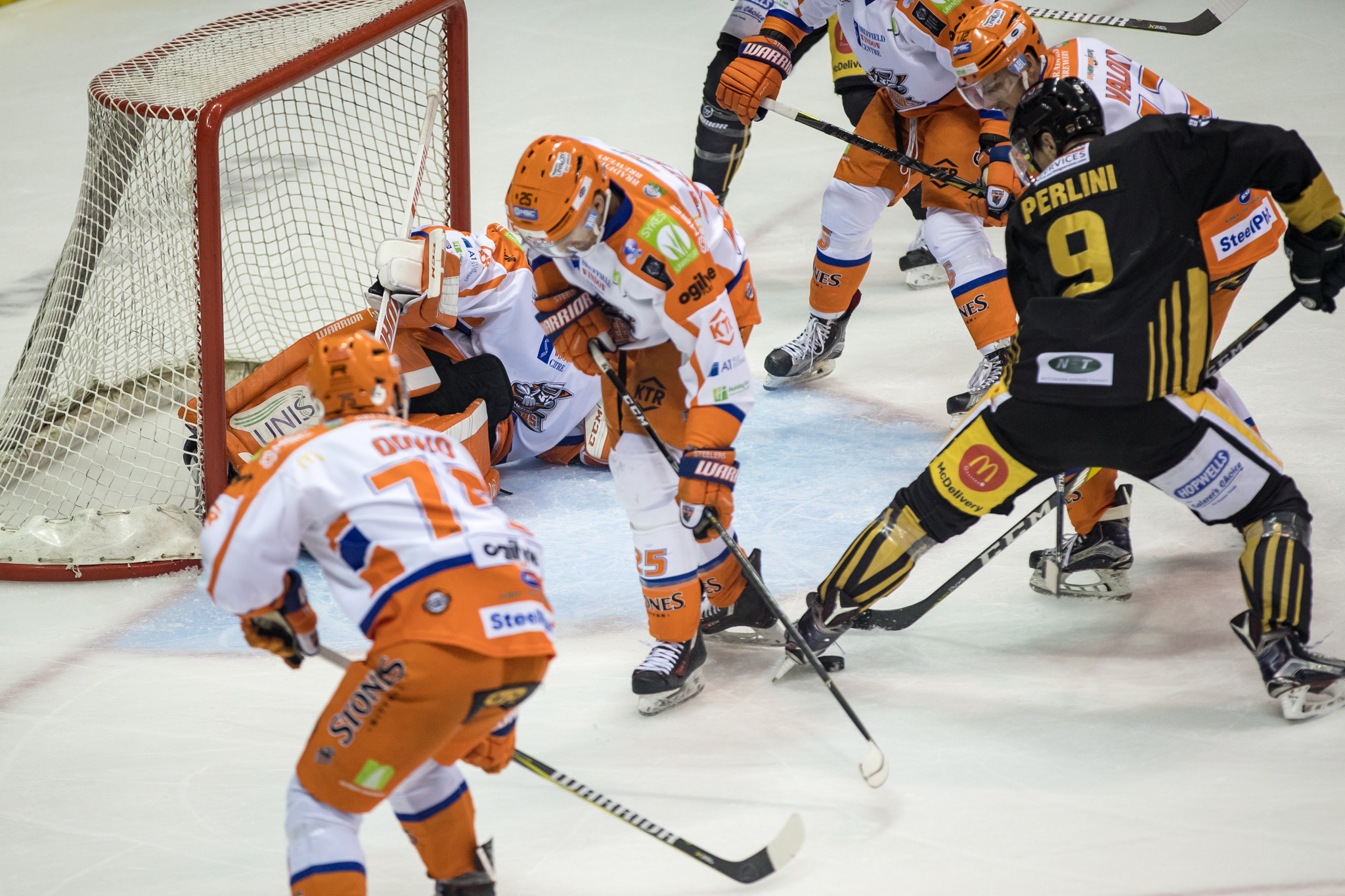 We're anticipating a big crowd for the first Challenge Cup match of the season when THE NOTTINGHAM Panthers take on arch-rivals Sheffield on Saturday.
There are plenty of seats currently available for the clash but the box office is reporting brisk business.
Panthers' Europe Comes to Nottingham pre-season international challenge series, sponsored by Internet Motor Parts has gone well with good early crowds off the ice and an unbeaten run on the ice.
Saturday's cup game is sponsored by award-winning café and bakery THE BAKEHOUSE.
Despite a host of new faces in both team's line-ups fans needn't worry about the rivalry message getting through. Panthers' head coach Rich Chernomaz is already talking about the need to keep emotions in check when the puck drops and Nottingham GM Gary Moran said today: "The rivalry between the Panthers and the Steelers is complete. No amount of petrol poured on the flames will make the rivalry between us burn any brighter or stronger. It is the biggest rivalry in the sport in Britain, even in Europe, because it is complete.
"We don't get on. We don't get on any less for our rivals officially putting out a statement wishing our Aladdin Cup opponents well against us a couple of weeks ago. We get told of these announcements and we rate them as childish and no more. They make no difference to how we feel about our biggest rivals.
"Both sides have plenty of new faces in their squads but both rosters have enough returnees for the word to have been well and truly spread. The Nottingham and Sheffield ice hockey clubs do not swap Christmas cards.
"And if you have a rivalry that shines that bright why not start the domestic campaign with an important cup clash between those self-same two sides.
"The puck drops in earnest on Saturday when THE NOTTINGHAM Panthers face the Sheffield Steelers at home in the Challenge Cup and it surely couldn't drop more earnestly. Panthers have won the Elite League Challenge Cup eight times. It is a tough competition to win. The trophy has eluded the Steelers so far. Yet even that fact can't crank up the rivalry any further because it is, as I say, total. It is complete."
TICKETS FOR NOTTINGHAM VERSUS SHEFFIELD ON SATURDAY AT SEVEN O'CLOCK IN THE CHALLENGE CUP ARE ON SALE NOW.
SEE YOU THERE!