PARKING AT PANTHERS' MATCHES JUST GOT A WHOLE LOT BETTER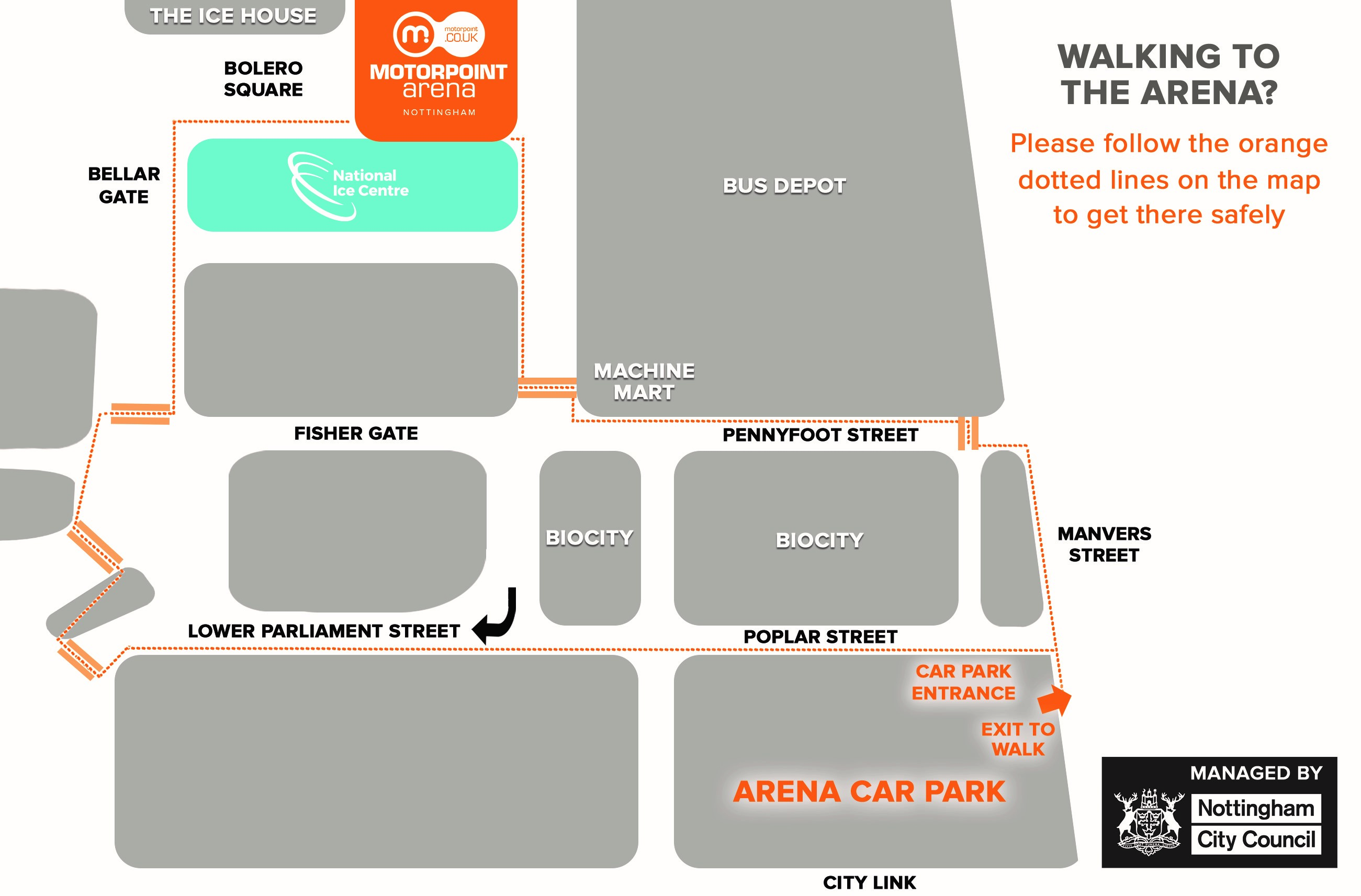 The new Arena car park has opened up more choices for Panthers fans on game nights.
Already Panthers' fans can use the Sherriff's Lodge and Broadmarsh East car parks on match nights. The season long car parking ticket at those two venues worked out at around two quid a match. Now a third City Council run car-parking facility – The Motorpoint Arena car park - will be available to Panthers' fans from this Sunday's home game against Belfast.
Pre-booked parking tickets for the new venue, like the others just a short walk from the arena, will be just £4. To find the new car park use post code NG2 4LA in your sat nav. It's off Manvers Street, behind BioCity. The four pound rate is ONLY available if you pre-book through the Motorpoint Arena's website.
It's still something of a work in progress and the £4 rate will apply this weekend at the home game against Belfast despite suggestions of a "post 5pm" condition. The match faces off at four o'clock. This issue will be resolved in time for future Sunday games.
At Sherriff's Lodge and Broadmarsh East the normal rates work out at £4.50 for games.