Platinum Sponsors meet the players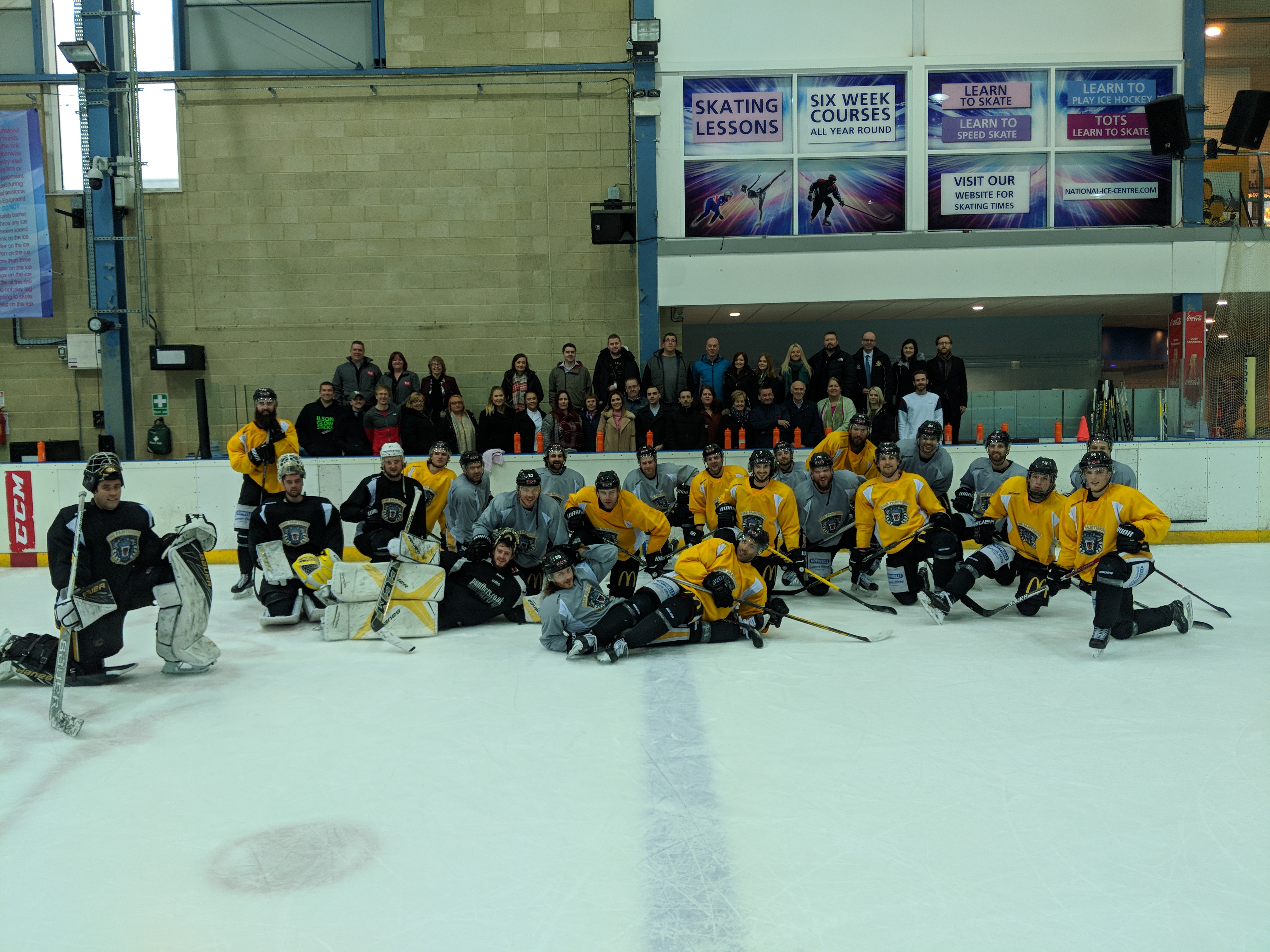 Panthers platinum sponsors headed to the Motorpoint Arena this morning, to watch over the team's practice.
With plenty of drills to enjoy, the sponsors got to see everyone from Evan Mosey and Jordan Kelsall to Raphael Bussieres, who's still building back into full fitness.
Sponsors also got to spend a little time in the dressing room to sit in the stalls of their favourite hockey stars.
After training, players and sponsors alike posed for a big group photo, before the boys left the ice to sign some memorabilia and take some photos.
Thank you all for joining us and see you in a couple of weeks!