Playoff Quarter-Final Dates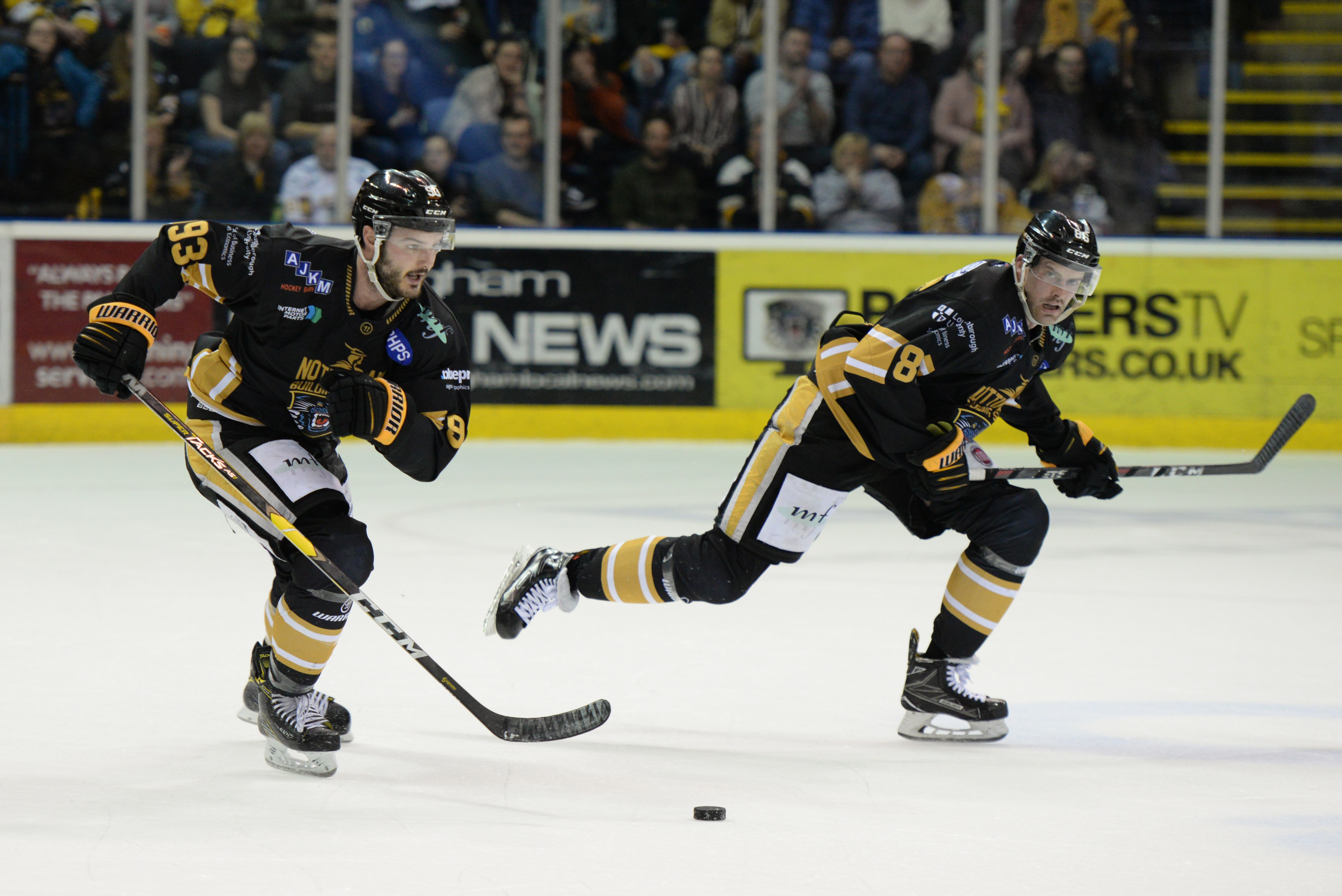 THE NOTTINGHAM PANTHERS sealed their spot in the PredictorBet Playoffs when they beat the Manchester Storm on Saturday night.
This means tickets for the home leg of the play-off quarter-finals will go on sale tomorrow (Wednesday) morning from 9am.
With there being no guarantee of the game being either on Saturday or Sunday however, the tickets will go on sale for either date, although for technical reasons it will initially say Saturday 7.00pm.
That means that when purchasing the ticket, it will be for the game itself, as opposed to a specific date.
Therefore, if you purchase a ticket in advance and can't make one of the two days, no refunds will be considered or offered with the change in date.
Season ticket holders until the 31st of March to reserve their tickets for the £1 discount, while also avoiding paying the arena facility fee.
Any unclaimed season ticket locations will join the other seats on general sale from Monday April 1st.
A club spokesperson said today: "We did the same thing last year and it was well received, and many fans have asked us to do the same again this year.
"The tickets go on sale tomorrow and will be valid for either a home game on Saturday the 6th of April OR on Sunday the 7th.
"We don't know who we'll play, and we don't know when we'll play, but we do know (after last weekend's results) that we're through."
To make it into the playoff quarter-finals the Panthers needed two points on Saturday over the Manchester Storm, and they achieved that comfortably with a 5-2 win.
The current points haul of 67 is enough to ensure they cannot be caught by the Steelers, Storm or any of the other teams vying for that seventh and eighth spot.
However, with games against the Glasgow Clan, Fife Flyers and Guildford Flames to come, the Panthers could fall as low as 6th, with each of these opponents still in with a shot of overtaking them.
Nottingham's opponent is equally as unpredictable, with only four teams having guaranteed post-season hockey at this stage.
Meanwhile the box office reports strong ticket sales for the Panthers' last regular season home game against Guildford which takes place a week on Saturday with a seven o'clock face-off. There are around 1400 seats and counting left in the bowl for the game on March 30th.
To get yours visit the box office, call 0843 373 3000, or click here to buy online.
SEE YOU THERE!