Rheault Back on the Ice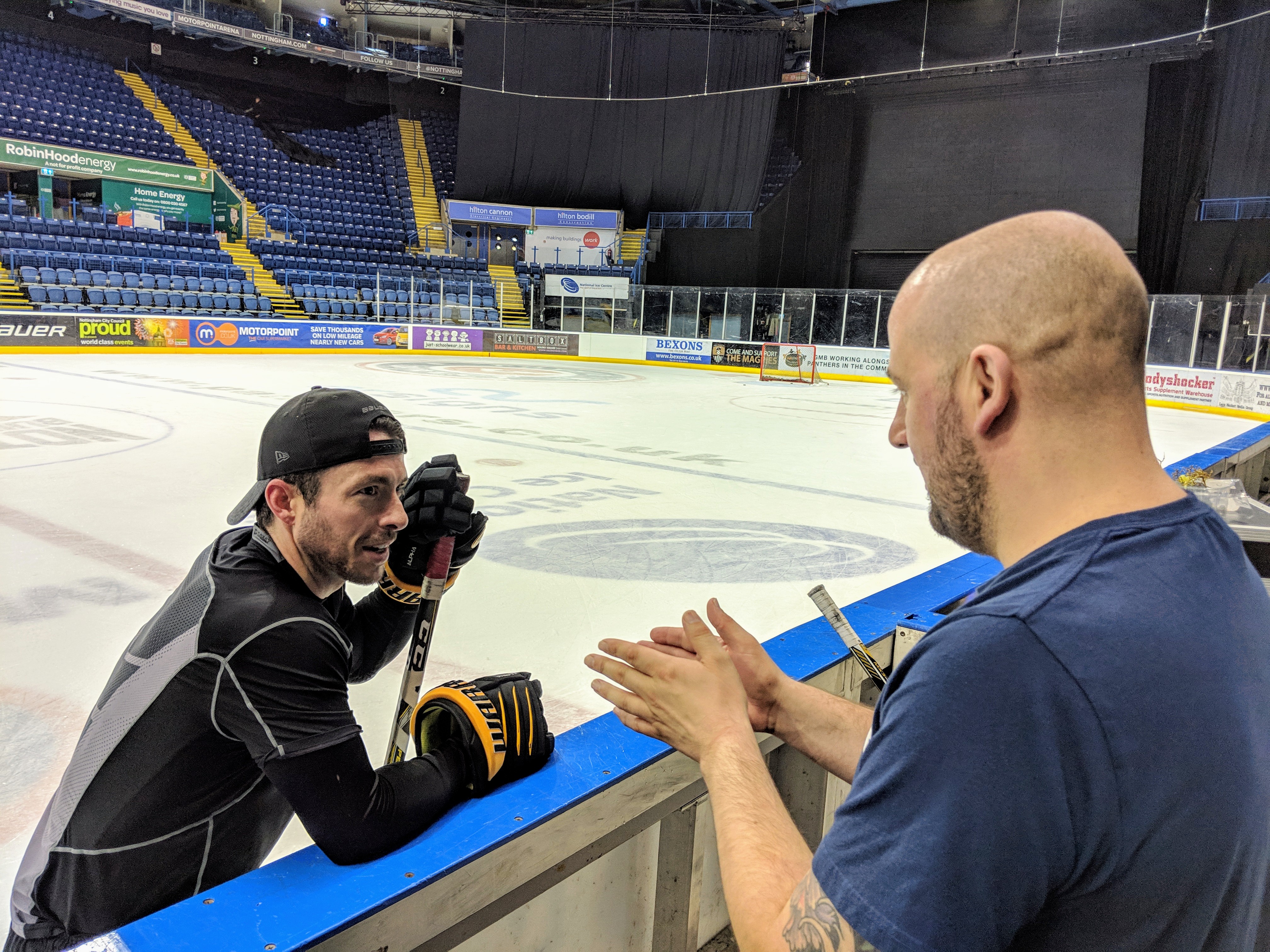 Jon Rheault, beaming like a kid at Christmas, was back on the ice, under the watchful eye of Physio Phil Rippon, yesterday as he continues his rehab from injury that has kept him out of The Nottingham Panthers line-up since 16/09/18.
Word from the PhysioDirect Treatment Room is that whilst there is still a ways to go before Jon can jump back into the Panthers line-up this is a massive step in the right direction.
We caught up with Jon at the Edwards Performance Centre last week to talk about his road to recovery and you can see that interview here.