Rich Chernomaz starts recruitment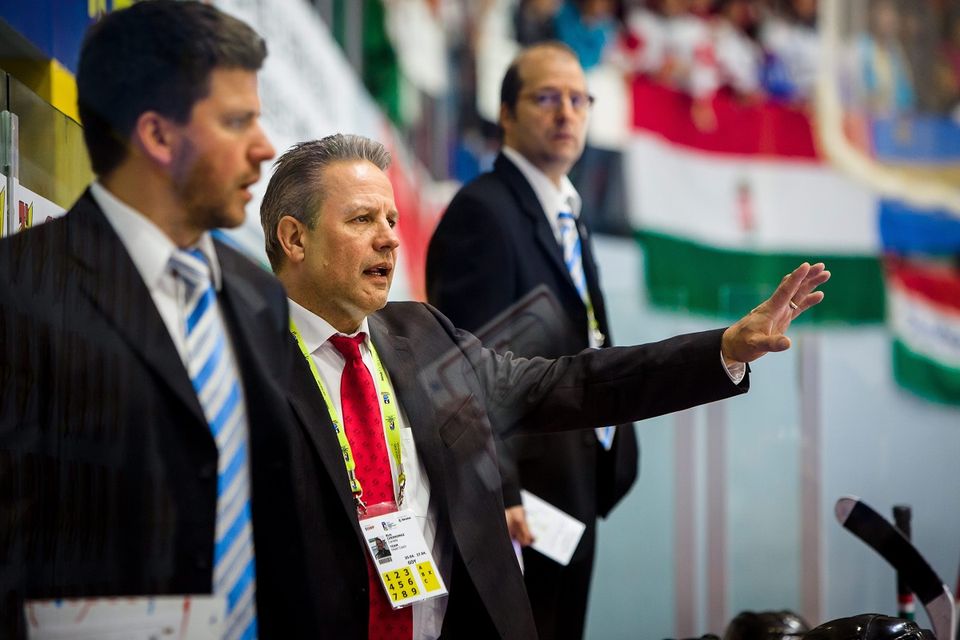 Rich Chernomaz starts his first day in the job as head coach with The Nottingham Panthers today and will immediately look to continue recruitment plans that started even before the negotiations over his own post reached a conclusion last night.
He was in the building for the play-off finals weekend and has firm ideas on the type of team he wants to build for season 2018-19 (hear him on Panthers Radio with Xynomix if you haven't already checked out the new coach).
Meanwhile, former players and associates have been quick to back him in his new role.
One former player, who was on a team coached by Chernomaz, but who has been in the UK and enjoyed success elsewhere, described him as "hard but fair" and dedicated to the sport.
Season tickets for 2018-19 are now on sale.
Photo Credit: ​MJSZ / Mudra László