Sauve: Must get wins together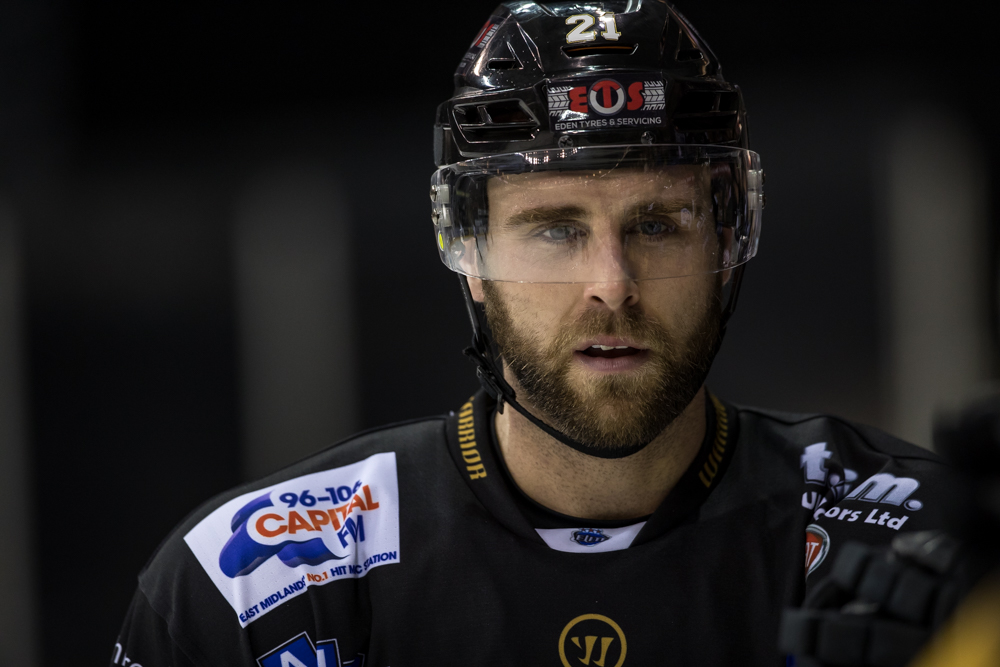 The team have already spent a day in Scotland, but Panthers TV spoke to Yann Sauve yesterday ahead of the huge end of season three in three.
Max points could see the Panthers finish as high as third, totally changing their possible post season matchups.
As it stands, Nottingham will take on the Storm, but they could still face anyone other than Cardiff and whoever finishes in eigth.
In order to force a home advantage in the second leg, getting max points is essential.
Yann told Panthers TV 'we've gotta get some wins together, play well, play a full 60 minutes.'
Sauve enjoyed great success in the playoffs last year, as part of Red Bull Munich's successful DEL playoff campaign.
Although guaranteeing home advantage is important, Yann says the team must also start turning their minds to the knockout variety of EIHL playoffs.
The French-Canadian d-man said 'this week is all about getting prepared for the playoffs.'
Although it hasn't as of yet been an impressive domestic season, Yann would like to end the year as the team started it: in front of a packed house with a standing ovation.
Yann, on his first year in British hockey, 'it's been a great ride… We did well in the CHL & struggled a bit in the season, but we've got to look forward and look for the playoffs.'
Watch the interview in full, just click on the link below!
Tickets are already on sale for that crucial matchup, either on Saturday or Sunday at 7PM.
Get yours now, just click the BUY NOW tab at the top of the page!
Videos