Seven o'clock face-off against Lightning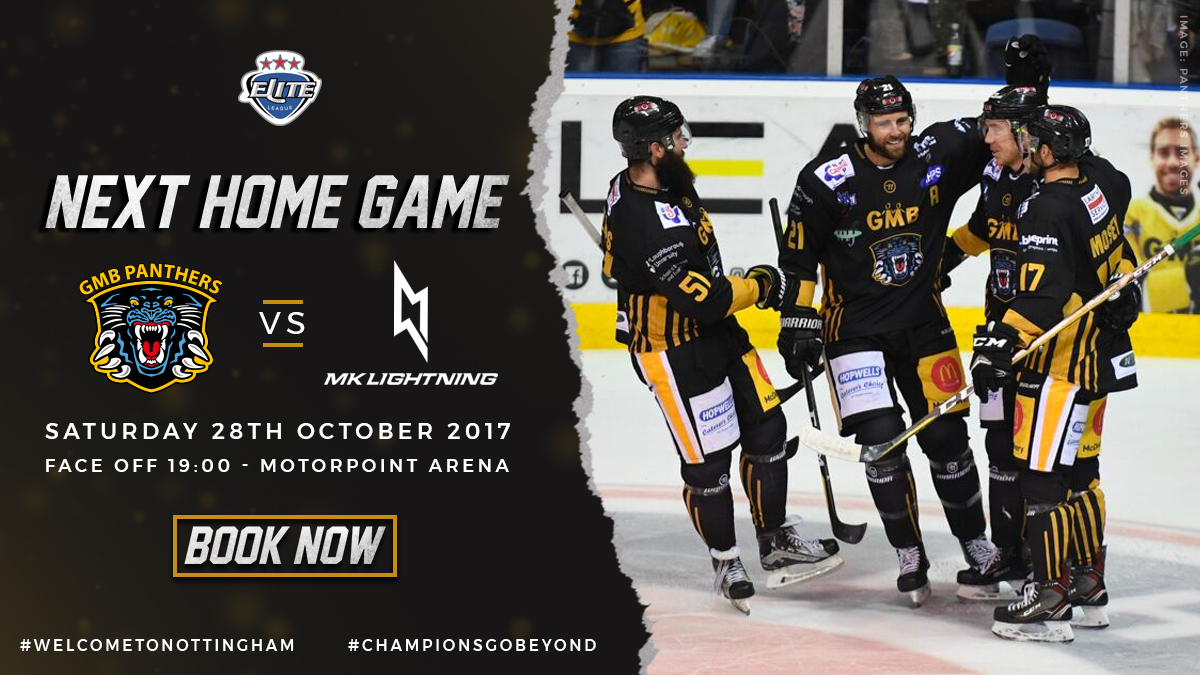 The GMB Nottingham Panthers expect to be at full-strength for the first visit of the year by one of the league's newcomers – the Milton Keynes Lightning.
Good seats are still available for Saturday's clash, which will also see the return of former three-trophy winning Nottingham netminder, Miika Wiikman.
Panthers' head coach Corey Neilson said: "We parted on good terms with Miika and we wished him well, he has been having some great games for the Lightning already this year, and of course we know what he can do, hopefully Saturday won't be another of his memorable nights.
"I'm sure our fans will give him a great reception though, he deserves it, but we have a job to do, we want the league points, we want to bounce back from last Sunday's defeat, we want to go away to Europe next week to fly the flag for the UK again, in good spirits.
"Saturday will be another great night to watch in Nottingham."
TICKETS ARE NOW ON SALE AND WILL BE AVAILABLE RIGHT UP UNTIL FACE-OFF.
Please allow plenty of time to get through the safety and security checks and to reach your seat. Warm-up starts at 6.20pm.
There are lots of newcomers again in the s5tands this season. Please be advised that it is ice hockey etiquette NOT to leave your seat or return to your seat during play. Please keep your eyes on the puck at all times, and please sit back in your seats, as best as you can, so others have a clear view of the all important action.