Seven o'clock face-off for a CHL showdown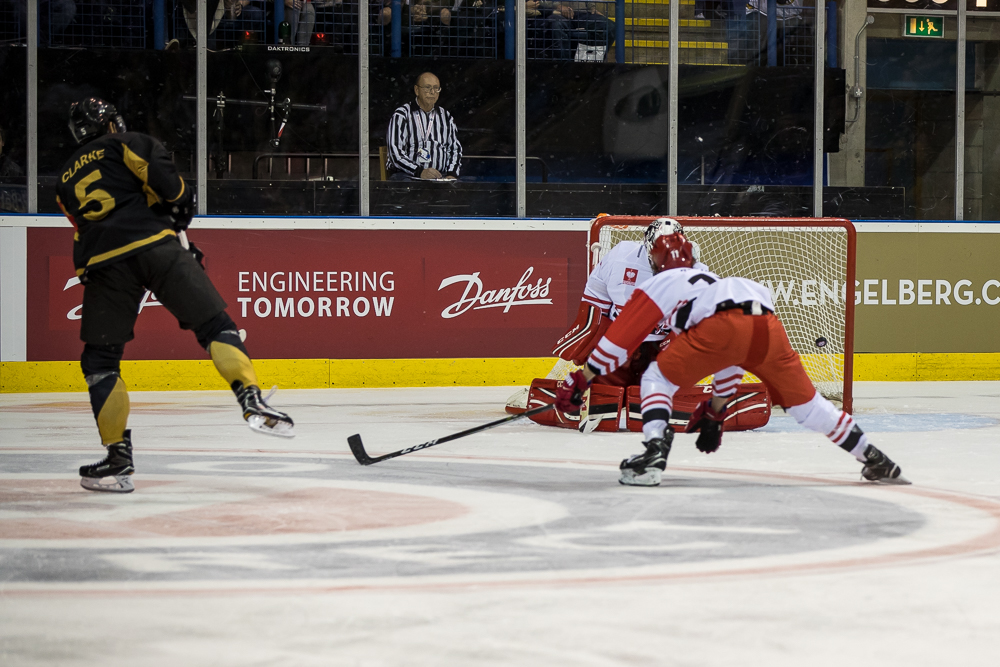 The GMB Nottingham Panthers' stunning Thursday night win over Czech side Mountfield, while group leader Bern were losing in Finland, has cranked up the tension ahead of the big showdown this weekend.
Top of the group Bern are in town along with their internationals like Mason Raymond (Canada), Mark Arcobello (USA), Jason Kruger (Germany) and a host of Swiss stars.
Panthers lost in Switzerland in their first game in this season's CHL but won many friends with their efforts and commitment.
And Nottingham went on to win in the Czech Republic before coming home to beat Mountfield again to write another chapter in the hockey history books – the first British team to win two games in a single season of top club European action in the CHL.
The home fans were magnificent on Thursday night for the sudden-death overtime success and the players are banking on more stunning support in the stands for the visit of one of the best clubs ever to come to Nottingham.
Meanwhile Lace Market Media's latest behind the scenes documentary is up and running.
The first from Bern was very well received…the second from Hradec Kralove earned rave reviews, now the third in the series covering the home win this week, has topped the lot so far.
It's a great effort by LMM and you can watch it right now on Panthers TV by clicking this link: https://www.youtube.com/watch?v=F3eqWpScG1k
Tickets for Saturday's Panthers versus Bern clash will be available right up until face-off at seven o'clock.
Live ice hockey in Nottingham! The players will feel in out on the ice – YOU'LL FEEL IT IN THE STANDS!
SEE YOU THERE!