Slow start but Panthers came good – Coach Neilson reflects on win in Braehead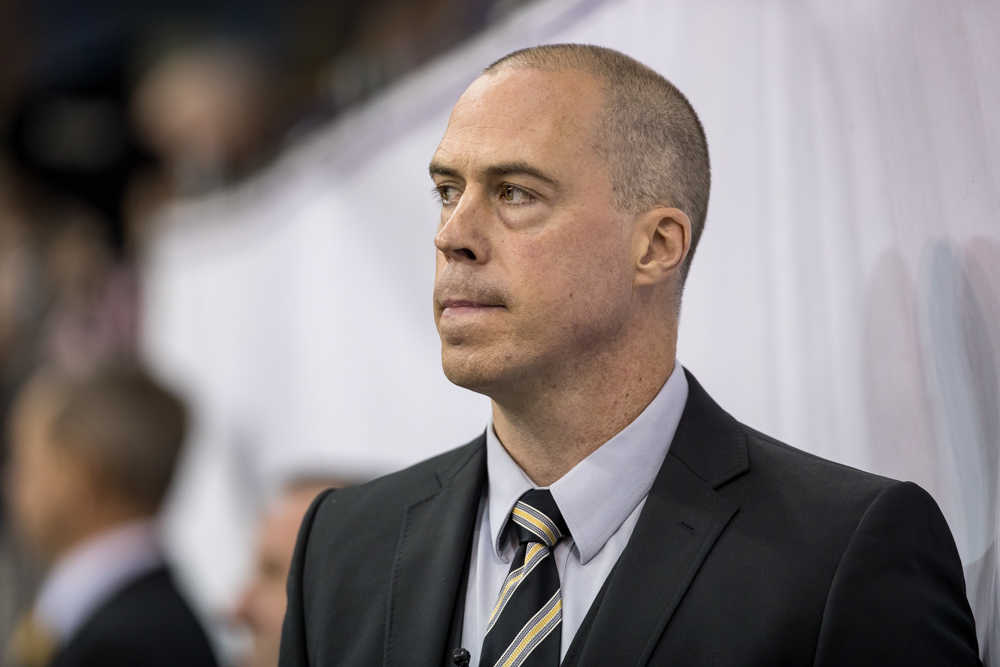 GMB Nottingham Panthers made it nine points out of a possible last ten with their come-from-behind victory in Glasgow on Friday night.
Head coach Corey Neilson said there was no excuse for the slow start, which saw Clan take a two goal lead, but Nottingham converted on their only powerplay of the match to get on the board before the first break and were up 2-4 at the end of the second period.
Clan got one back on the powerplay but Panthers hit two quick-fire goals soon afterwards to dent the home side's hopes of clinching the last play-off spot.
Hear coach Neilson now just click on the link to the right.
Panthers continue their road-trip with two more games in Scotland this weekend (webcasts from both home teams are available to buy).
This is the last weekend of the regular season, next weekend will see play-off action in Nottingham on EITHER Saturday OR Sunday.
The details will be confirmed after the weekend games confirm the match-ups which are based on regular season final positions.
Tickets for our home leg ARE on sale though, and will apply whichever day Panthers play on and it will be a seven o'clock face off on either day.