SOHB Winner 01/09/18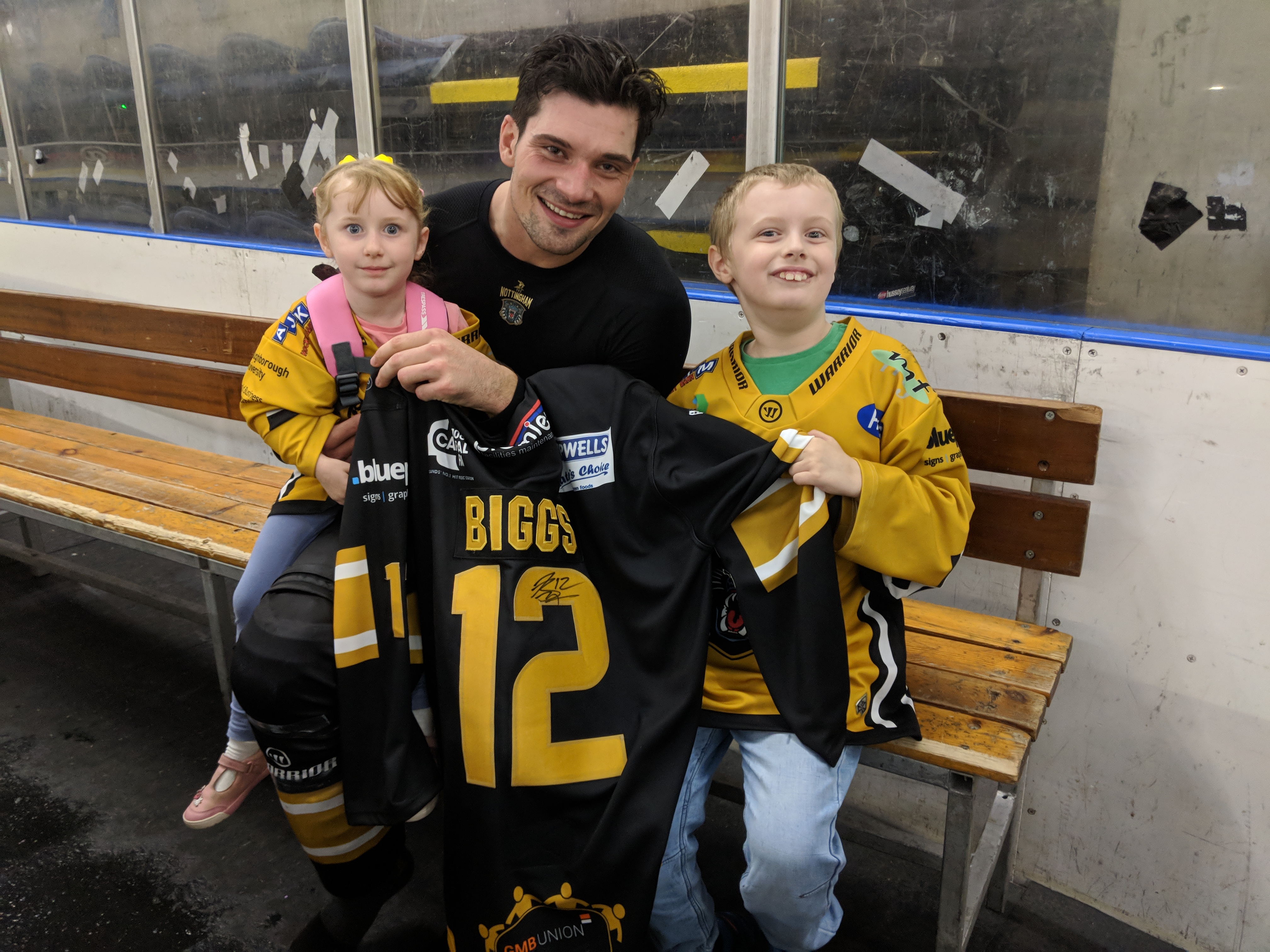 After the SOHB winning number was announced mum Tania quickly scanned her tickets and, upon not seeing a winner, cast them aside. That was until a family member next to her urged a re-flick through as they were only one digit off winning.
Upon doing so Tania discovered that the winning ticket was stuck behind one of her others much to the delight of son Kieran and daughter Olivia, thankfully they weren't ripped up and thrown as confetti!
Kieran, who earlier in the week had drawn a picture for Michael Garnett that The Nottingham Panthers netminder saw and replied back to Kieran with his appreciation, and sister Olivia got to meet Tyler Biggs after the game and the big power forward presented them with his signed jersey on the away team bench following The Nottingham Panthers 5-2 victory over arch-rivals Sheffield.
You've got to be in it to win it so don't miss out when the SOHB raffle returns next week when the Manchester Storm visit the Motorpoint Arena in league action, just remember... always double check your tickets, you could have a winner!