SOHB Winner 02/02/19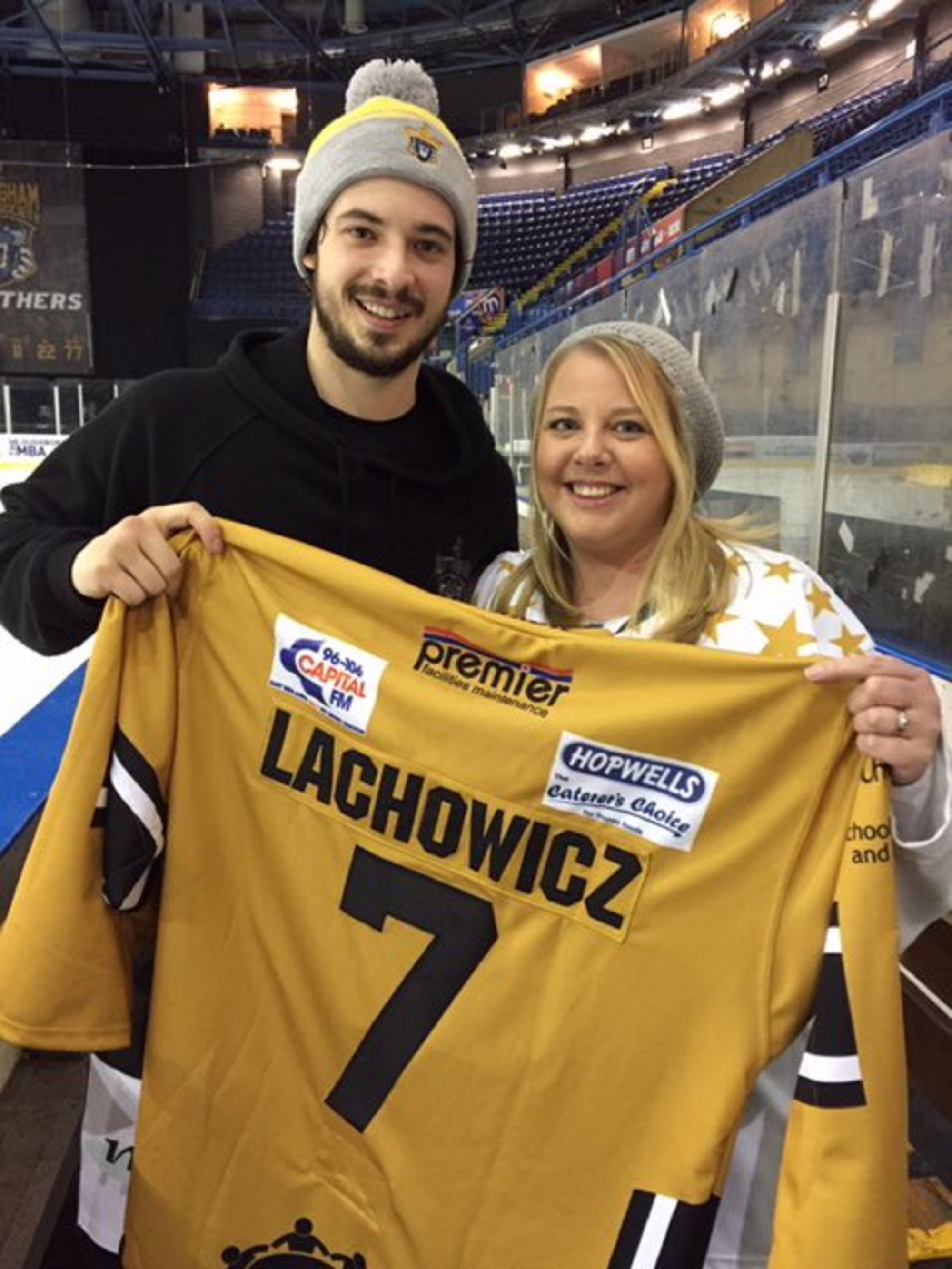 Season ticket holder Heather Whitmore, from Derby, went home with Robert Lachowicz's gold jersey after the 2-1 win over Milton Keynes on Saturday night.
Heather and husband Chris are Lacho's gold player sponsors as well so this isn't the only game worn Robert Lachowicz jersey she'll be taking home in the 2018/19 season!
There'll be another jersey up for grabs in next Sunday's game against Belfast, you've got to be in it to win it so get your tickets and, like Heather, you could be a winner with The Nottingham Panthers.