SOHB Winner 06/10/18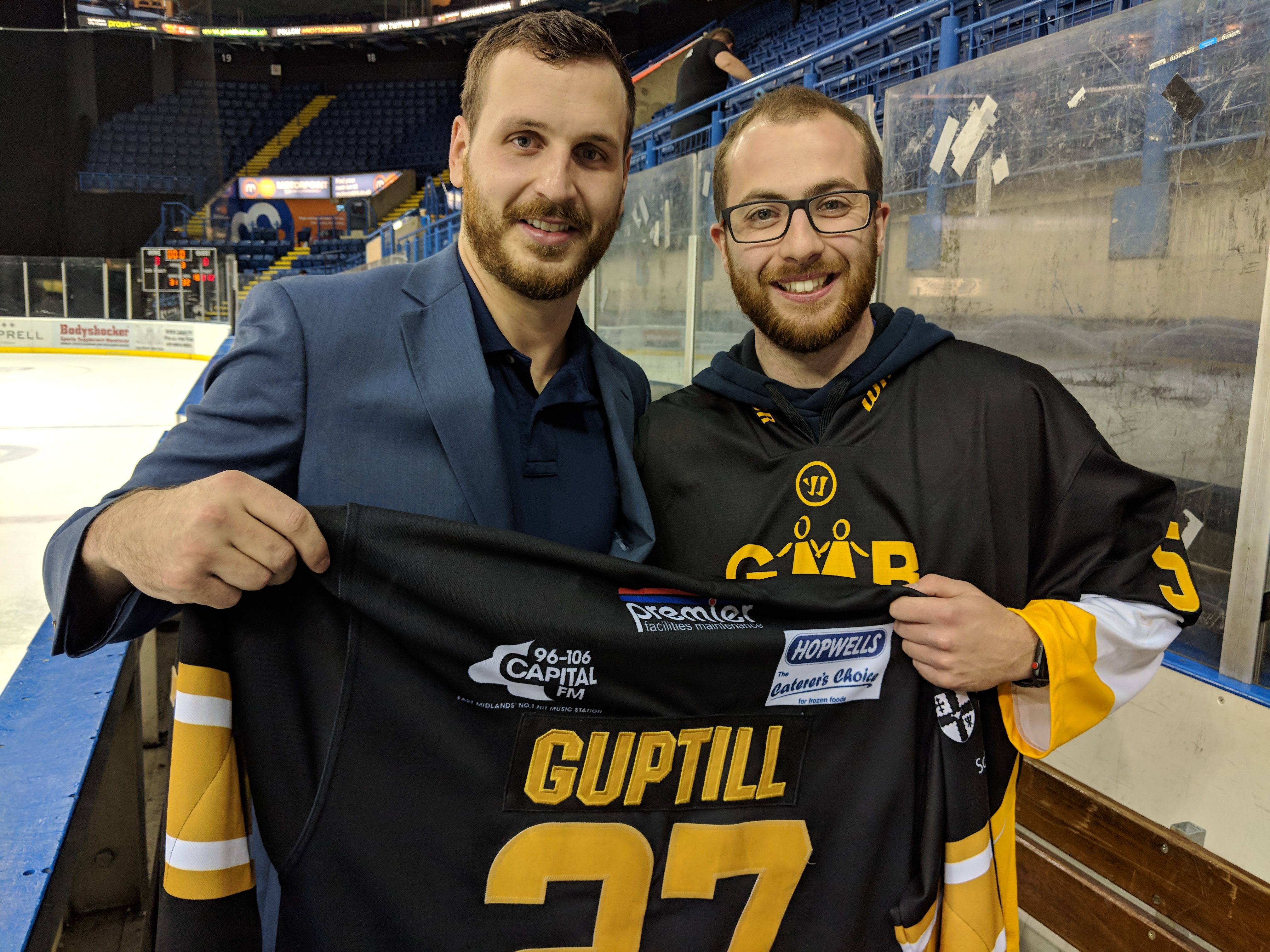 Ryan Morley, who's been coming to Panthers games since the arena opened, was the lucky winner of #27 Alex Guptill's jersey at tonight's game against the Coventry Blaze in the 'Shirt Off His Back' raffle.
Originally offering his winning ticket to his sister Ryan was presented with the jersey by Alex and says he won't be handing over the jersey now it's in his hands.
Married to a Steelers fan Ryan said there have been plenty of disagreements about ice hockey in the household and he'll probably not be bragging about his good fortune at the dinner table anytime soon.
And to cap it all off it's Ryan's birthday on Thursday... It's safe to say the best present won't need to be unwrapped, but may need to be washed!
There'll be another jersey up for grabs in next week's game against the Steelers, you've got to be in it to win it so make sure you get your tickets from the sellers around the arena.