SOHB Winner | 09/03/19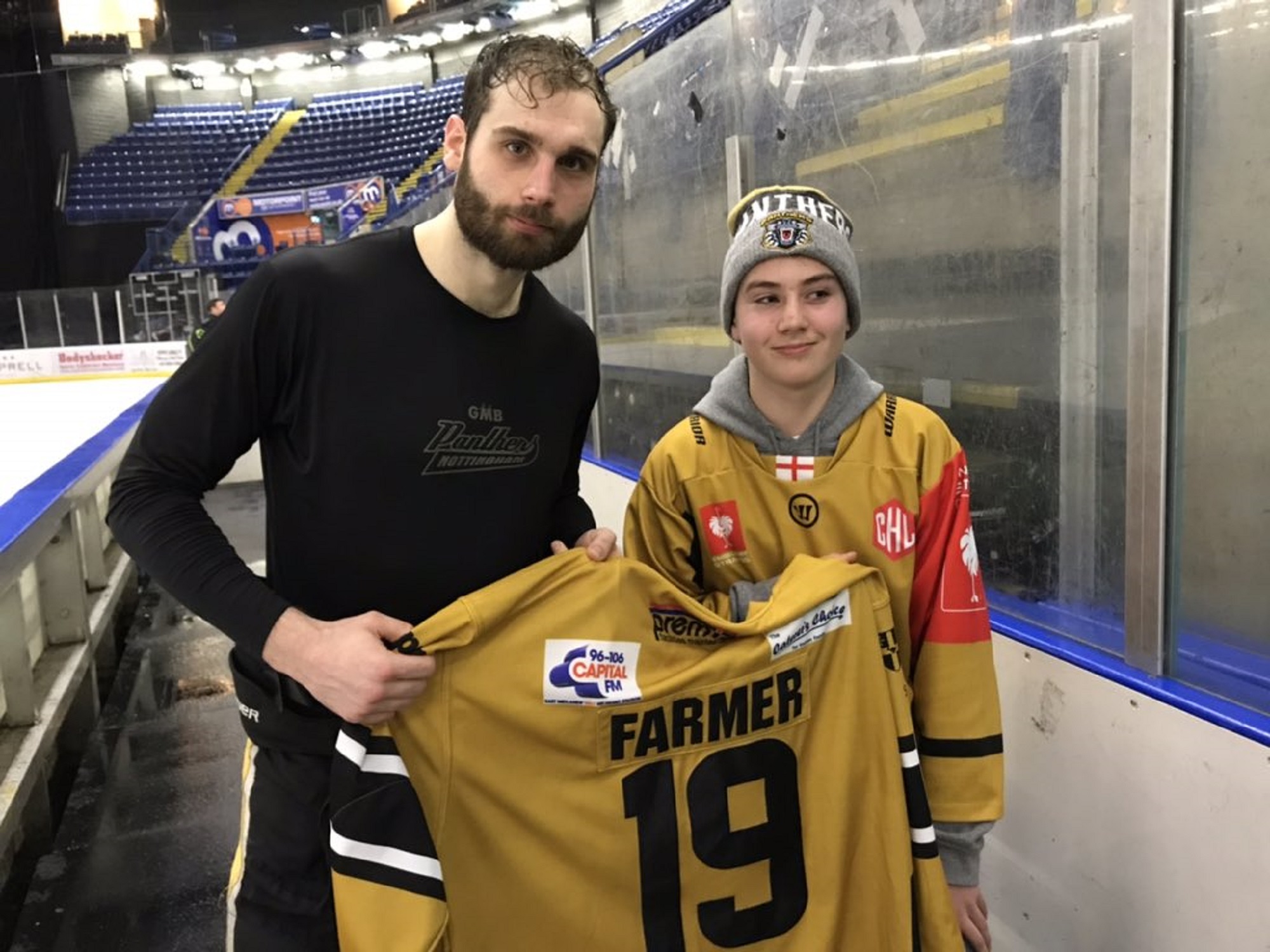 A change is as good as a rest or in 14-year-old Conrad Gray's case it proved to be as good as a win.
After Panthers beat Dundee in an important race for the play-offs match up the teenager was taken to the locker room area to meet Robert Farmer to claim his 'Shirt Off His Back' prize.
First year season ticket holder Conrad, from Melton Mowbray, had always bought a ticket for the shirt raffle from the same seller but decided to change it up this time around and it paid dividends with a win!
Remember you've got to be in it to win it so get your SOHB raffle tickets at next Saturday's home game against the self-professed Elite league bad boys Manchester.
This match is NOT on the season ticket. Good seats still available.