SOHB Winner 10/11/18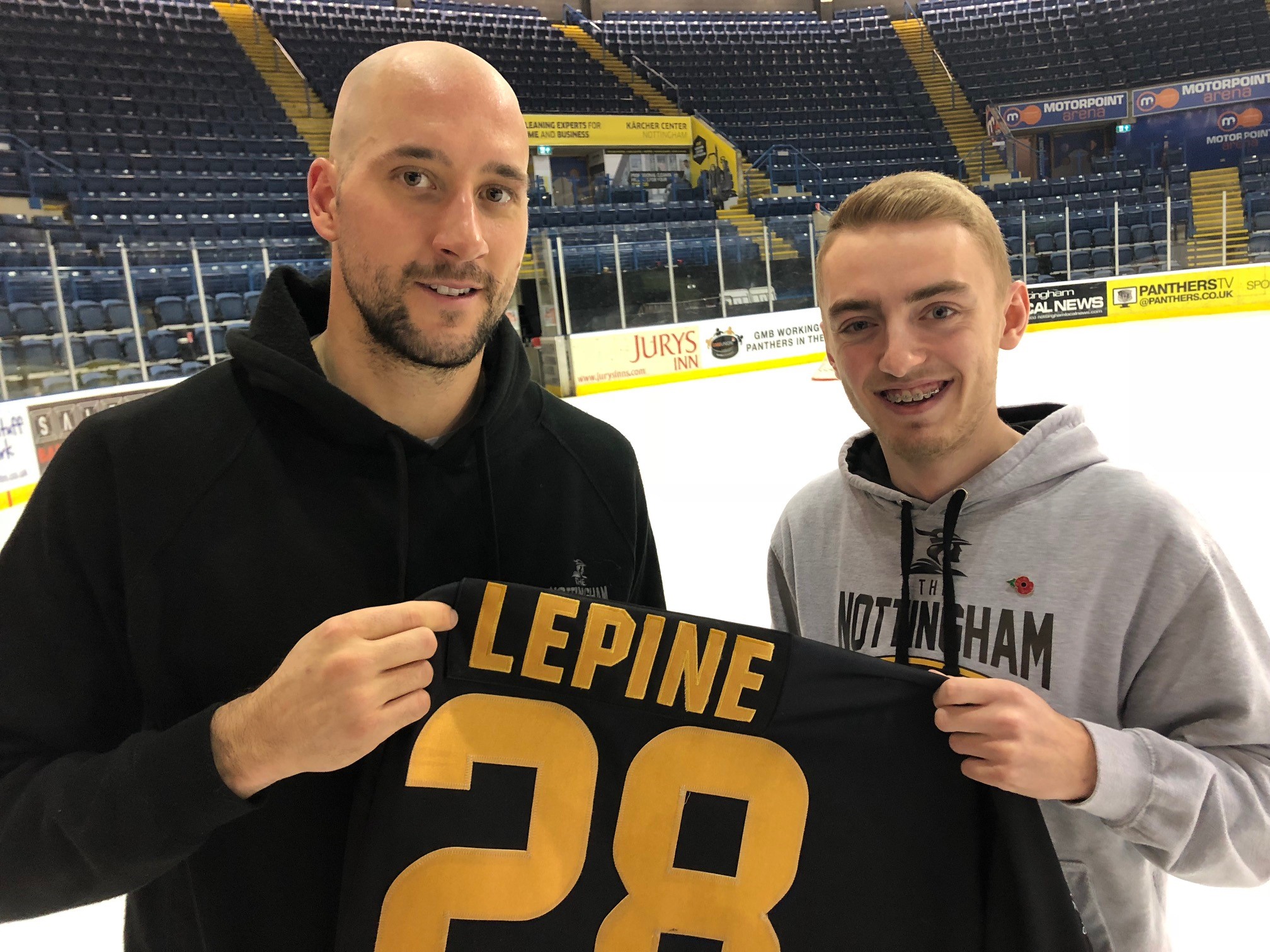 Zak Newton travels to Panthers games from his home in Hathern, Leicestershire and is a lifelong fan. At Saturday's game against Belfast he bought no less than 15 tickets from various sellers in the bright pink bibs and it paid dividends as he won Gui Lepine's shirt after the game.
It was a double celebration though because last year his girlfriend – programme seller Holli - scooped a Lacho shirt in one of the draws and now Zak's got one of his own but also because Zak's been waiting for a game quality shirt from our manufacturers, which has been heavily delayed at the factory, and now he's the proud owner of genuine shirt once worn by the captain!