SOHB Winner 19/08/18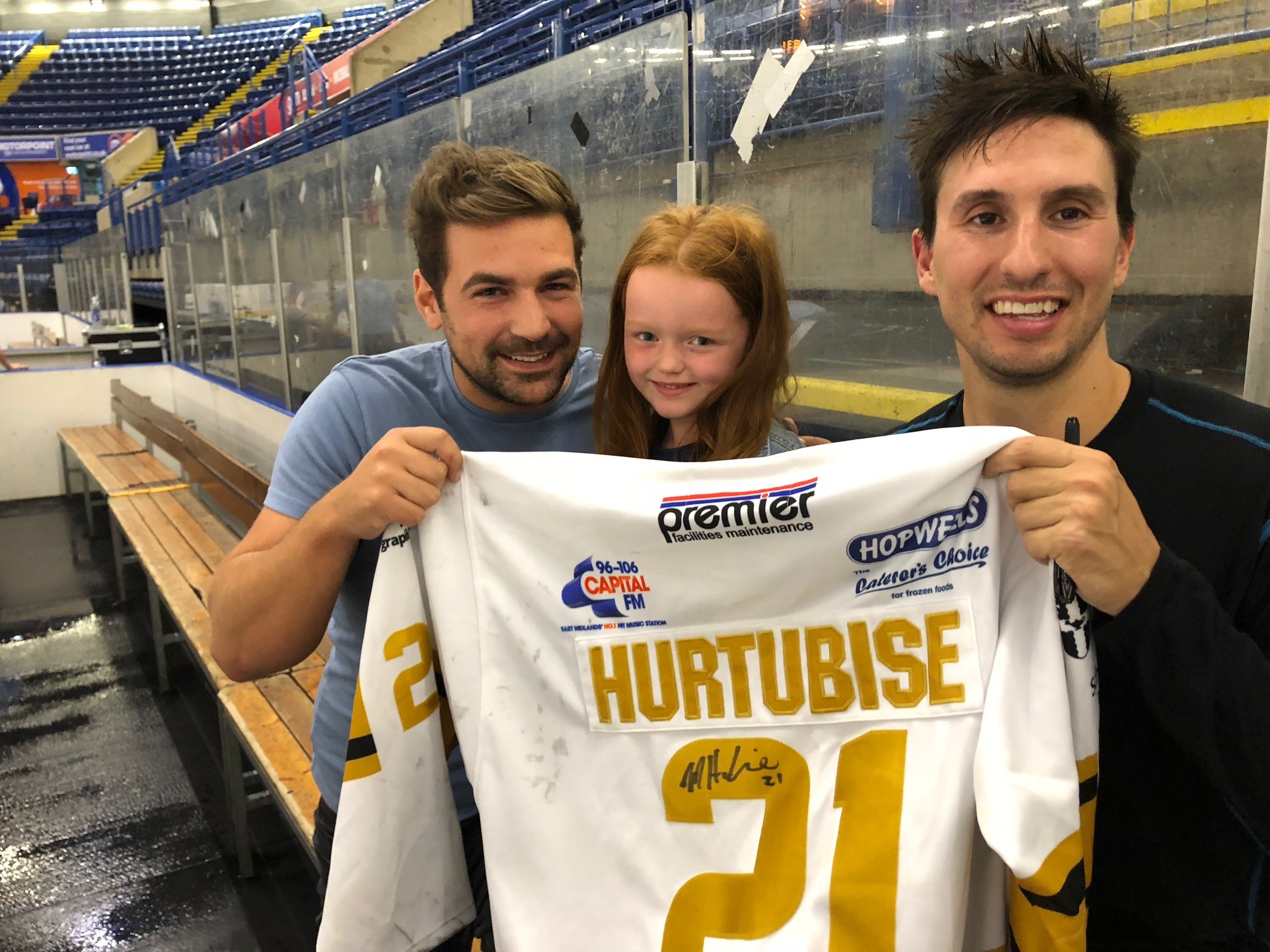 Six-year-old Izzy was at her first ever Panthers game on Sunday when top German league side Fischtown came to town.
Panthers came from behind to claim a late equalizer and a winner to clinch the victory by two goals to one.
Meanwhile in the stands Izzy, who had watched her stepdad Steve playing rec hockey before saw the announcement about the shirt off his back prize and quickly claimed his ticket as her own.
That meant she got to meet Mark Hurtubise for the hand-over at the locker room after the game.
We'll have more shirts up for grabs with raffles at both games next weekend when Norwegian side Stavanger and Hungarian side MAC Budapest visit in the Internet Motor Parts Europe Come to Nottingham Challenge Series.
Match tickets on sale now.