SOHB Winner 25/08/18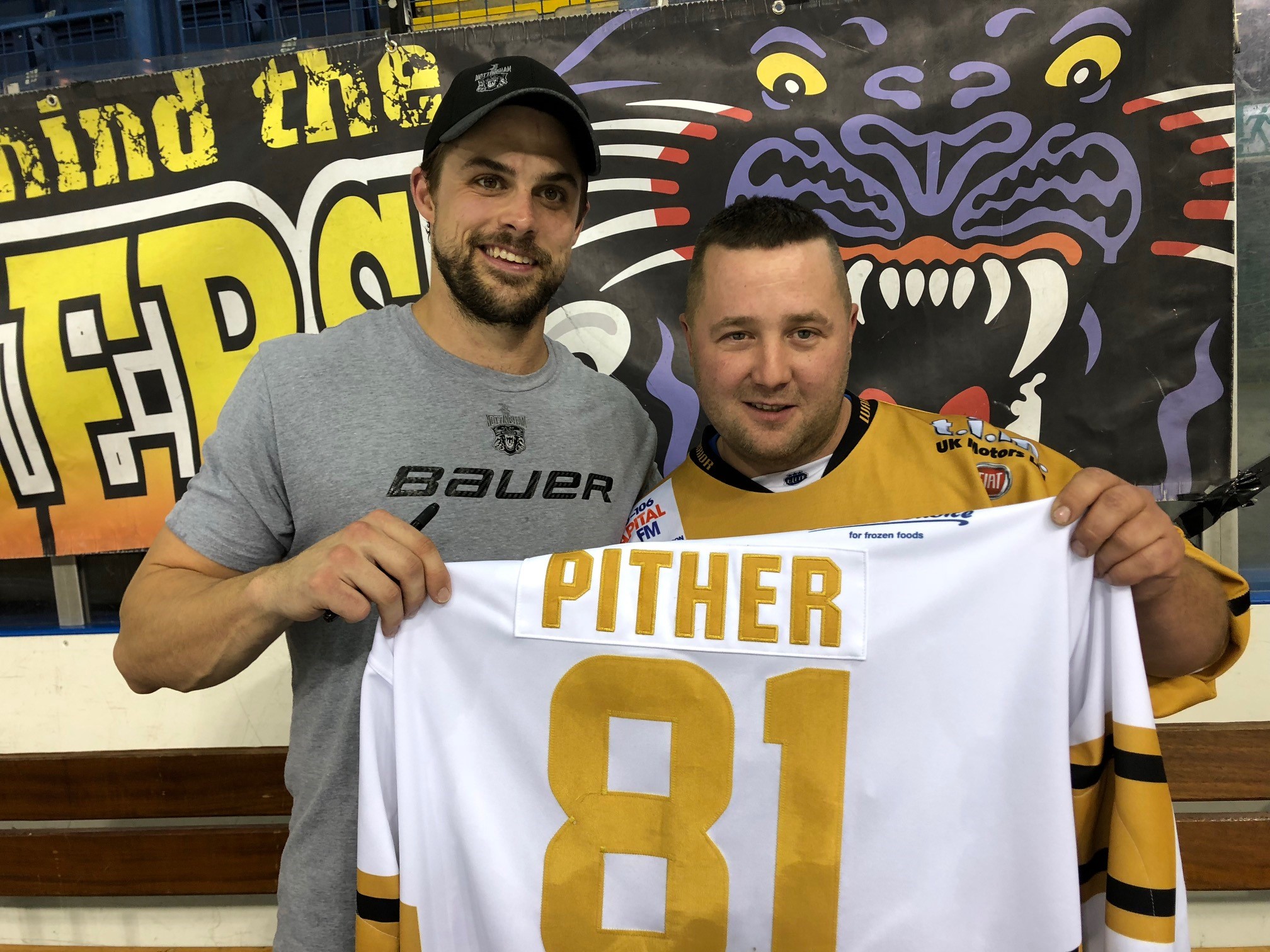 Dave Cordy was the lucky winner of the shirt off his back draw on Saturday night at the win over Stavanger.
It's the second time that Dave from Swadlincote had gone home with a game-worn and sweaty shirt.
Having been presented with Gags' shirt last season, this time he won Luke Pither's 81 shirt.
Dave's been coming to games for two-and-a-half years and always buys a ticket for the shirt off his back raffle.
He comes to matches with his brother who also always buys a ticket for the draw.
His brother has never won.
Now Dave has to choose which shirt to wear to games and with a smile, or was it a smirk, reckoned he'd travel to Sunday's game with his brother whilst wearing his latest prized possession!
Meanwhile the 50/50 draw was won with ticket number 0001, it was first time in the club's history that any draw had thrown up a winner with that number.