SOHB Winner 26/08/18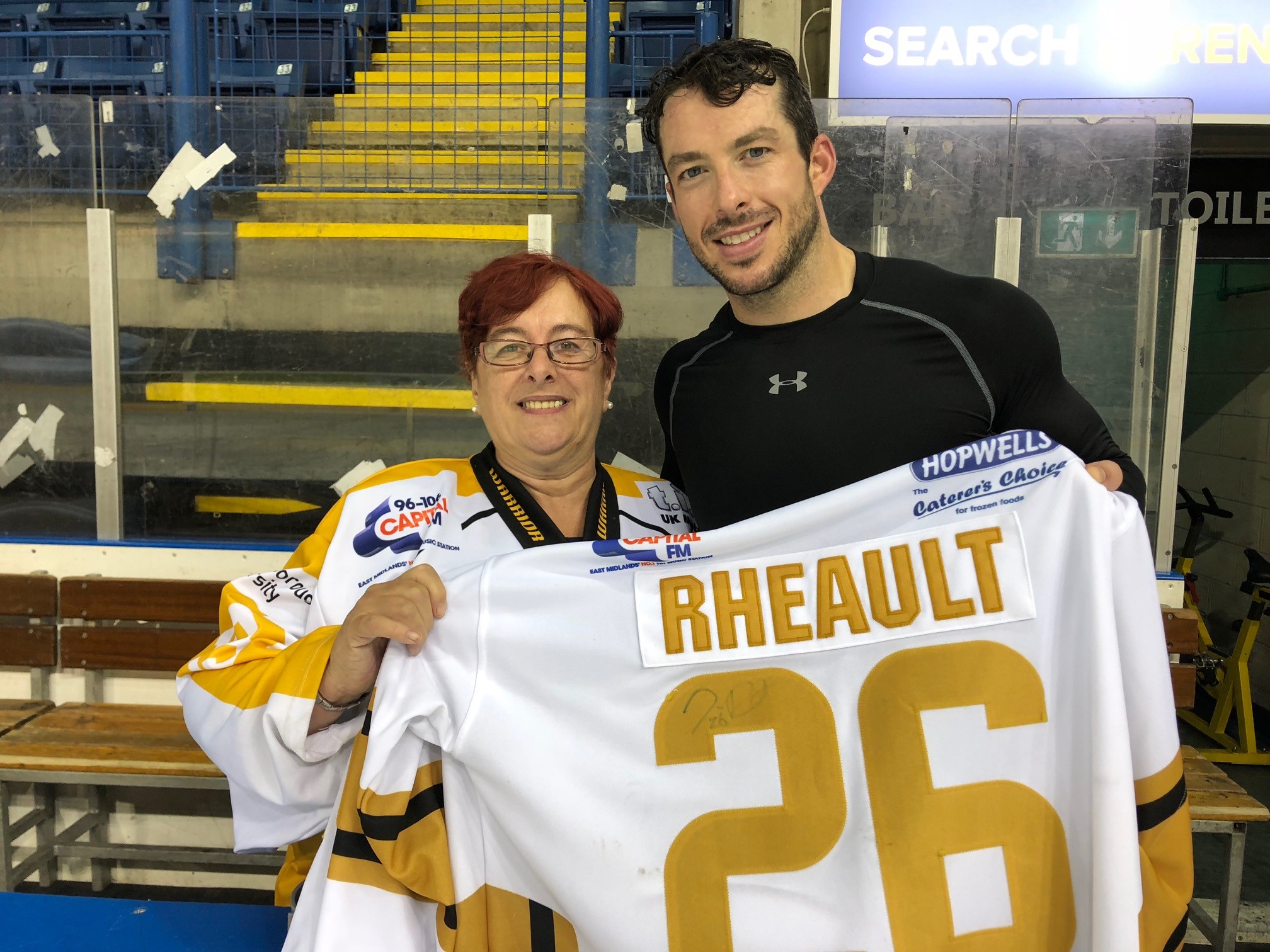 Julie Robbins has been coming to gamnes since her stepdaughter bought her tickets as a Christmas present three years ago.
At the game against Budapest it was Julie's birthday and her hubby bought her a shirt off his back raffle ticket as an extra present.
Julie from Kirkby-in-Ashfield won and got to meet Jon Rheault at the locker room to claim her prize!
There'll be another shirt draw at the game against Sheffield on Saturday.
Tickets for the game are on sale now, SEE YOU THERE!